In an era where personal expression is highly valued, smartwatches are not only just functional wearable products, but also can be served as carriers to convey brand tone and corporate values. At Starmax, we understand the significance of personalization, and we are committed to providing comprehensive solutions that allow our customers to make their smartwatches truly their own.
In this article, we will delve into the realm of smartwatch customization, exploring its significance and showcasing how our company excels in delivering tailored solutions.
What is Smartwatch Customization?
OEM smartwatches customization refers to the process of personalizing a smartwatch to meet the specific needs of the user or business, including additional features, software, or designs. This can range from custom watch faces to customized apps, or even entirely new smartwatch designs. Smart watch customization can be done for you by partnering with a professional manufacturer like Starmax.
Whether you're a brand owner, retailer, or event organizer, our services can cater to your specific needs. We offer a wide range of customization options, including personalized strap colors, logo engraving, multilingual support, advanced gift packaging, API/SDK integration, and more.
With our comprehensive customization services, you can tailor your smartwatches to align perfectly with your brand or event, ensuring a memorable and unique experience for your audience.
Why is Smartwatch Customization Important?
Customized smartwatches can benefit businesses in several ways. Firstly, they can serve as a unique promotional tool or gift for employees, showcasing the company's appreciation and care. For employees, customized smartwatches can improve productivity and efficiency by providing easy access to critical business apps and notifications on the go.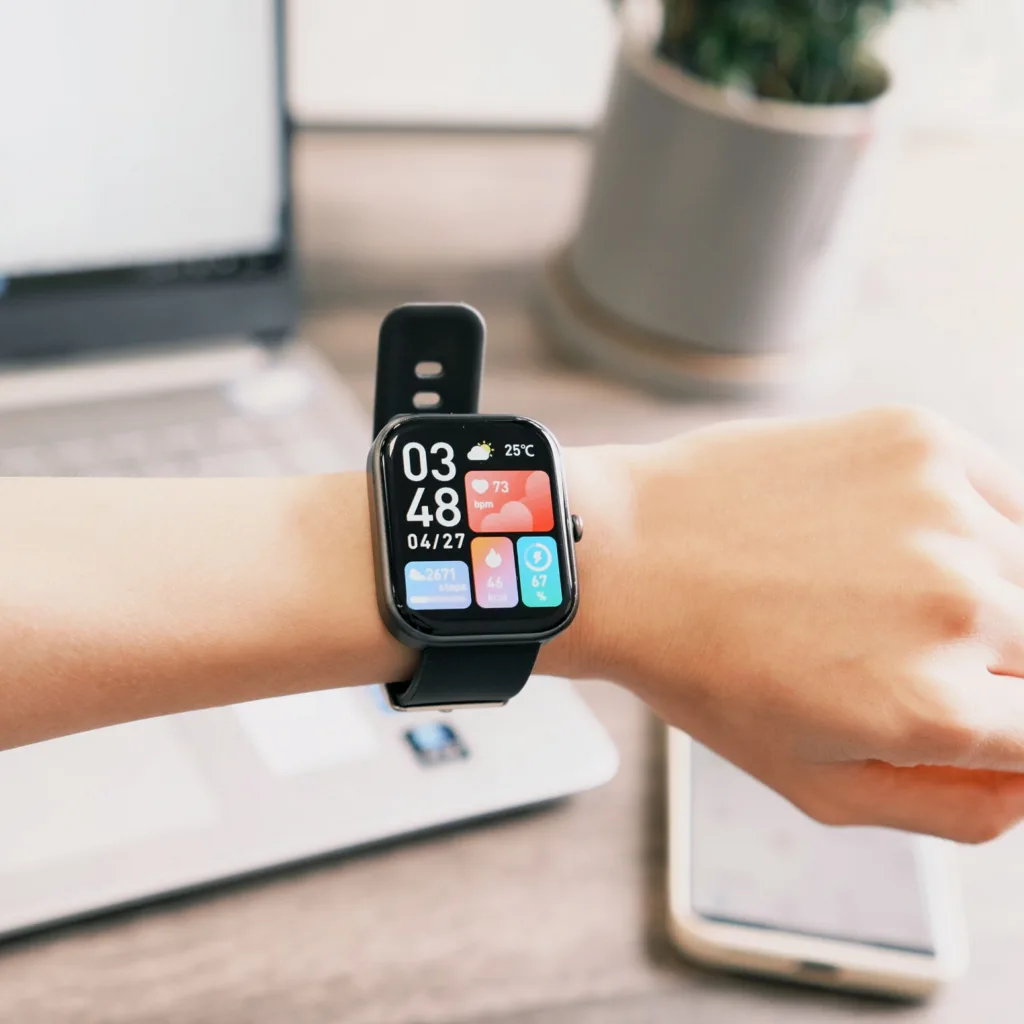 Smartwatches can also be used as promotional items or gifts for valued clients, boosting customer satisfaction and brand loyalty. It can enhance the overall brand image by featuring the company's logo, colors, or other design elements. It can also provide your customers with a unique experience that sets you apart from your competitors.
Additionally, customized smartwatches can help e-commerce sellers and global purchasing companies differentiate from their competitors. They can enhance the overall customer experience and express a unique brand tone and values.
How Starmax Provides Personalization Solutions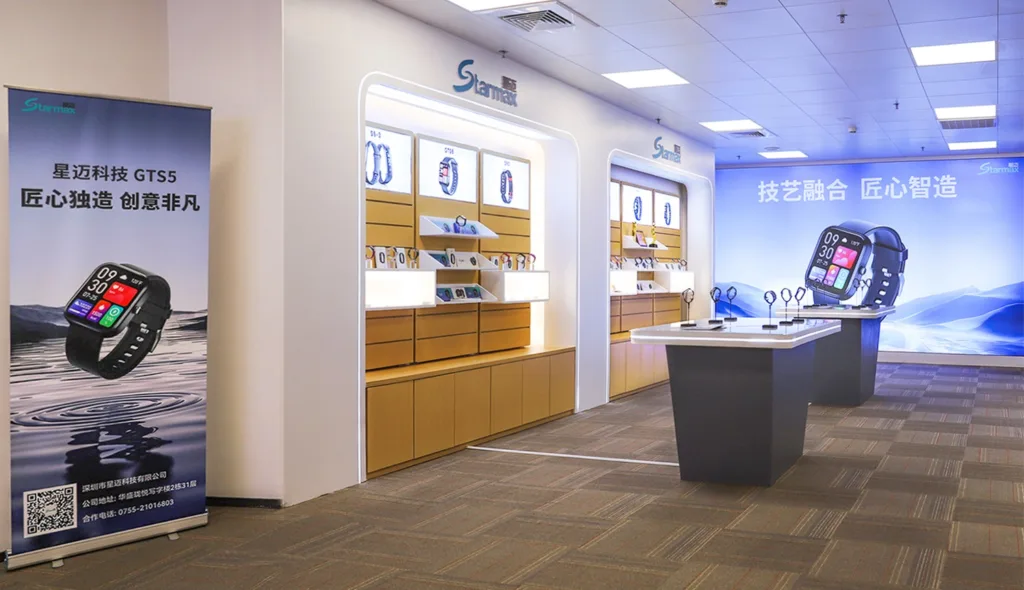 At Starmax, our team of experts will work with you to determine the right smartwatch model and features to meet your requirements. We offer a full suite of custom services that can be conveniently grouped into four distinct categories:
Customization on Existing Models:
You can choose from a range of existing smartwatch models provided by Starmax Technology, like GTS5, GTR1, and S5. This solution is cost-effective for those who want to customize their smartwatches without spending too much time and expense developing a completely new model. With this solution, the company can modify the Bluetooth name, mobile app, watch face, and other features of the existing smartwatch model to meet your specific needs.
Function-based Customization:
You can put forward specific functional requirements to the Starmax R&D team. We will first evaluate the possibility and cost according to the specific customization needs, and then our professional designers and engineers will recommend the most suitable ID solution to meet your needs. This solution is suitable for customers who have specific functional needs but may not have a specific design in mind.
Customization on Specific ID Design:
For customers who have their own ID design, Starmax can work with them to create a customized version of their smartwatch. All functions and settings of the smart watch are determined according to your designs and requirements. This solution is suitable for customers who already have a clear idea of the smartwatch design they want.
Full-Customization:
For customers who require a completely new and unique smartwatch design, Starmax Technology has a comprehensive, one-stop-shop solution. The Starmax R&D team will work with you closely to develop a customized ID design, develop firmware, and provide full testing and production services. However, because the research and development process for creating a fully customized smartwatch is longer, this option may take more time to complete than the other solutions.
Customization Processes
No matter which solution a customer chooses, the process typically involves several stages: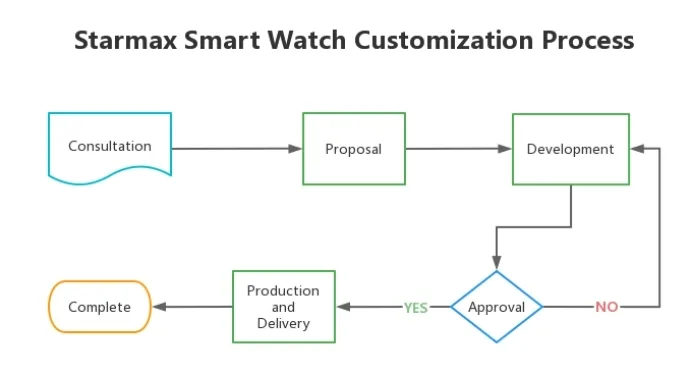 1. Consultation: Discuss requirements, including desired features and functions, design options, and others.
2. Proposal: Based on the consultation, we will propose a customized solution to meet your needs, including a timeline and cost estimate for the project.
3. Development: Once the proposal is accepted, our R&D team starts working on the development of the customized smartwatch, including designing and testing.
4. Approval: Once the customized smartwatch is ready, it is sent to the customer for approval.
5. Production and Delivery: After the customer approves the customized smartwatch, we will move forward with production and delivery.
The customization service typically involves a minimum order quantity, which varies based on the specific requirements of the customization project. You can contact the Starmax team directly via the form below to learn more about smartwatch customization.
Examples of Smartwatch Customization
At Starmax, we have witnessed numerous remarkable examples of smartwatch customization. From custom watch faces and themes to unique strap designs and engraved logos, these examples showcase the endless possibilities for the creative and personalization of smartwatches.
Case 1: World Cup Smart Watch Souvenirs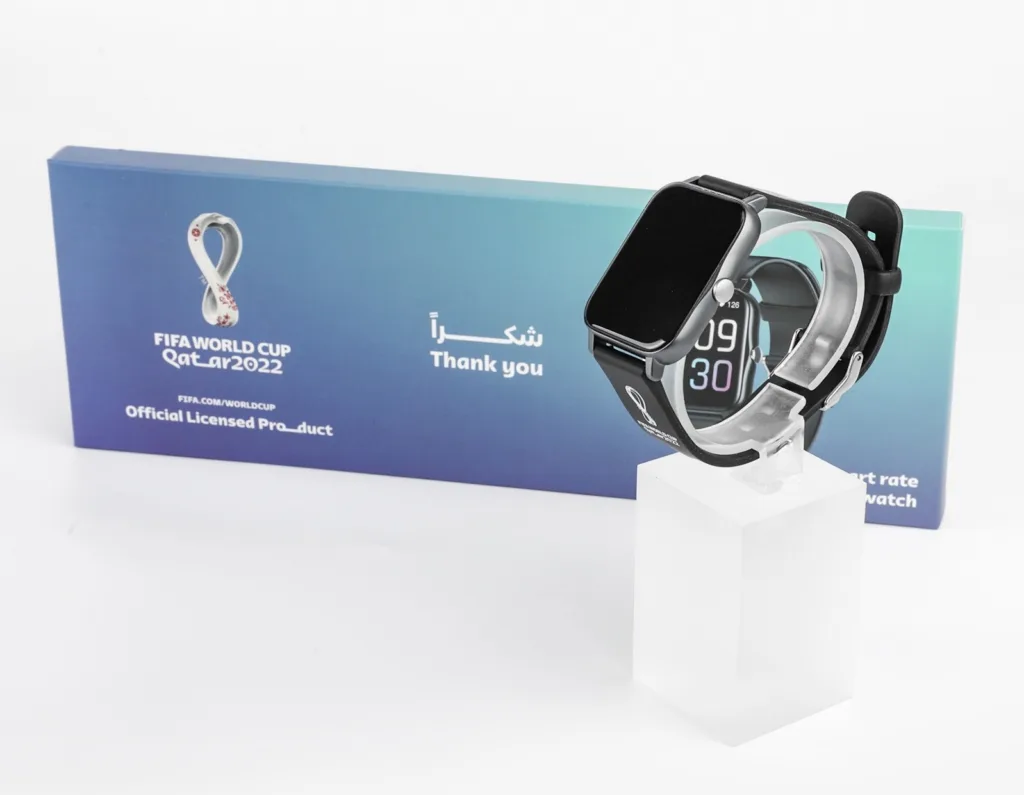 Client: The 2022 World Cup Organizer
Introduction: In appreciation of the volunteers, special guests, and official staff, the organizer partnered with Starmax to design a unique smartwatch souvenir featuring the 2022 World Cup logo. These smartwatches were distributed alongside thank-you gifts, symbolizing gratitude for their remarkable contributions during the event. More details can be found on the Case Study page.
Customization Requirements: Starmax GTS2 Smart Watch model, event logos on straps and boot animation, packaging design
Case 2: Gym Membership Encouragement Gifts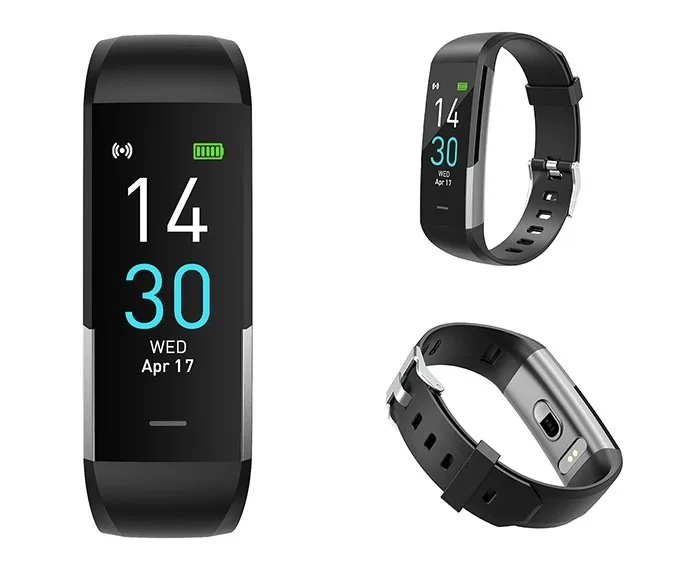 Client: Japanese Top Gym
Introduction: To elevate the gym membership experience, a prominent Japanese fitness center collaborated with Starmax to design personalized smartwatches as exclusive gifts to encourage their members. The smartwatches featured fitness tracking and notifications, offering personalized fitness tracking and motivation throughout their workout journey.
Customization Requirements: Starmax F1 Smart Band model, Specific Functions
Through smartwatch customization, businesses can create branded watches for employees and customers, featuring company logos, colors, and curated apps or content. By partnering with manufacturers like Starmax, e-commerce sellers and global sourcing companies can provide personalized smartwatches tailored to their unique needs, setting their brands and product lines apart from the competition.
By harnessing the power of smartwatch customization, you can captivate customers, build stronger connections with employees, amplify brand identity, and stay ahead in the ever-evolving business landscape.
Conclusion
Smartwatch customization can benefit your business in many ways, from enhancing your brand image to boosting customer loyalty and employee productivity. More benefits can be found in our blogs and case studies.
At Starmax, we're dedicated to personalized solutions that meet your unique needs. With our expertise and experience, we create customized smartwatches that reflect your brand's personality. Contact us today via the form below to learn more about how we can help your business succeed with customized smartwatches.