Production, Assemble, Packing, and Quality Control
Our factory is located in Shenzhen, a high-end manufacturing base in China. Our factory started in 2016 and by the end of 2021, we have over 2,000 square meters (about 21,500 square feet) of factory and delivery center with about 160 workers. We have a complete smartwatch production line from PCB motherboard, battery, to packaging, quality inspection, warehousing, and delivery.
Our Factory Production Lines
Our factory is ISO 9001 compliant. This picture shows one of our SMT lines. SMT is used to manufacture PCB circuit boards, which are the heart of a smart watch. Our SMT production pass rate is higher than 99.5%, which is the advanced level in the industry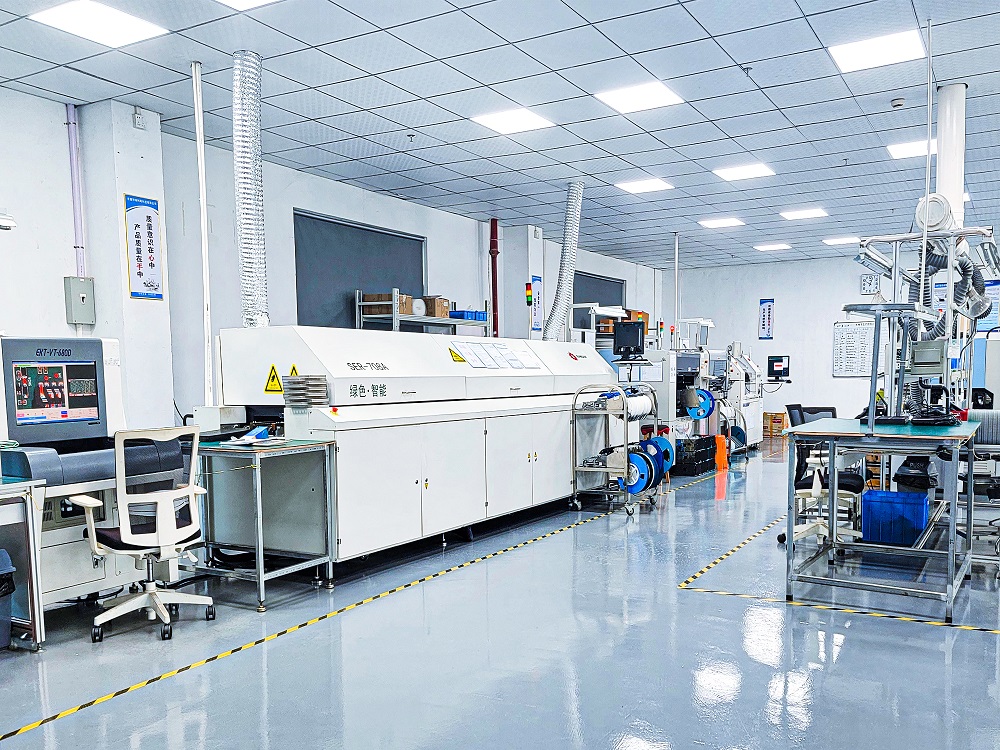 The circuit board manufactured by the SMT production line will be embedded into the housing of the watch or bracelet, this small piece of watch, integrated with a pedometer, heart rate sensor, blood oxygen sensor and other advanced components.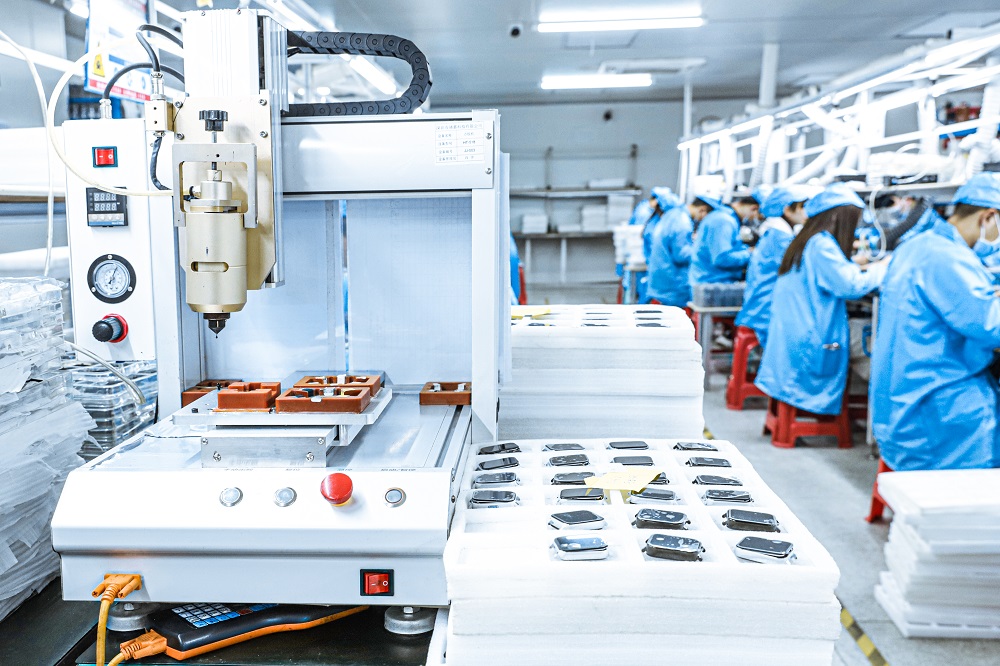 In this step, our quality control team will test each smartwatch for charging, so that we can confirm that the battery and charging of all products can work properly. We use high quality lithium batteries that can reach up to 1000 times charge and discharge, enough to support more than 3 years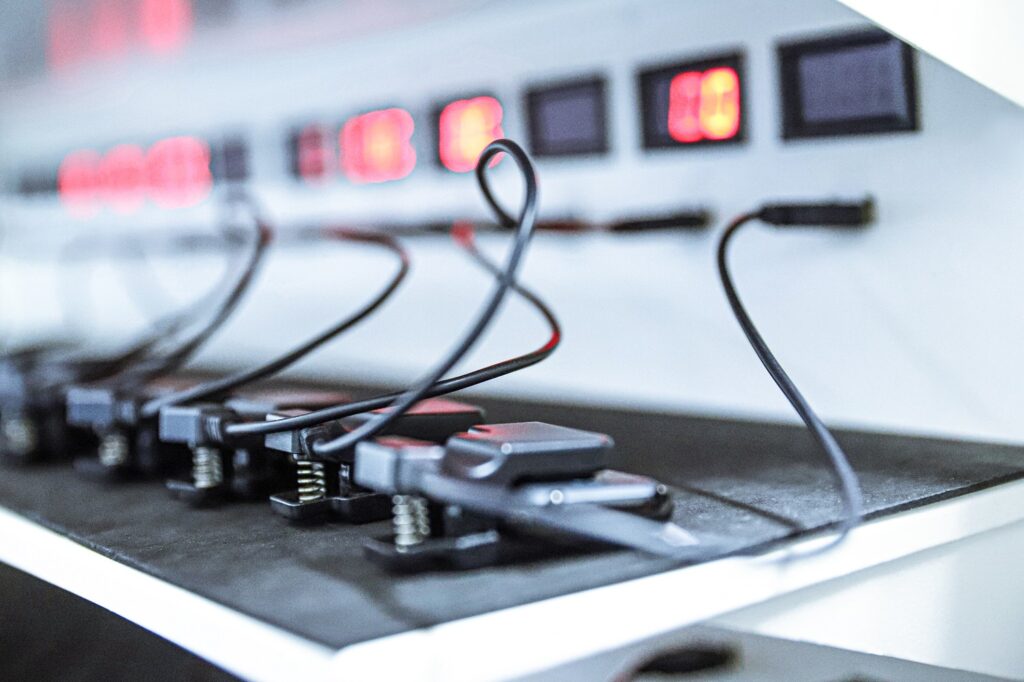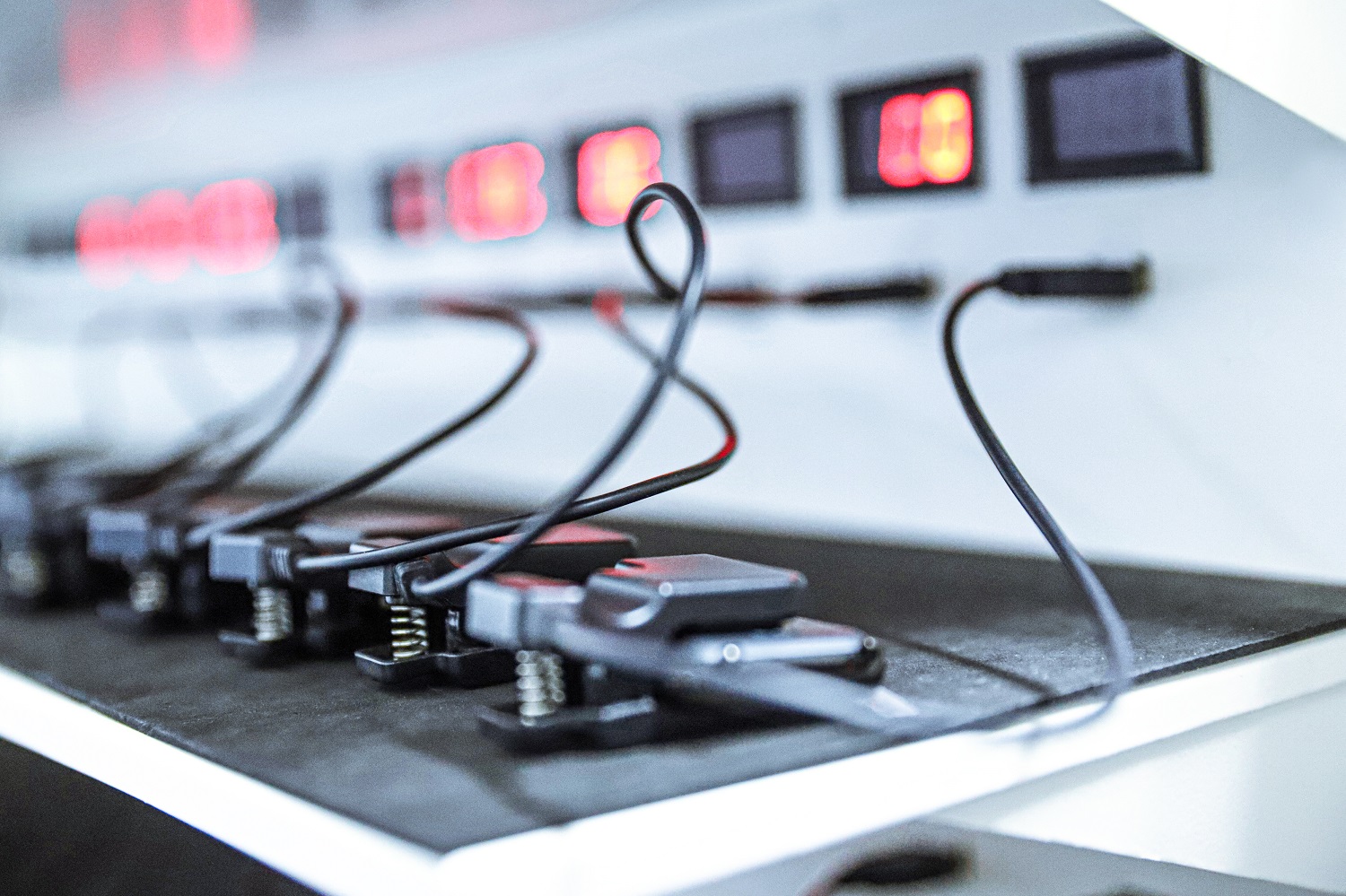 The display is one of the most important components in the entire smartwatch. We pursue the highest standard of quality control, using both machine and manual testing to ensure that each product's display is stable, colorful, and free of bad dots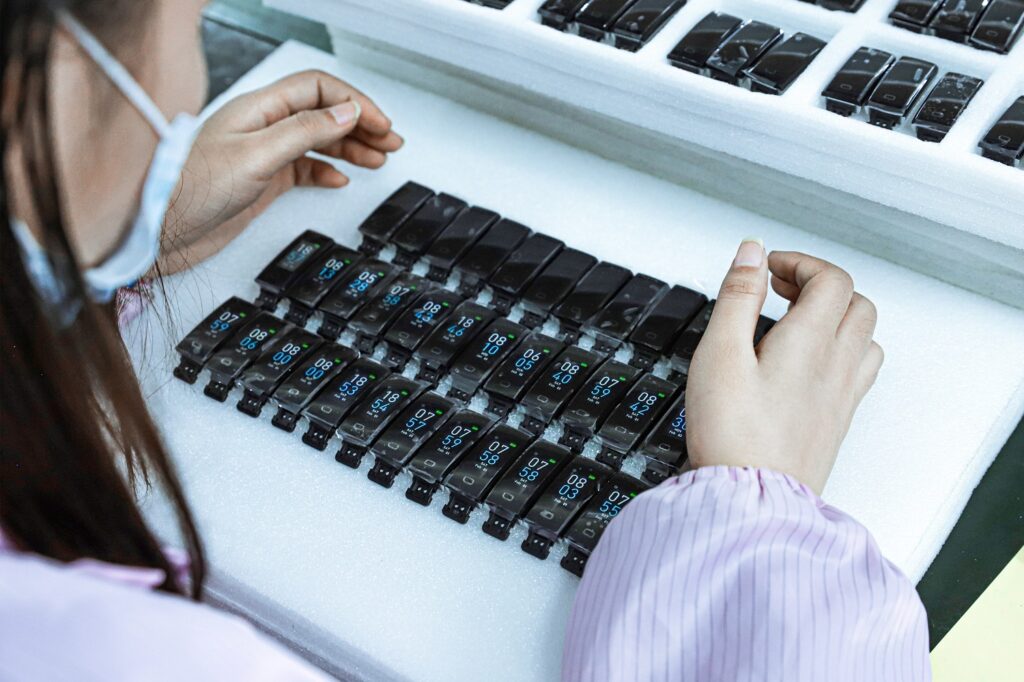 We use a fully automatic packaging system, which ensures close to 100% packaging accuracy, and this packaging system also adds blister film to the boxes to prevent damage due to moisture in the storage and transportation of the product