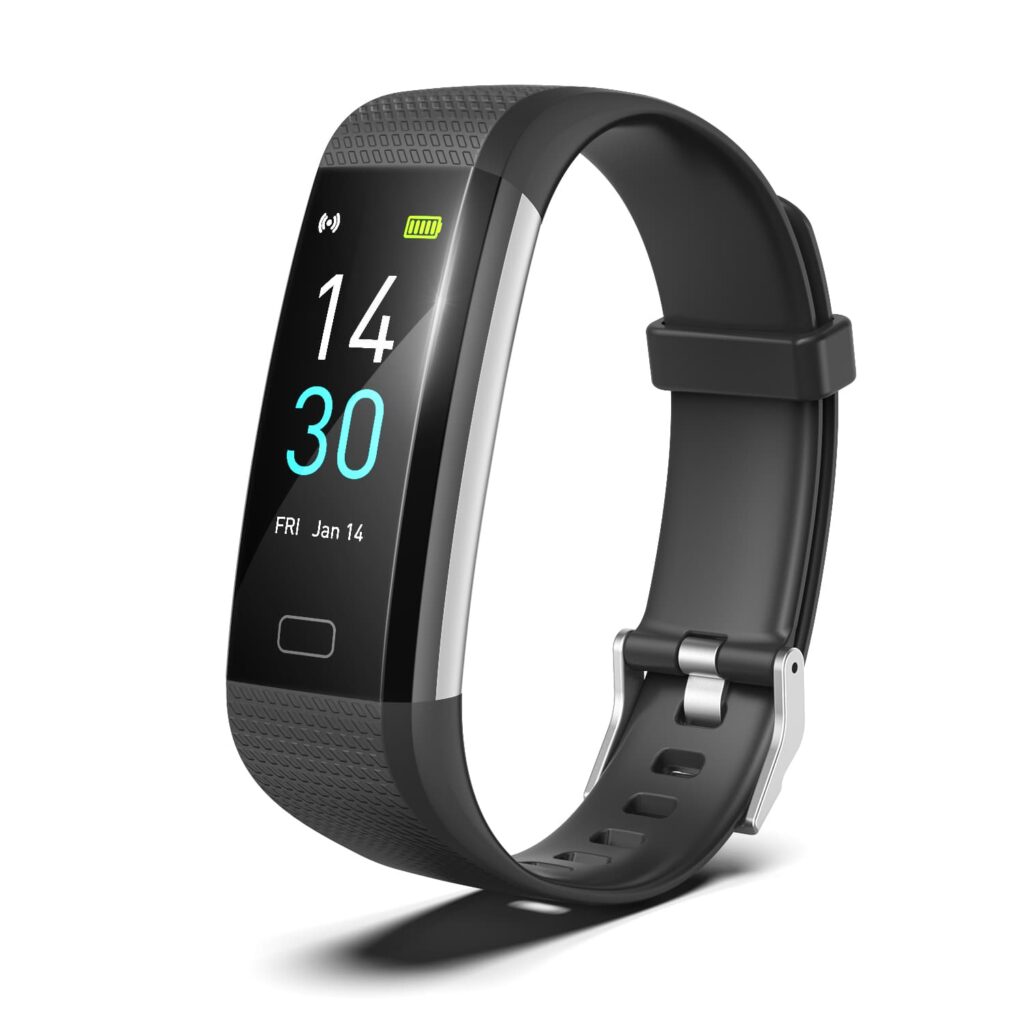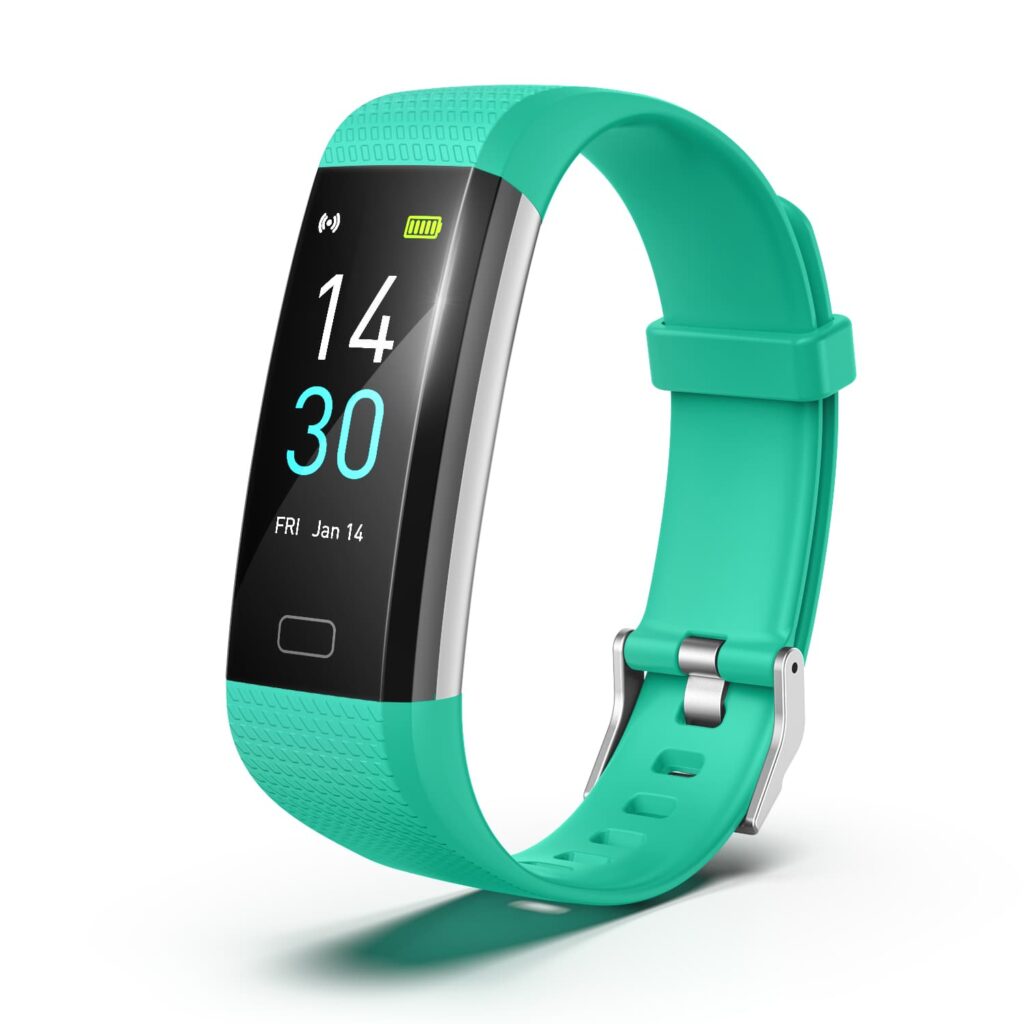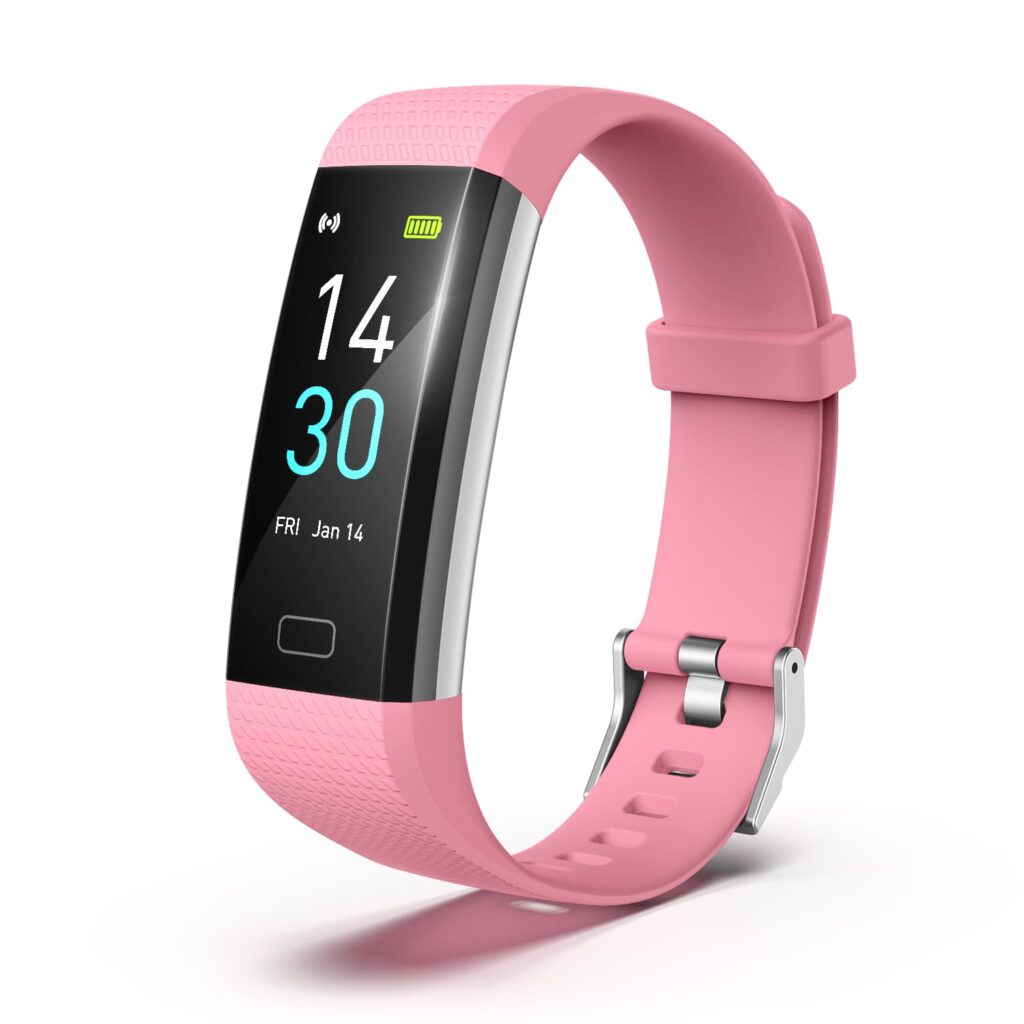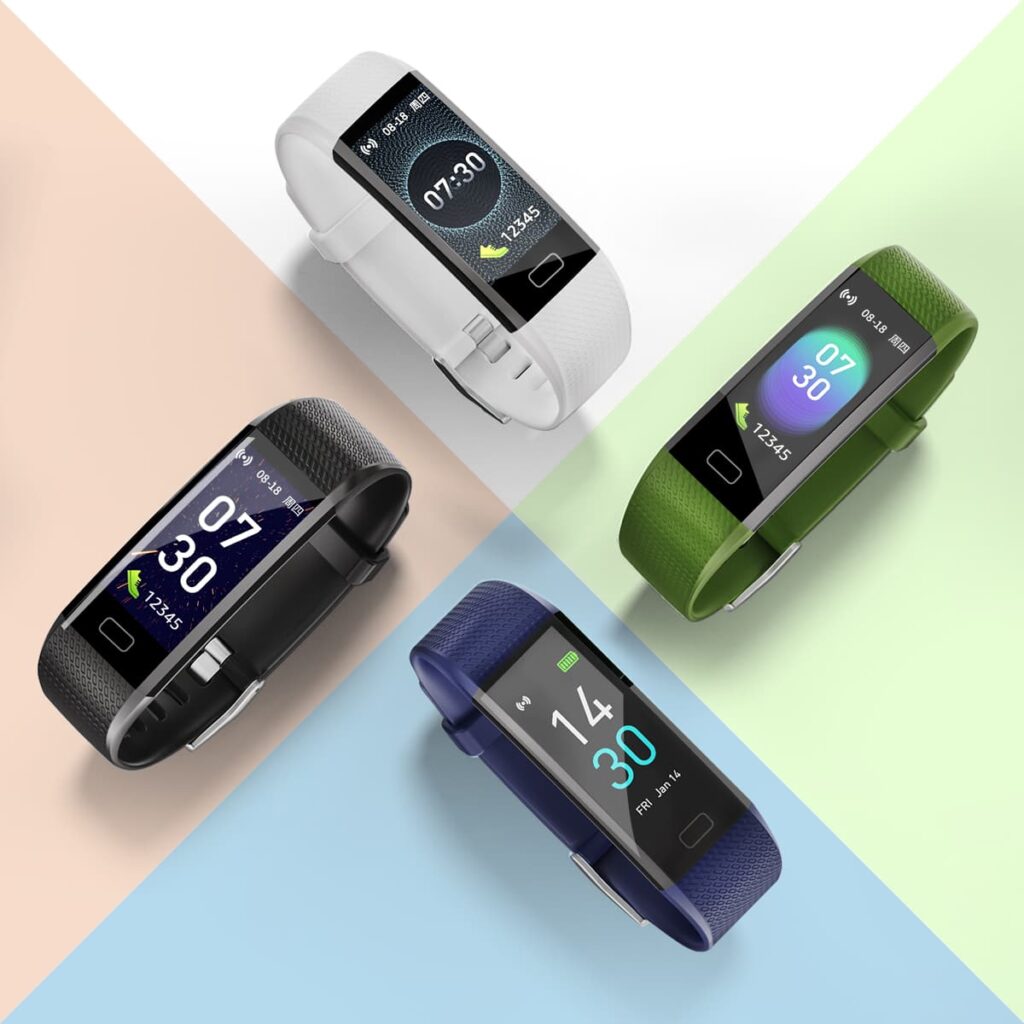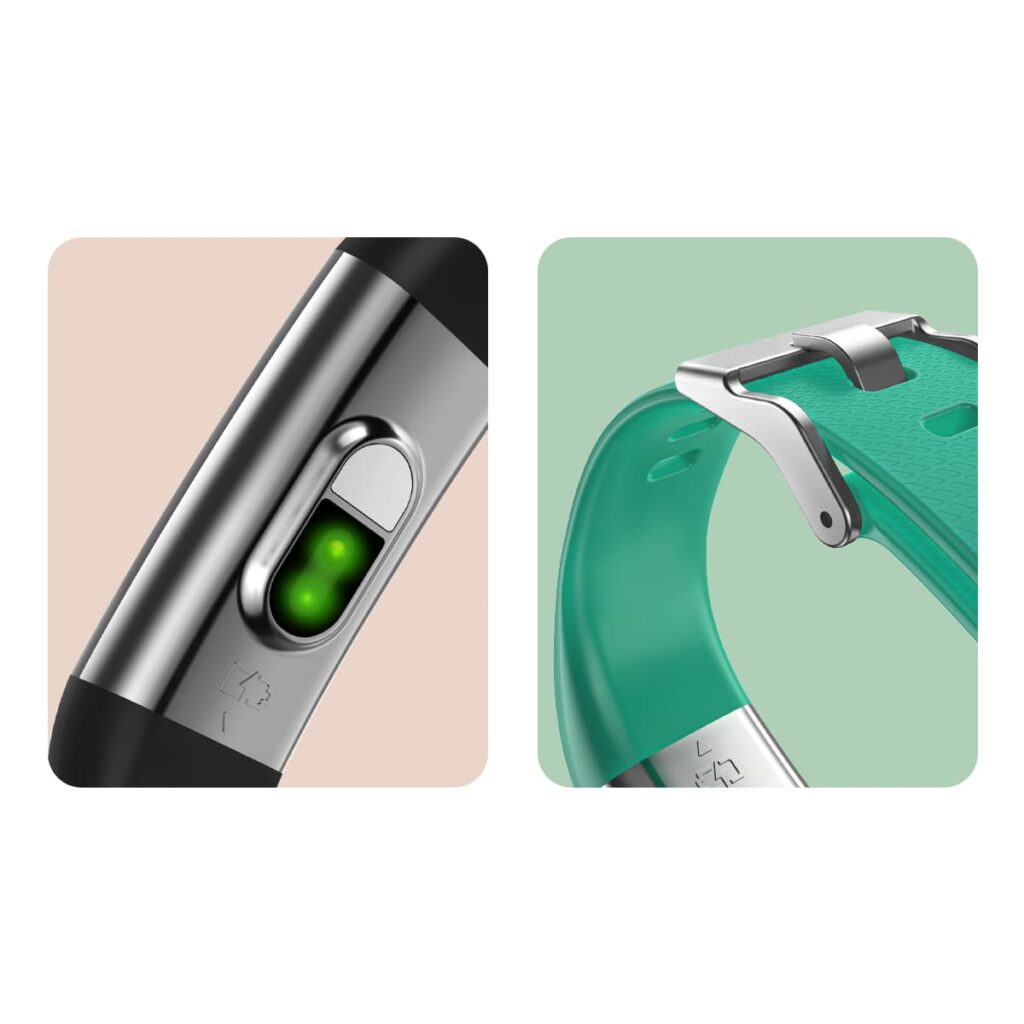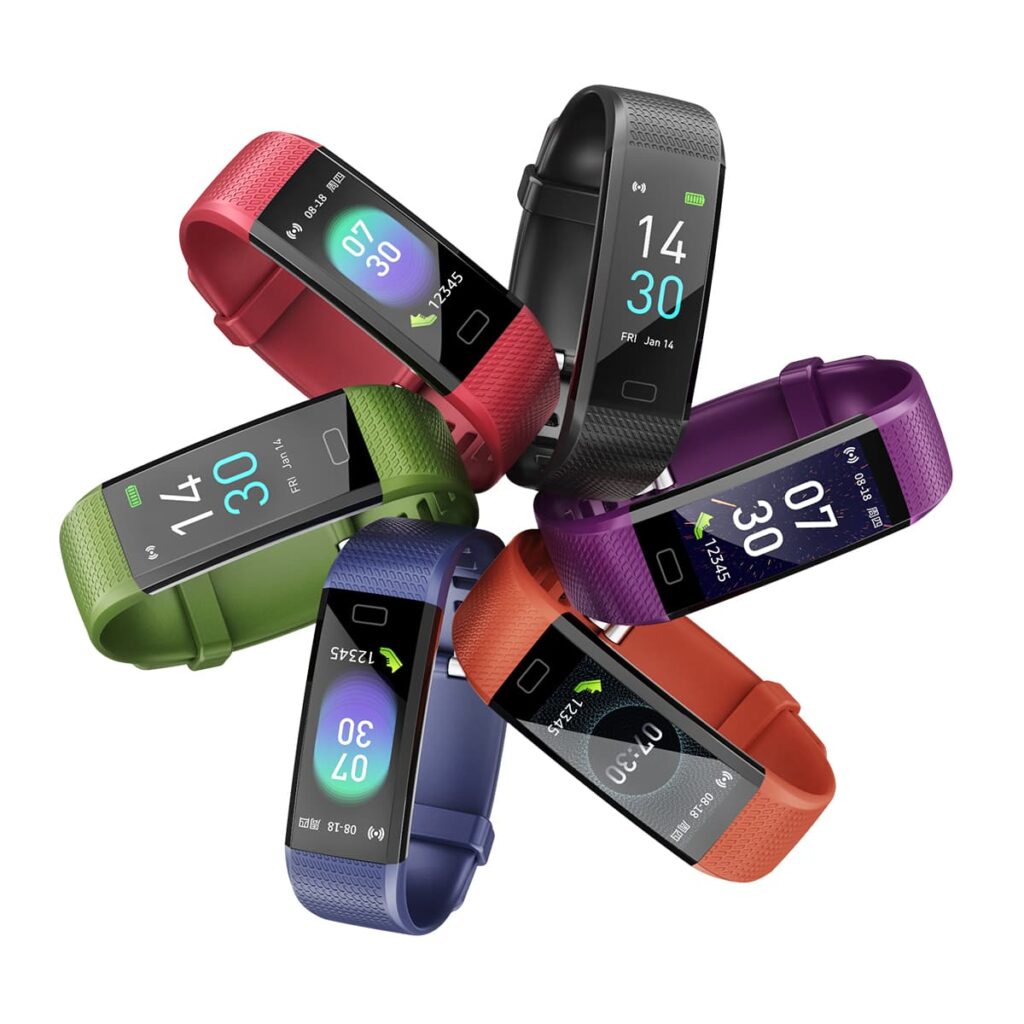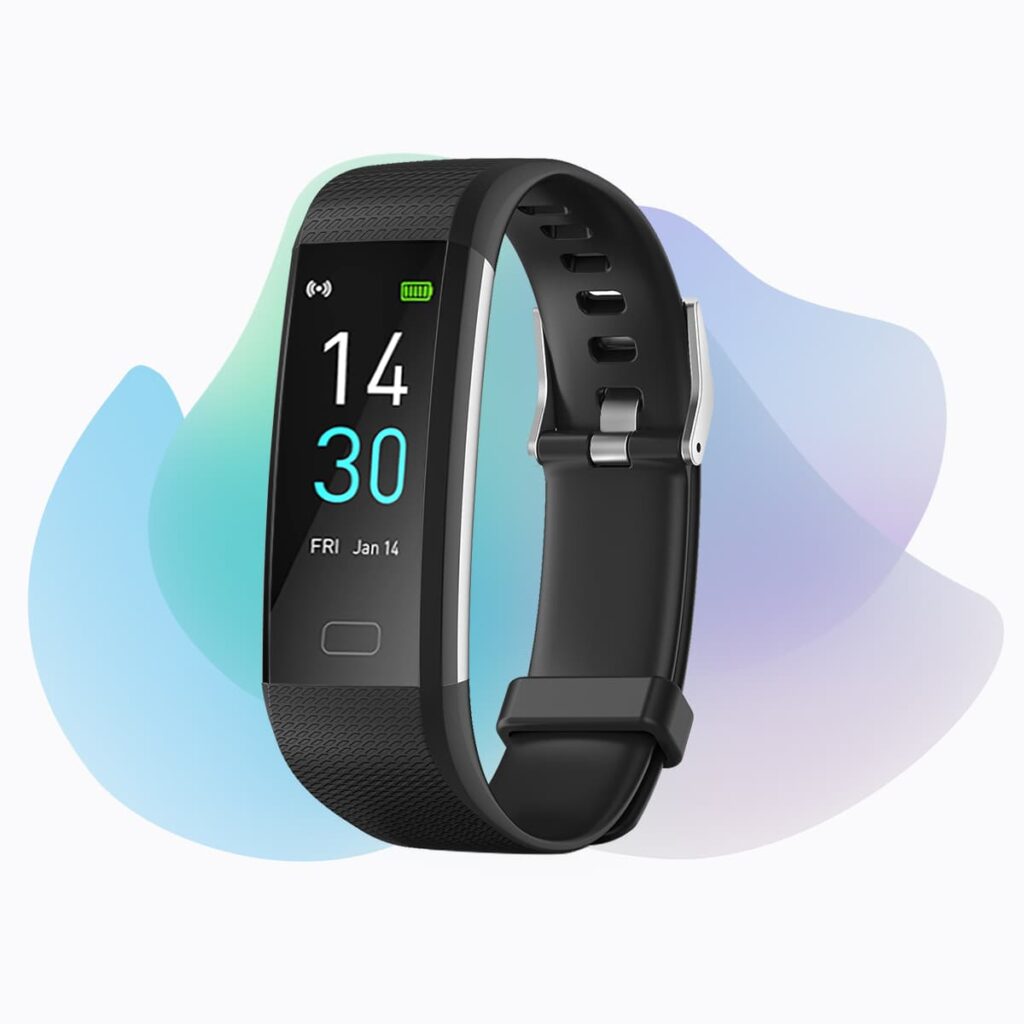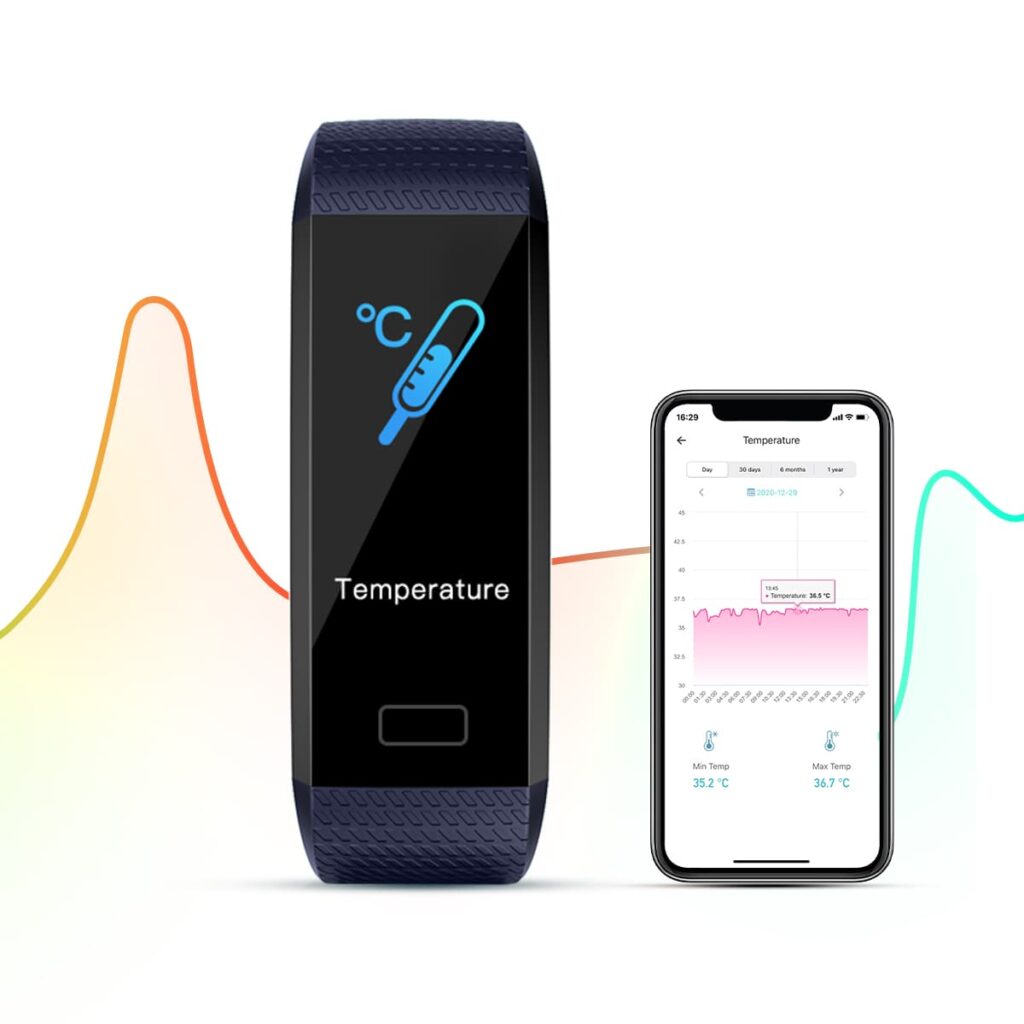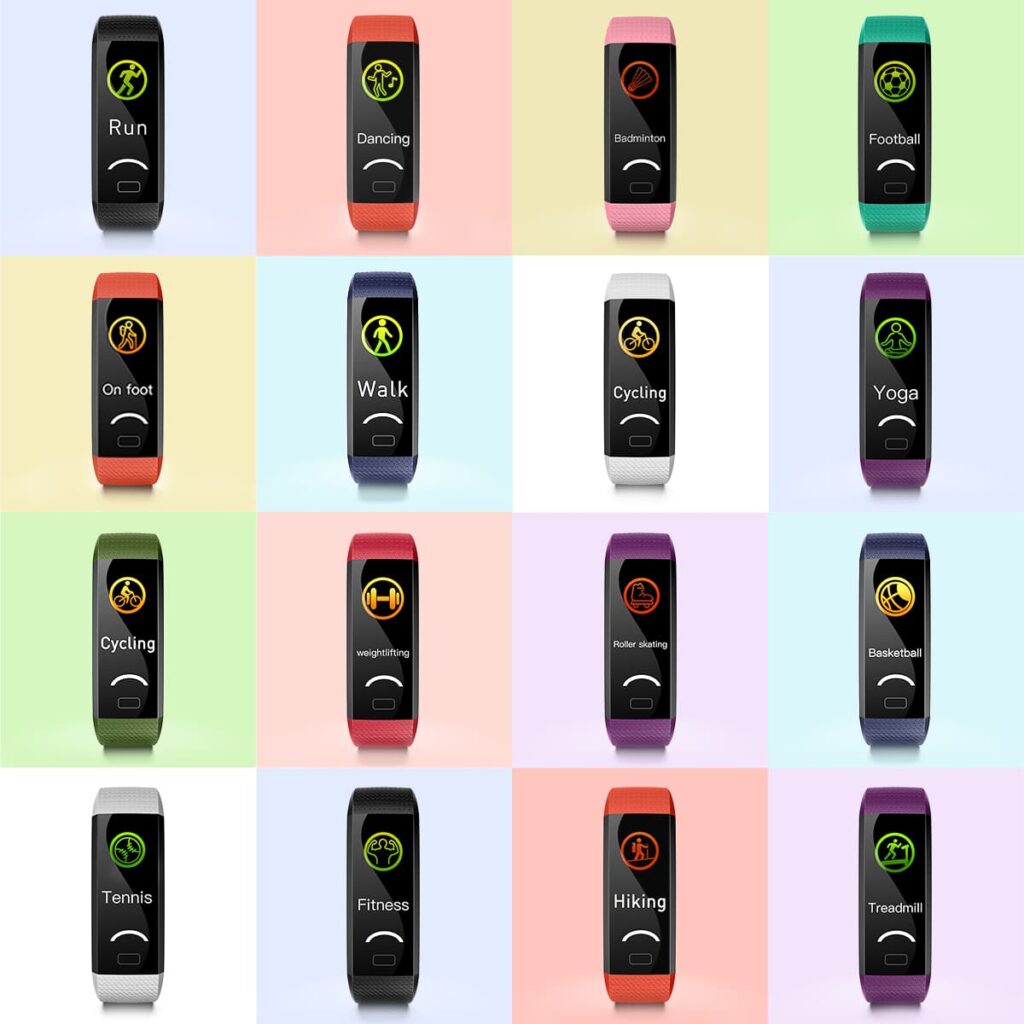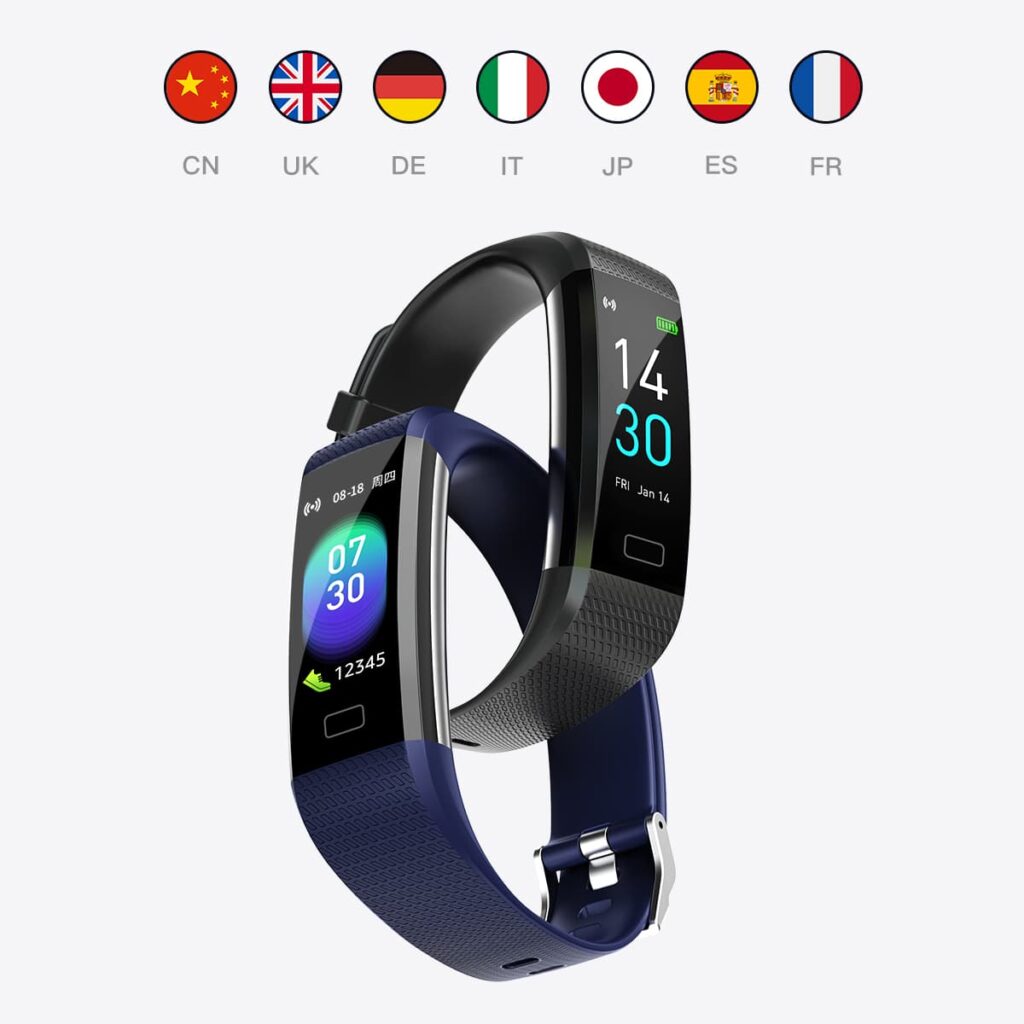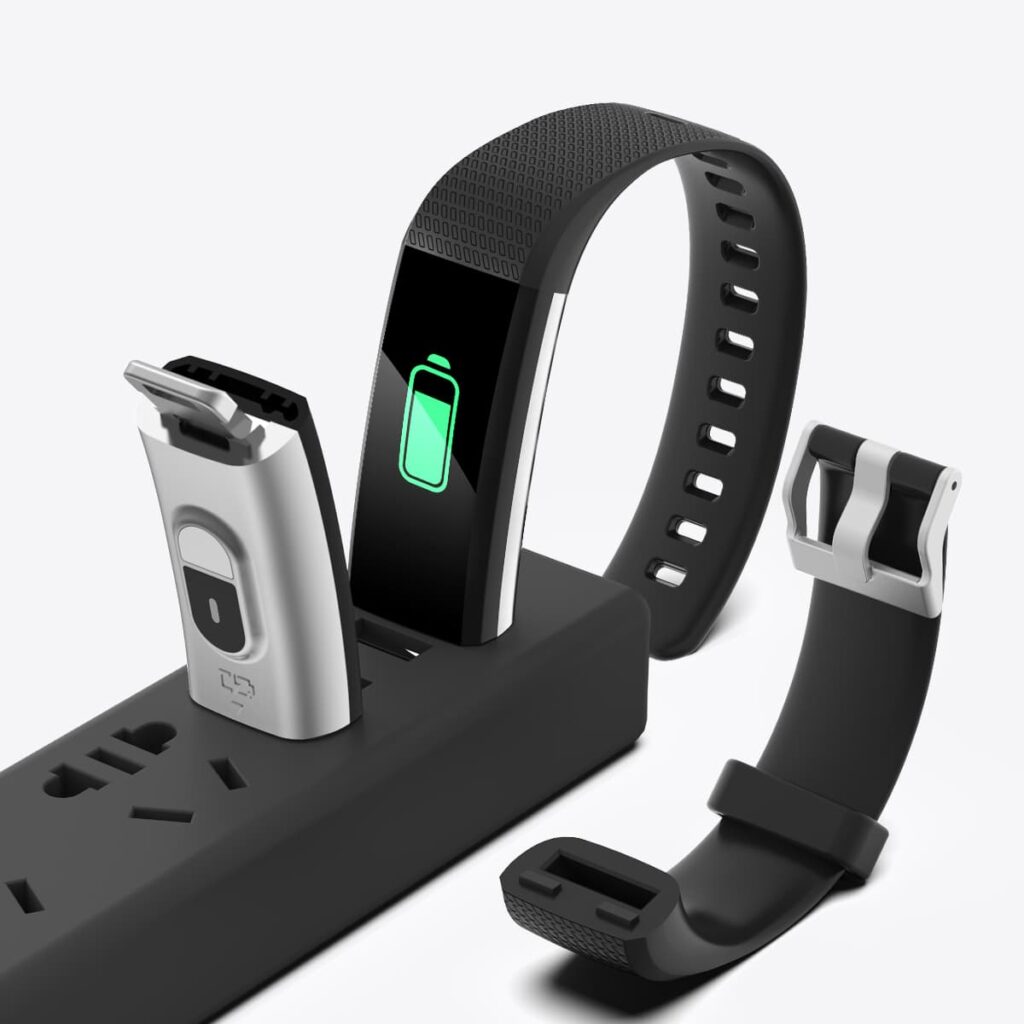 Recent 23 Fall New Release: S5 Fitness Tracker (4th Gen.)
S5 is our hottest selling smart bracelet, with basic motion tracking, powerful features inside the small 0.96-inch size, including life waterproof level, lightweight wearing experience that won't interfere with the movement state.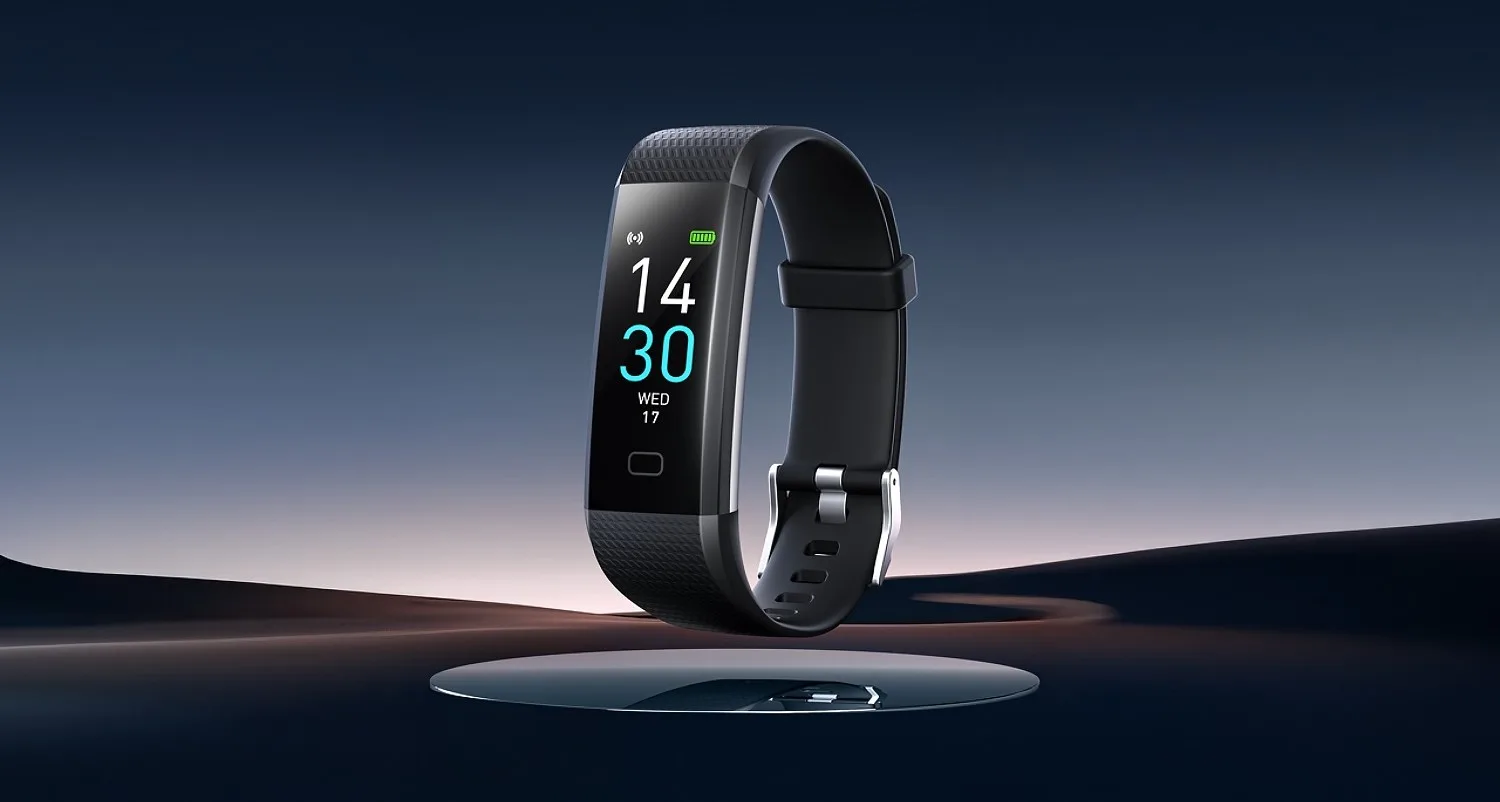 S5 Fitness Tracker a New Era of Fitness
Various Watch Faces | Comprehensive Health Monitoring | Extended Battery Life
Are you ready to update your feature products? The S5 Fitness Tracker, now in its impressive 4th generation, is here to redefine the way users experience physical activity and wellness. It supports up to 16 sports modes, monitors various health indicators including steps, heart rate, and skin temperature, and has a battery life of up to 28 days with light use. With the Runmefit App, discover more new ways to play around with your smart wearables.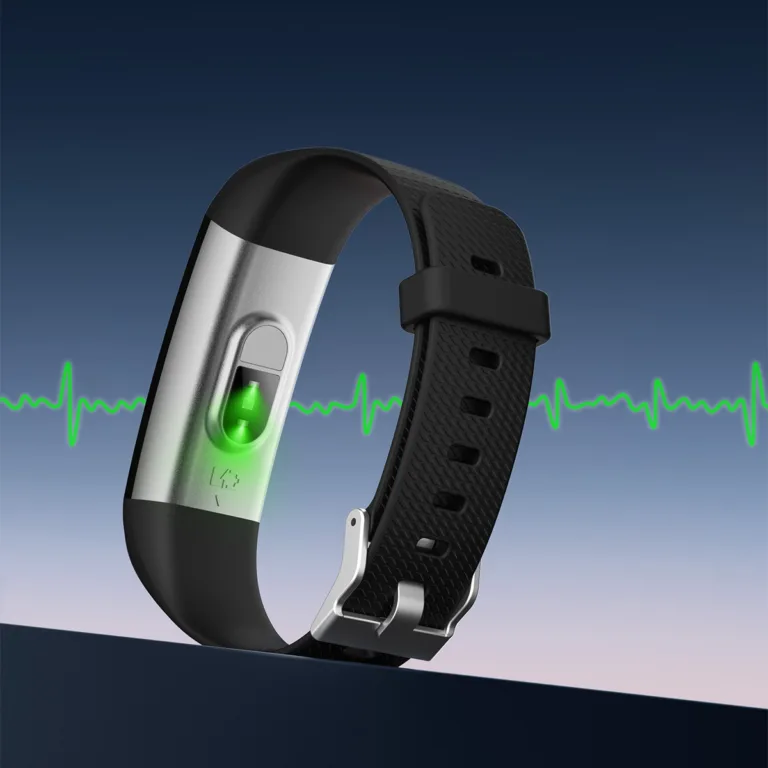 Smart Health Partner, Day and Night
Experience true health intelligence with the S5 at your side. It stays in touch with your body's signals 24/7, from heart rate and blood oxygen to blood pressure, blood sugar, and body temperature. This comprehensive health tracking keeps you informed and in control.
All-round Health Insights, Just A Tap Away
With a single touch, access crucial health indicators: heart rate, blood oxygen, blood pressure, blood sugar, and stress levels. The S5 fitness tracker allows you to know your health status at any time without complicated procedures.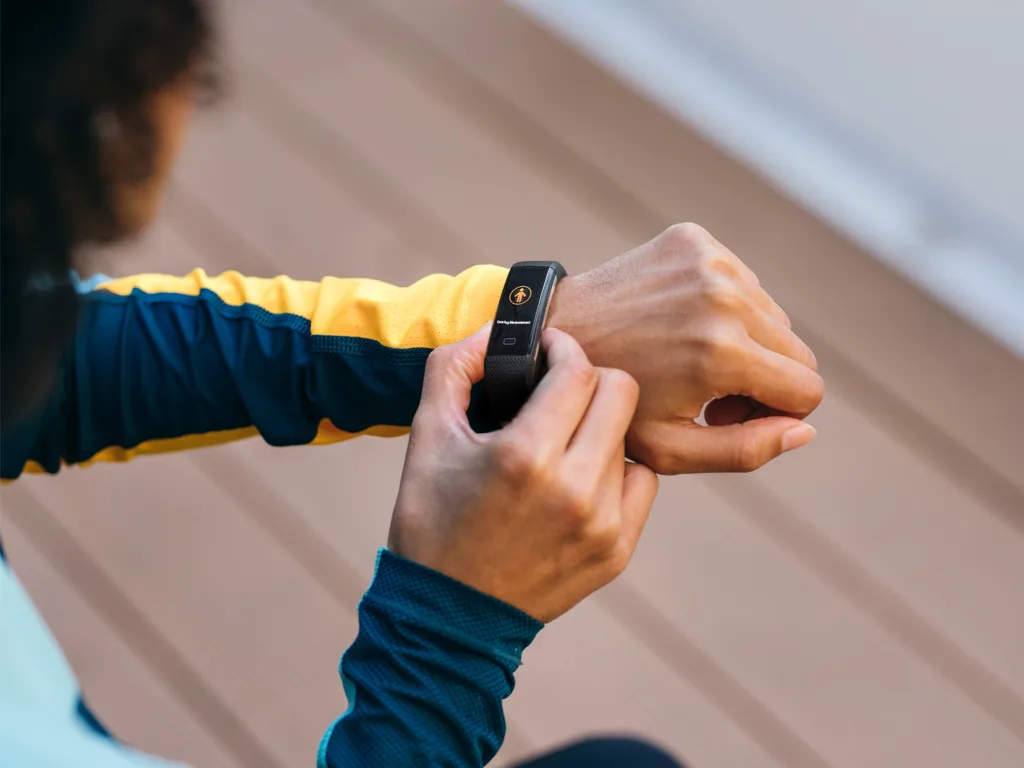 Master Your Rest, Unlock Restorative Sleep
The S5 fitness tracker's sleep monitoring goes beyond numbers; it unveils the quality of your sleep, helps discover how lifestyle choices and habits influence your sleep, and provides actionable insights to fine-tune your nightly routine. It carefully observes sleep heart rate, blood oxygen, and deep sleep duration. Awaken to a personalized sleep report that unveils the secrets of your nighttime rejuvenation.
Unlock Your Full Vitality with the MAI Score
MAI Health Vitality Score – An innovative measure that converts complex data on multiple health dimensions into an easy-to-understand 0-100 score. The S5 fitness tracker translates data into actionable insights to help you achieve optimal health, allowing you to assess your overall health at a glance.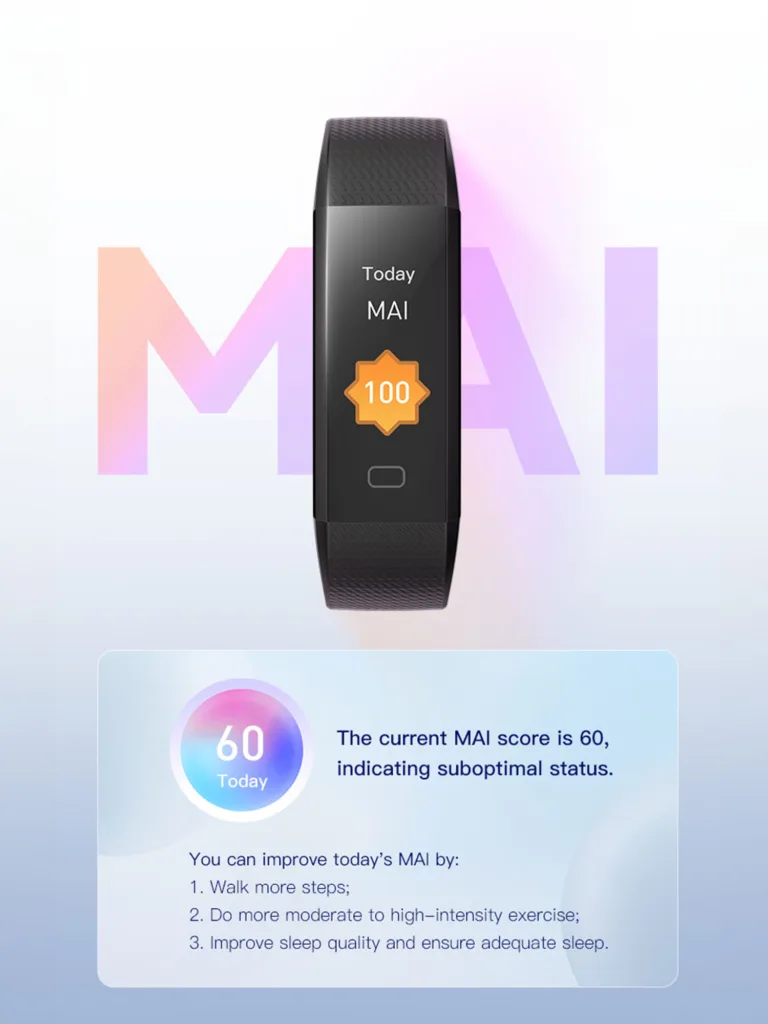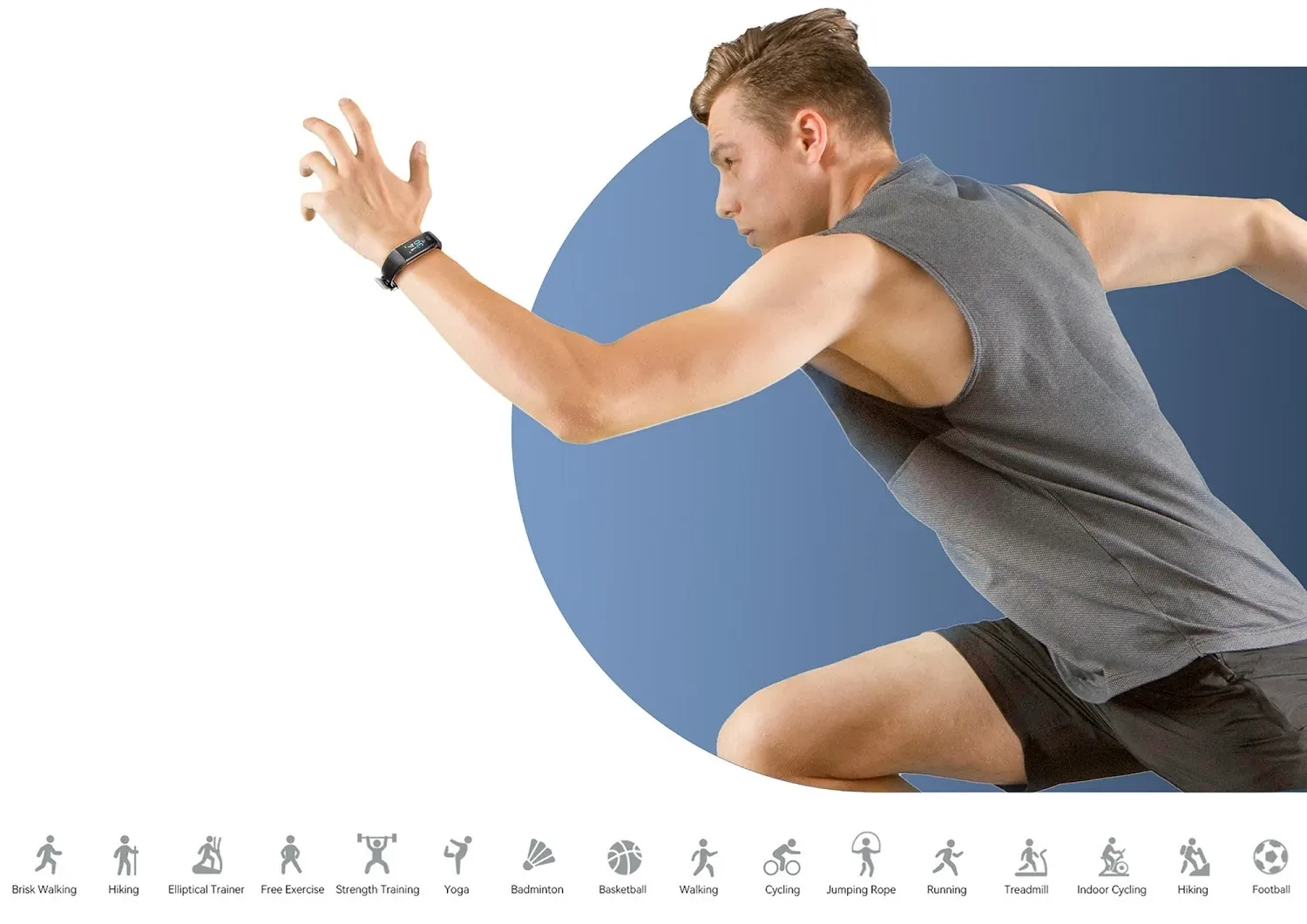 16 Professional Sports Modes, Elevate Every Workout
Elevate your training with the S5's 16 specialized sports modes. From yoga to running and beyond, enhanced sports algorithms ensure precise tracking and a full range of exercise experiences. Real-time exercise heart rate monitoring keeps your goals within reach and pays more attention to your health.
Watch Faces, Color Straps, More Styles
Express yourself with multiple options of the S5 fitness tracker. Choose from over 200 exquisite watch faces that resonate with your style. The 9 strap colors blend seamlessly with your wardrobe to further complement your look.
Break Boundaries, Create Your True Style
Introducing customizable watch faces, unleash your creativity with exclusive watch faces. Capture moments with your phone's camera and see your vision come to life on your wrist. Transform your S5 fitness tracker into a stylish statement piece in just a few simple steps.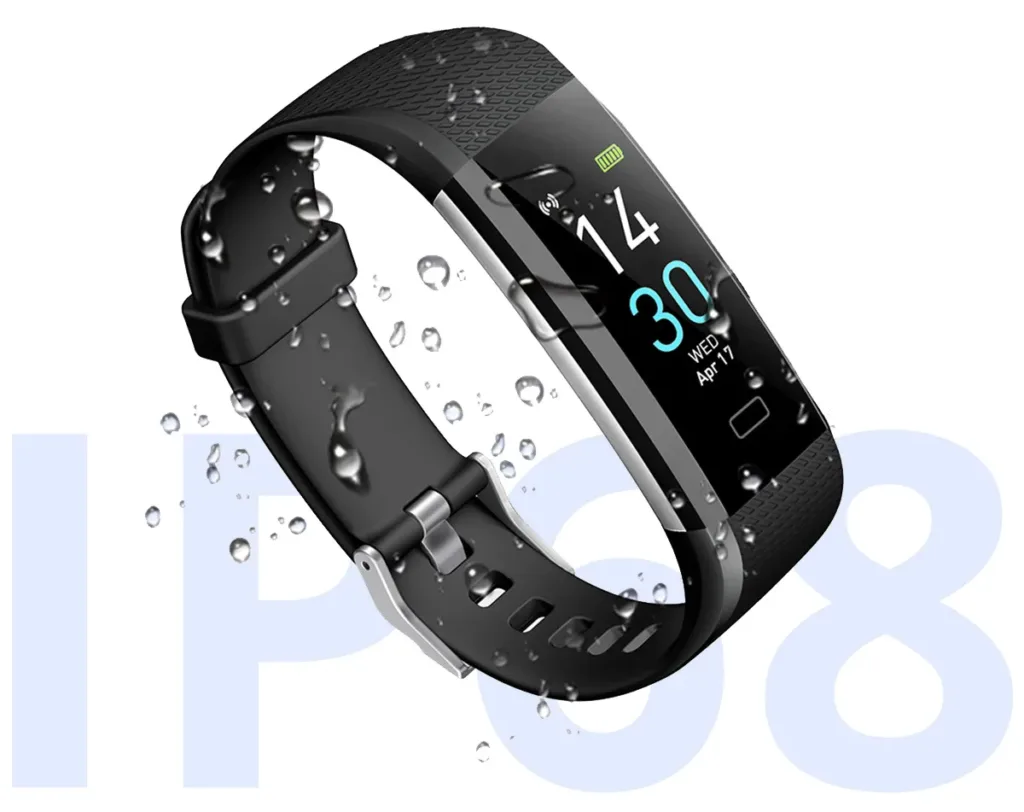 Conquer Limits, Rain or Shine
With an IP68 waterproof rating, the S5 fitness tracker can easily withstand sweat and everyday water splashes. Sweat and rain is no longer an obstacle, the S5 smart bracelet becomes a companion and keeps up with your passion.
* Not suitable for diving, hot showers, saunas, deep water swimming, or other wading activities. Waterproof performance may decrease with regular use or wear.
Superior Durability, Extended Battery Life
The S5 fitness tracker boasts high-performance battery life of up to 8 days with heavy use, 10 days with moderate use, and 28 days with light use; Say farewell to frequent charging.
* All data comes from the Starmax laboratory. Results may vary due to different testing environments, usage mode standards, and scenarios.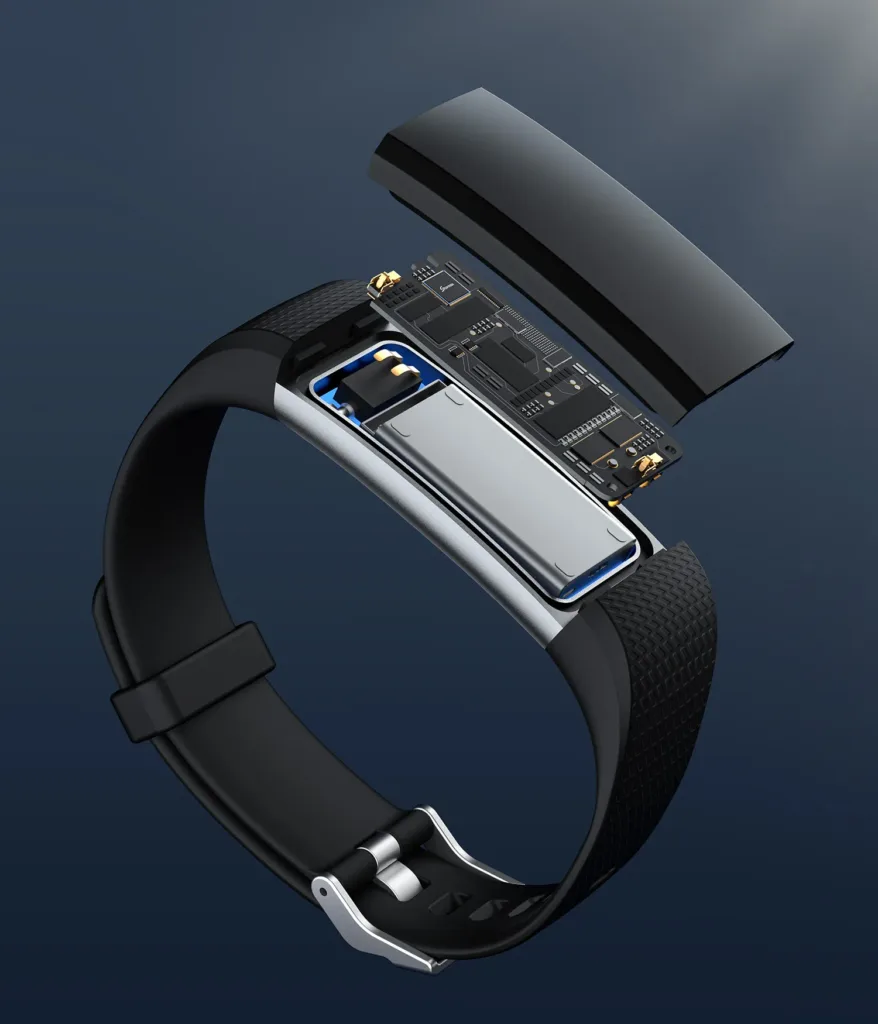 Advanced OEM and Branding Options for B2B Clients
Black, blue, army green, purple, brown, pink, green, white, orange, red, ten strap colors to choose from.
In addition, we provide free LOGO engraving service for orders over 100 pieces.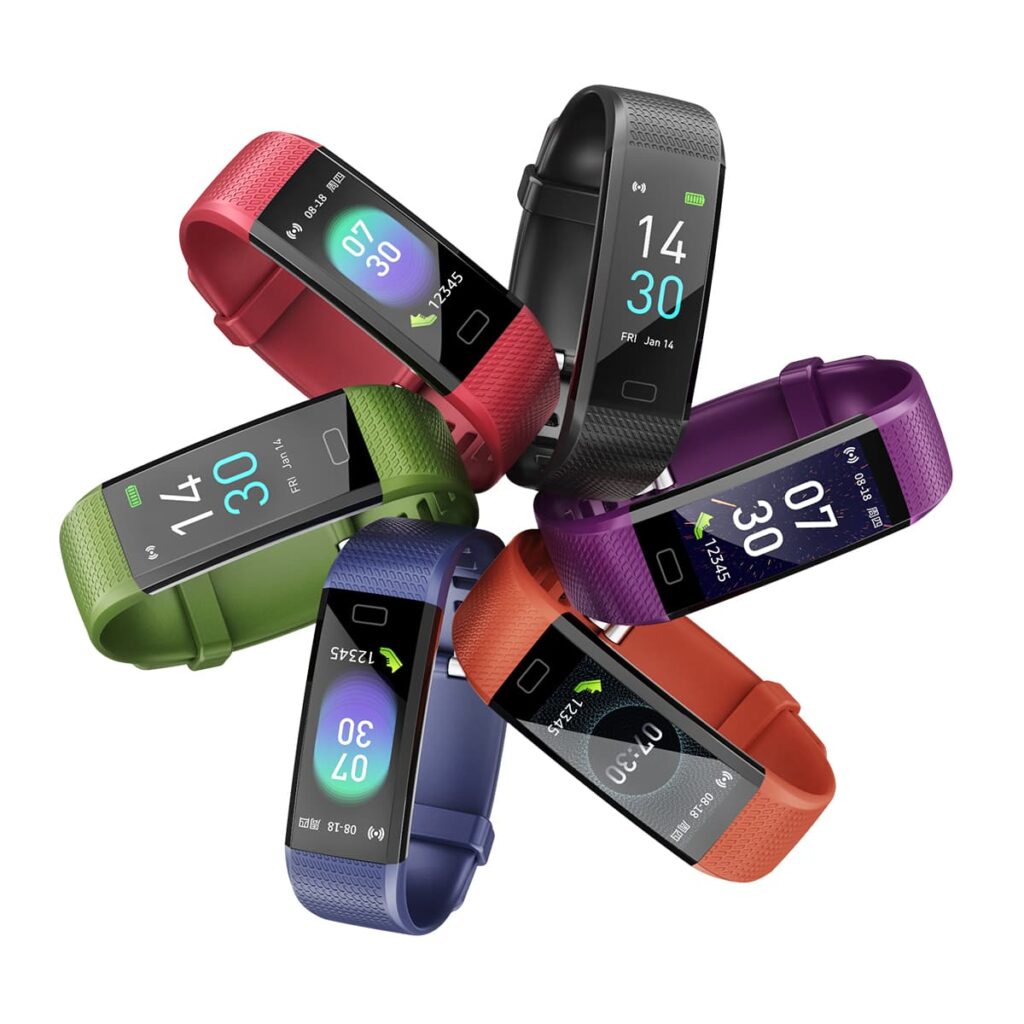 More views of this product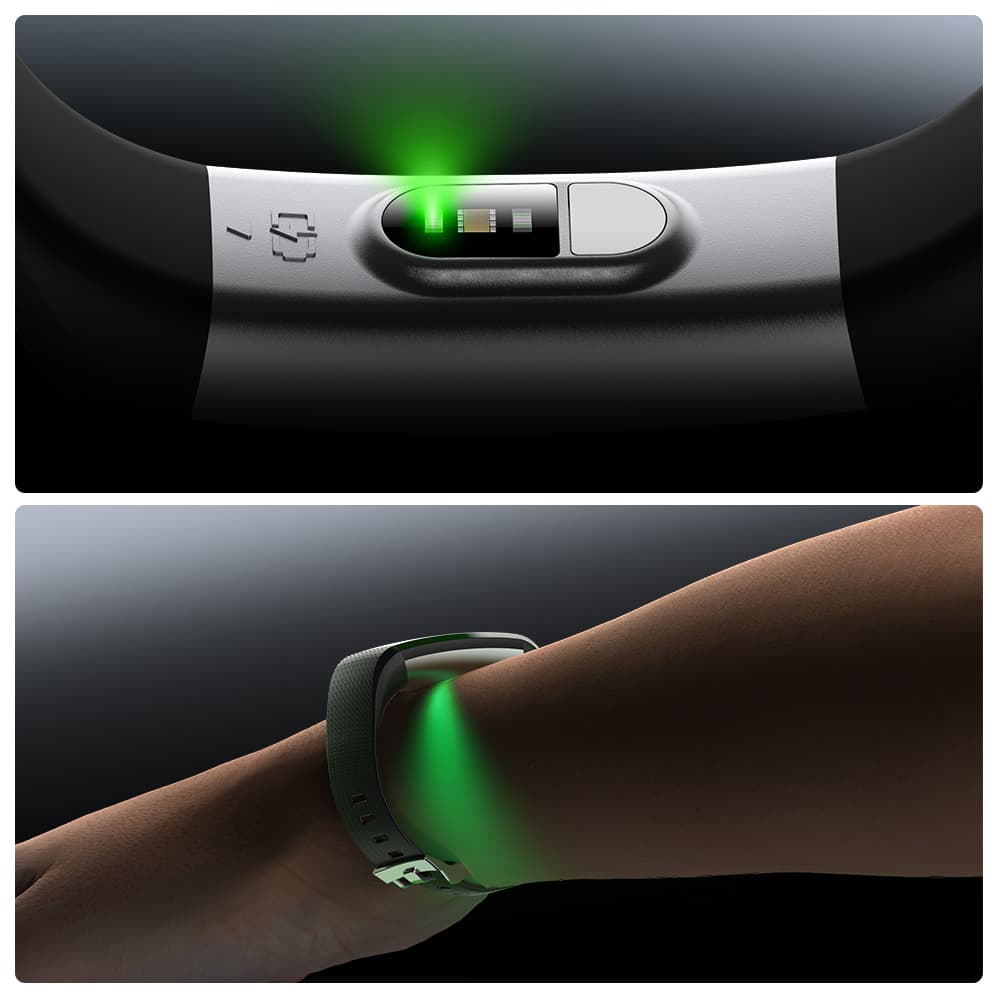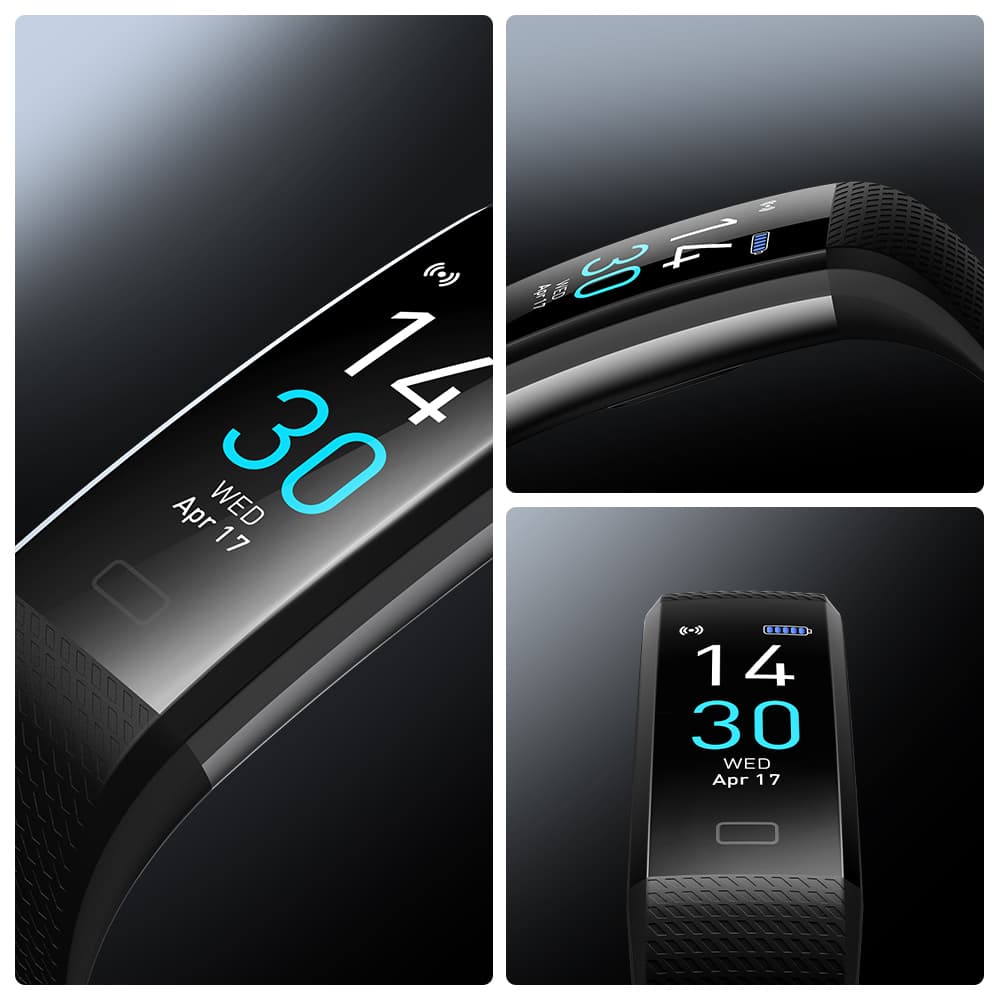 Product Features
Display
 
Size
24mm (0.96-inch)
Resolution
80*160, RGB
Touch Screen
Single-Touch Screen
Type
HD TFT
Materials and Finishes
 
Case
PC+ABS
Strap
TPU
Colors
Black, Blue, Military Green, Purple, Brown, Pink, Green, Light Grey, Orange, Red
Wrist Sizes
Total length 210mm, adjustable range 120-200mm
Health and Wellness
 
MAI Score
Heart Rate
Blood Oxygen
Blood Pressure
Skin Temperature
Blood Sugar
One-tap Measurement
Stress monitor, Sleep monitor, etc.
Sports and Activity
 
Steps, Calories, Distance
16 Sports Modes
Water Resistant
 
IP68
Built-in Apps
 
Wake up on wrist raise, Call reminder, Notifications, Weather, Custom Watch face, Sedentary reminder, Water drinking reminder, Stopwatch, Remote control camera, etc.
Connectivity
 
Bluetooth 5.2
Power
 
Battery
Built-in Rechargeable 105mAh Li-Polymer
Battery Life
5-7 Days of use, 45 Days of standby
Charging
Built-in USB Charger, Fully Charge in 2 hours
Communication
 
Receive SMS, App notifications via Bluetooth
Multilingual
 
Watch UI
English, Español, Français, Deutsch, Italiano, Русский, Dutch, Thai, 中文(简体), 中文(繁體), 日本語
Runmefit App
English, Español, Français, Deutsch, Italiano, Русский, Dutch, 中文(简体), 中文(繁體), 日本語, and more.
Sensors and Specs
 
G-Sensor
SC7A20
Heart Rate
LC10A
Flash Memory
32MB
System Requirements
Android 4.4,  iOS9.0 and above
Pack and Ship
 
Box size
140*86*17mm
Box Weight
50g
Carton Size
47.3×29.6×19.3cm
Carton Weight
11kg
Carton Quantity
200 PCS
Package
Please use the form to let us know details about what you need.

We will reply in 1 day.

After filling out the form, you will be redirected to the catalog download page.
Let's talk directly. Call with our expert sales team to discuss your project. (Meetings take place in English)