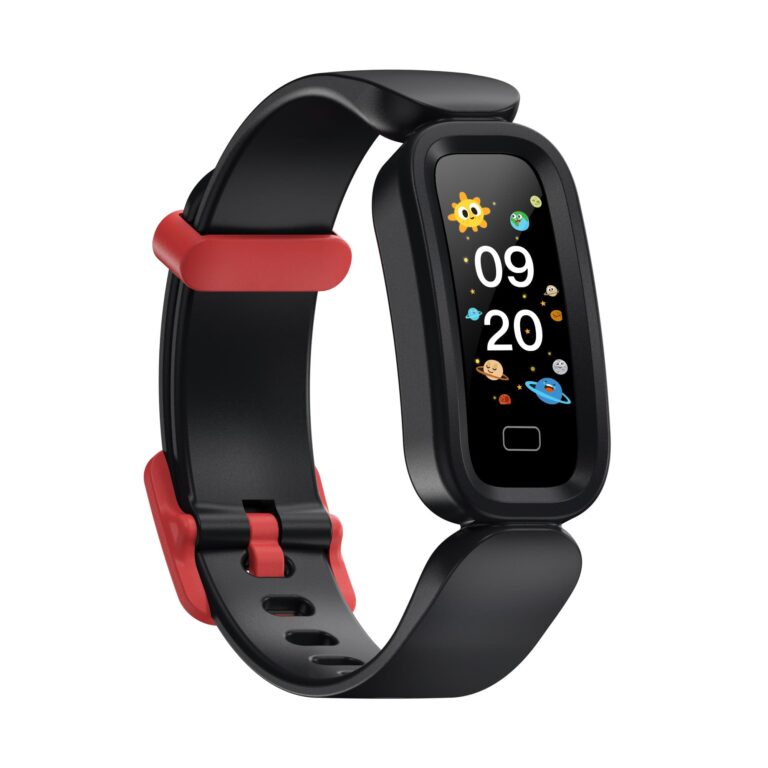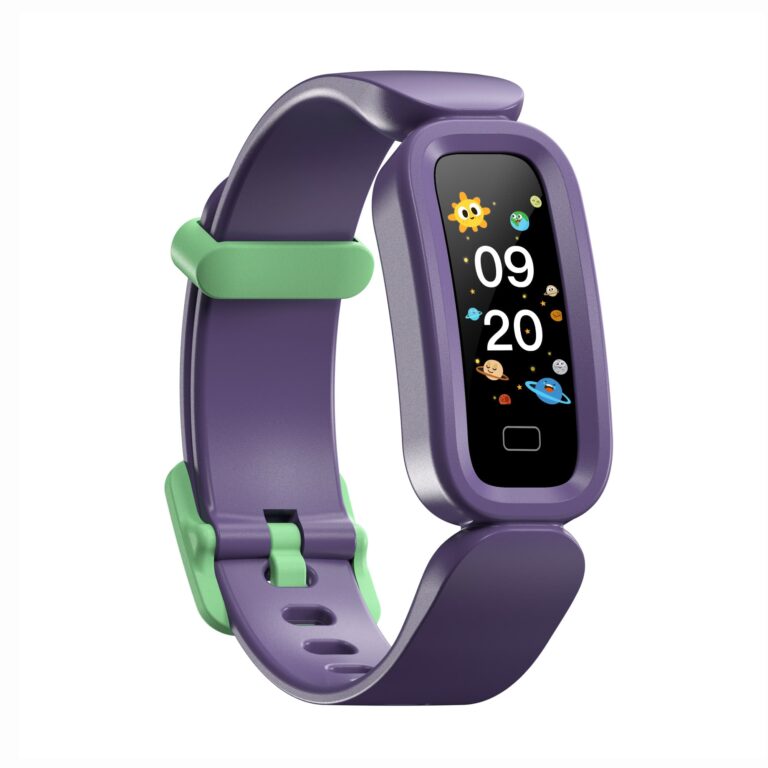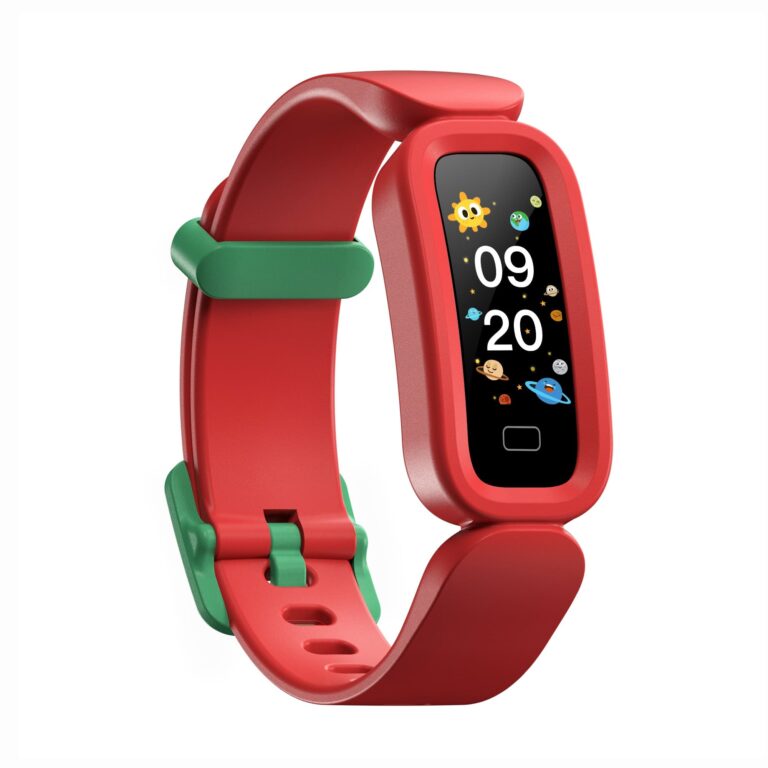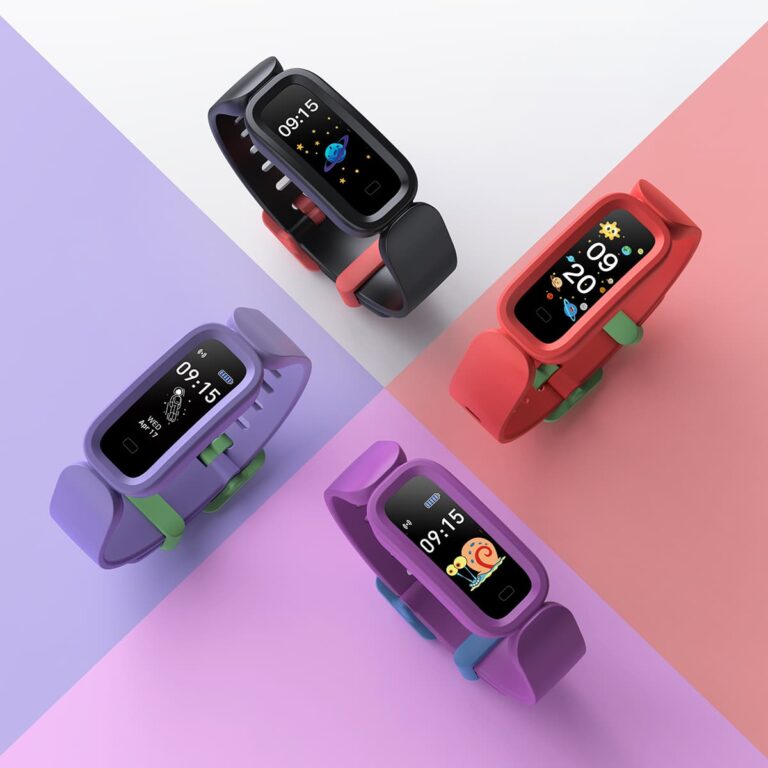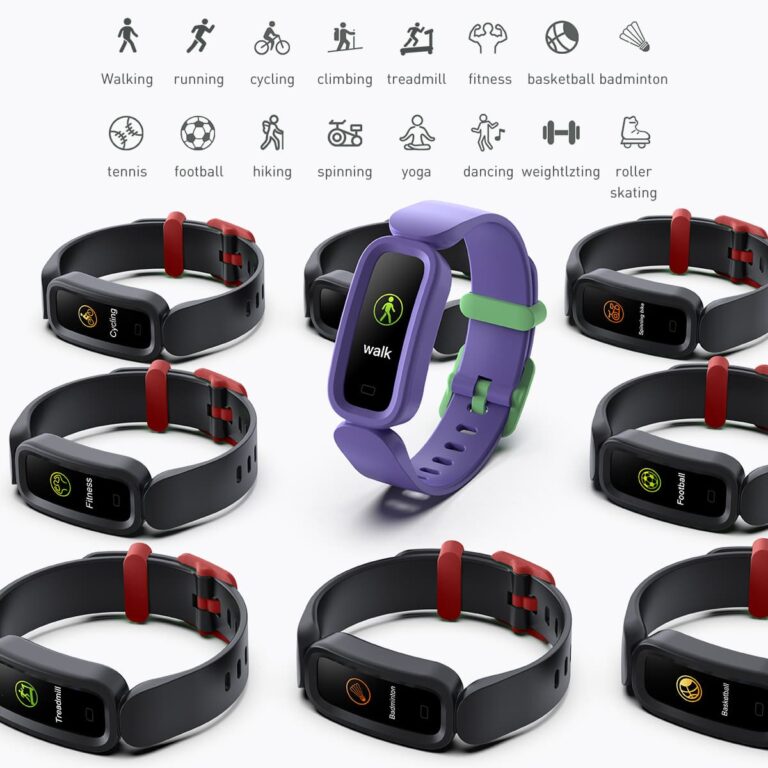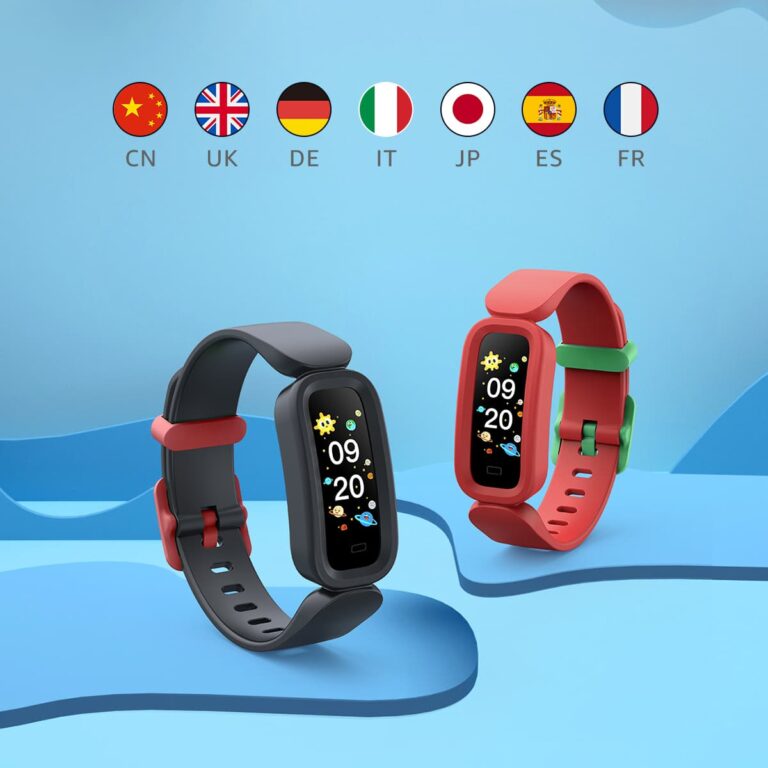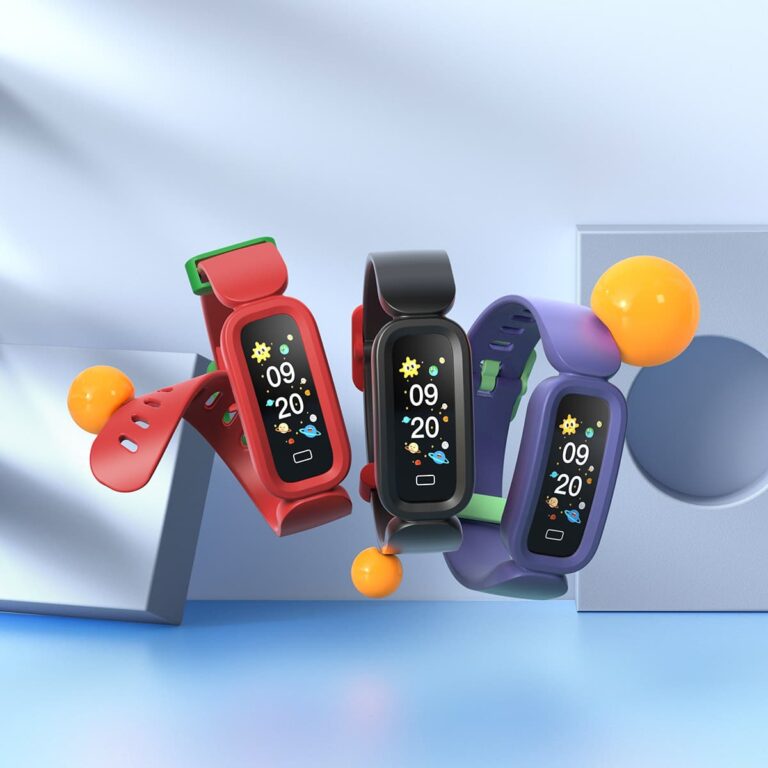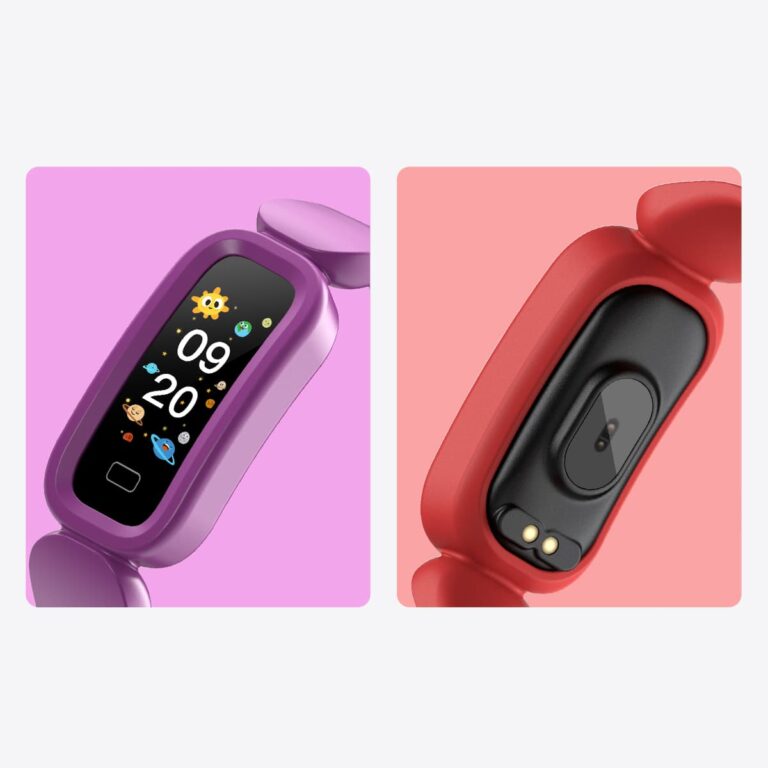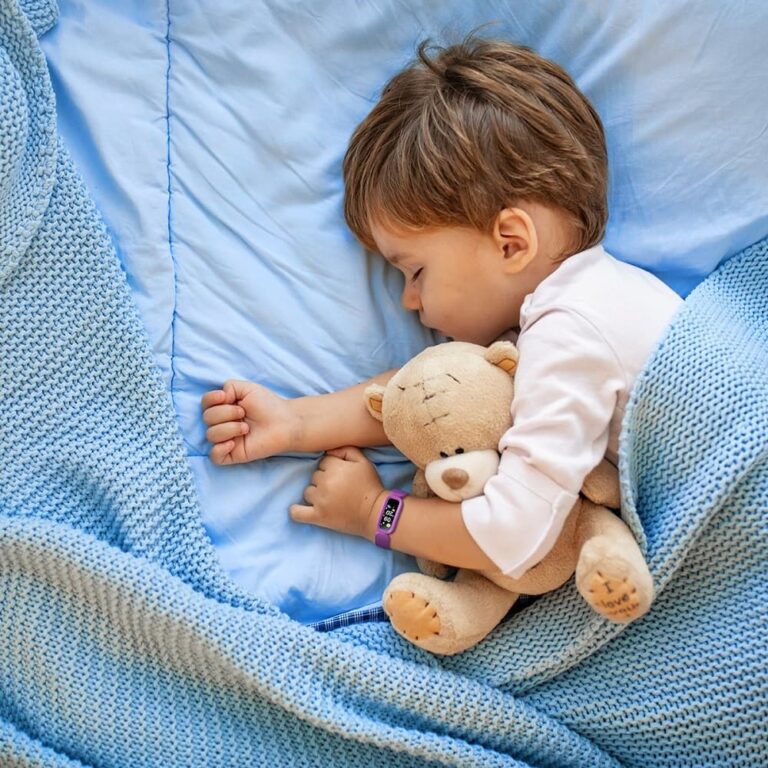 S90 is a smart watch for children, the cute shape is loved by children and parents, 4 child-friendly strap colors, environmentally friendly and harmless materials, lightweight shape, while monitoring the child's body temperature and blood oxygen, with 16 sports modes of monitoring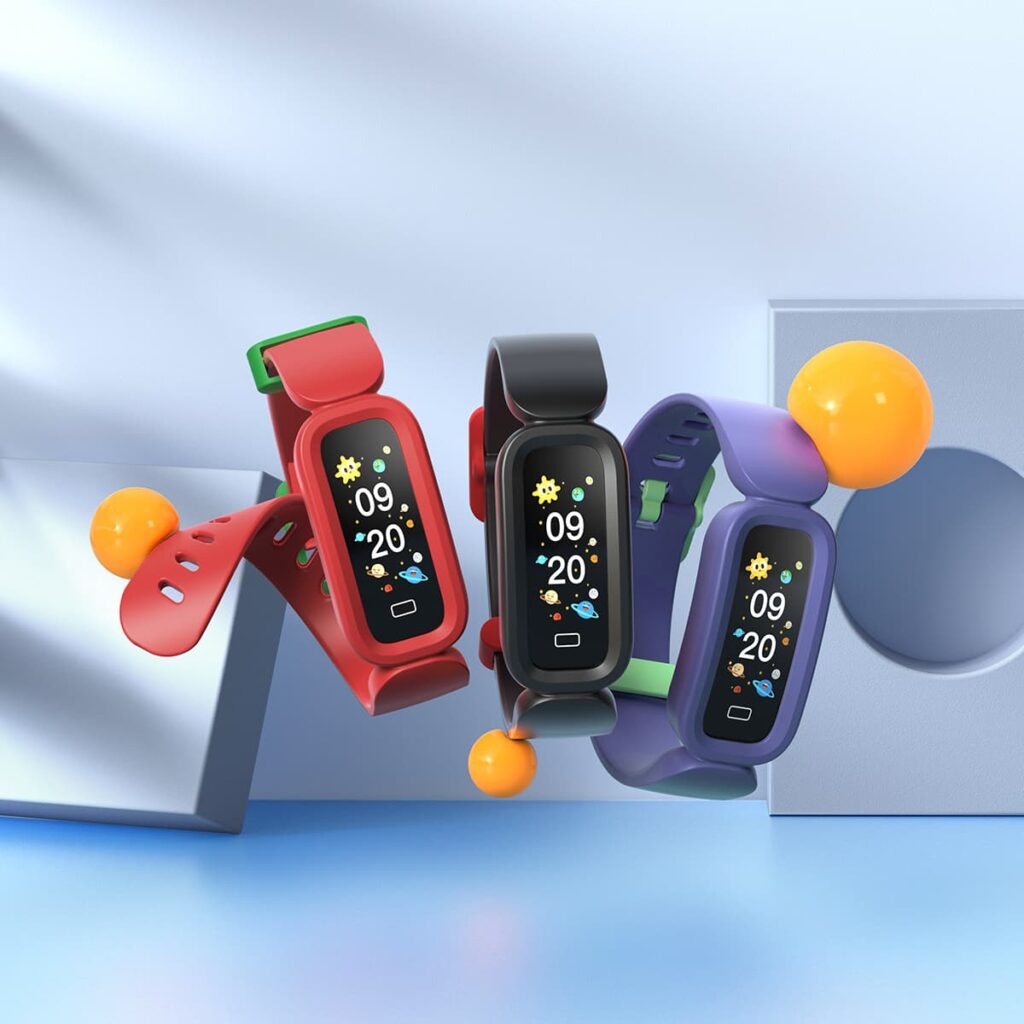 It's a Smartwatch for Kids
Starmax S90 kid's smart fitness watch, support a variety of sports tracking (16 sports modes) and health tracking (heart rate, blood oxygen, body temperature, etc.), turned to children designed for children's fun strap, replaceable, environmentally friendly and skin-friendly, children's favorite.
Starmax S90 children's bracelet 24 hours to monitor the child's basic health indicators: heart rate, blood oxygen, body temperature, and sports indicators: steps, distance, calories. Give your active child a peace of mind and always check these health information from the mobile app.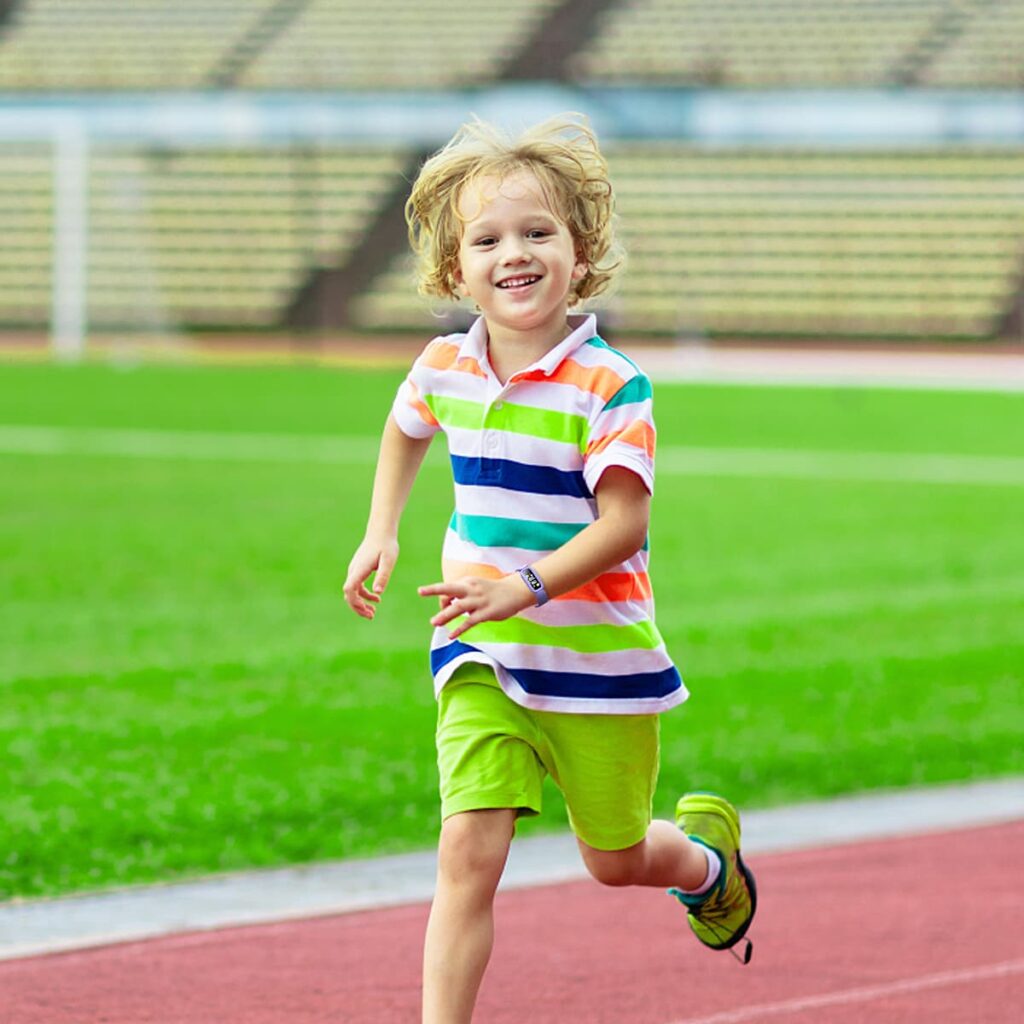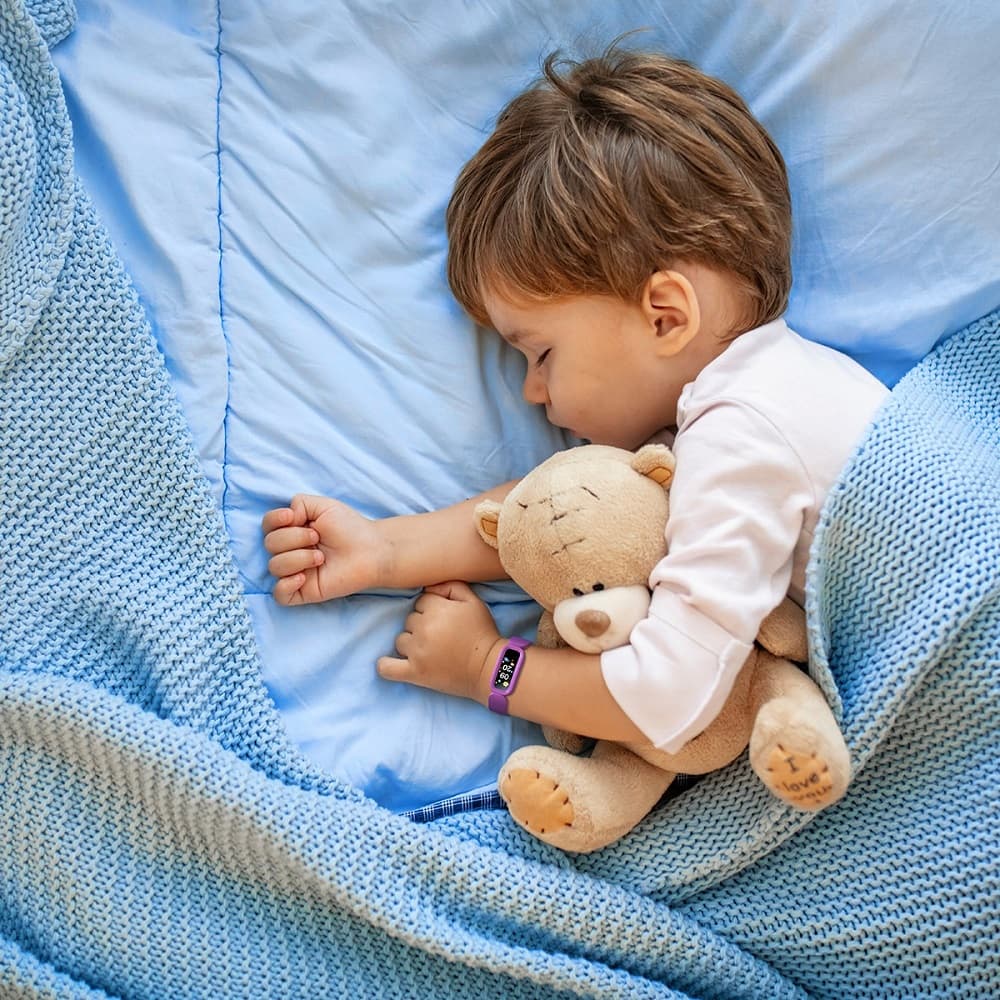 Sleep well? Let's find out
The Starmax S90 kid's smart bracelet monitors your child's sleep quality, including sleep and wake times, deep and light sleep duration, and the data is displayed in detail in the app, which can be viewed at any time to help your child go to school refreshed.
Wear in Rain, Shower & Exercise
Starmax S90 Children's Bracelet, with daily waterproof level, effortlessly resists sweat, splash, shower, light rain, and even shallow pool activities. It's safe for kids to wear while exercising or washing hands.
* Not intended for deep-water swimming, surfing, diving, prolonged water activities, or exposure to seawater.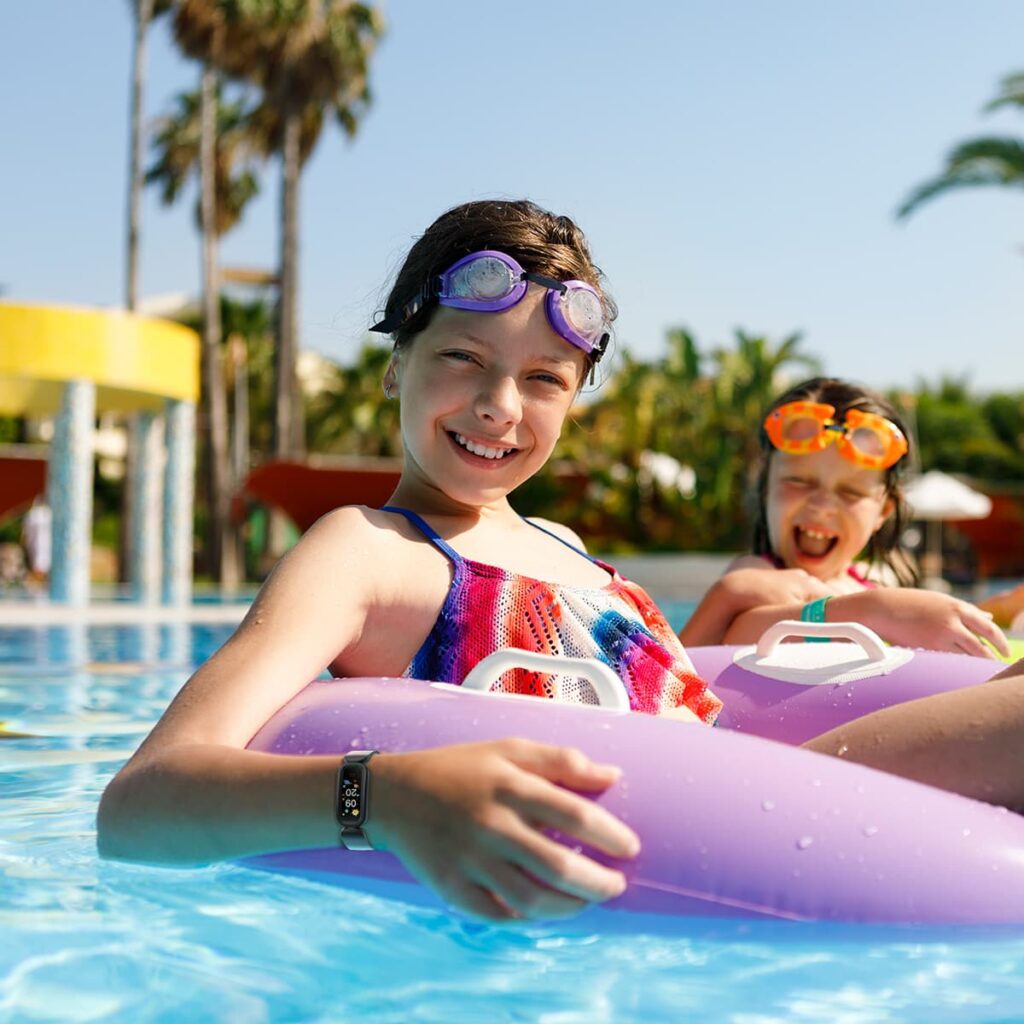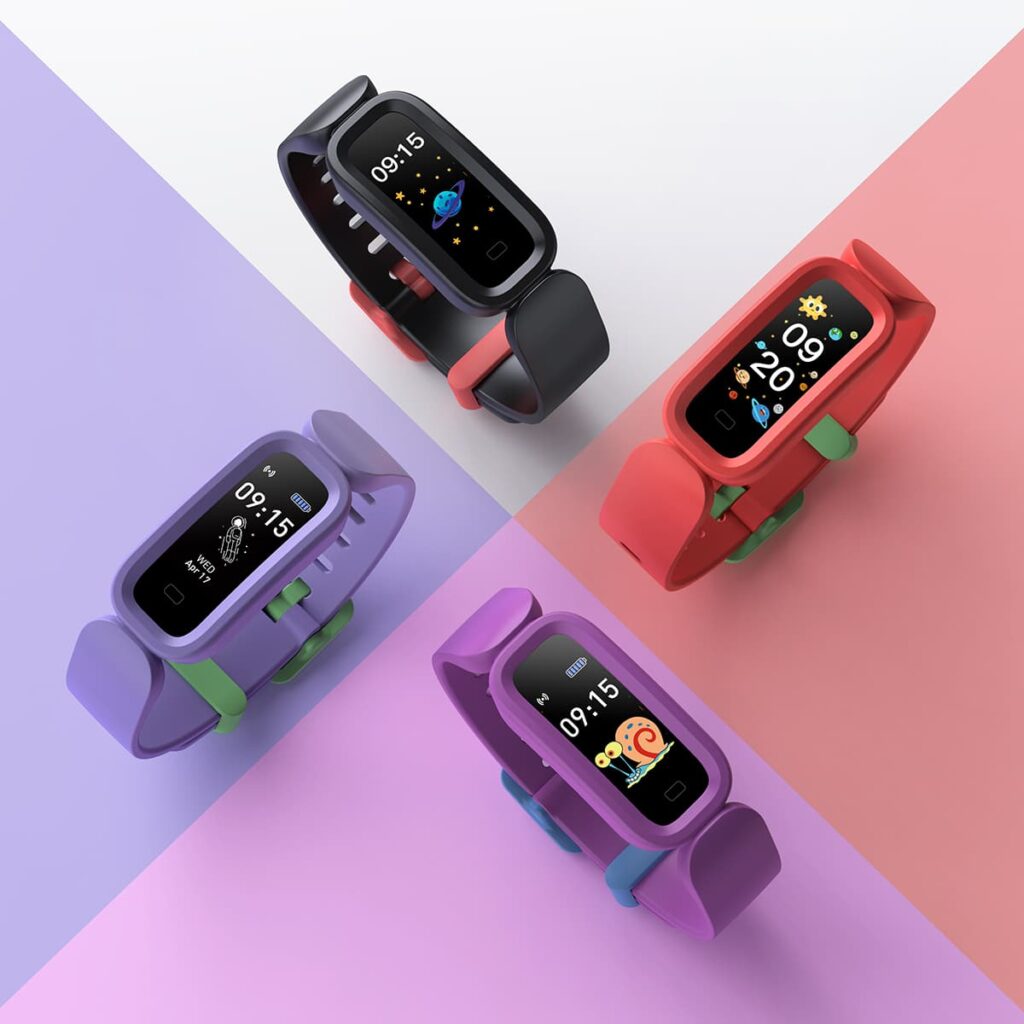 Four strap colors: black, blue, purple, red to choose from, both boys and girls will like (additional straps can be purchased separately)
Support up to 8 languages, suit for selling in your domestic market and also global market. 
Capable of selling online, Amazon, Shopify, Rakuten, Walmart.com and more.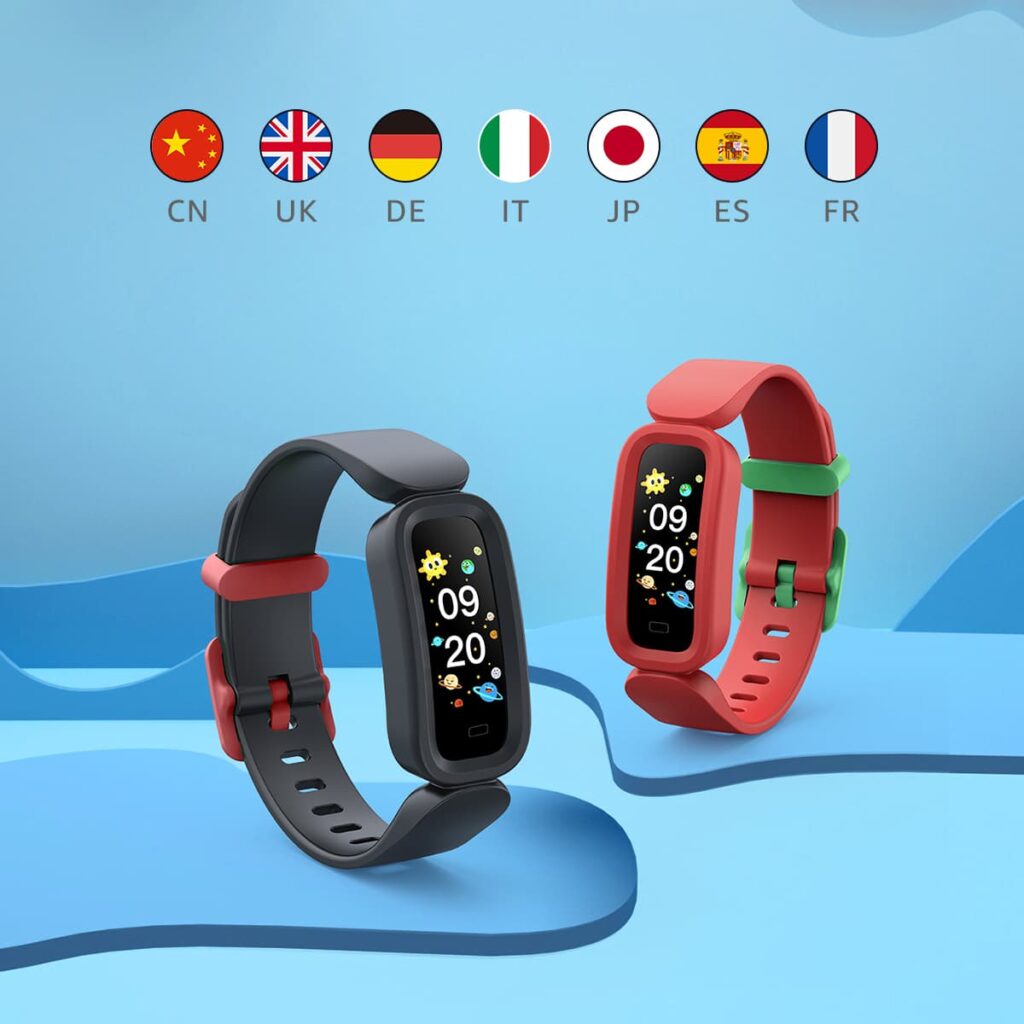 Product Features
Display
 
Size
24mm (0.96-inch)
Resolution
80*160, RGB
Touch Screen
Single-Touch Screen
Type
HD TFT
Materials and Finishes
 
Case
Acrylic
Strap
TPU
Colors
Black, Blue, Purple, Red
Wrist Sizes
Total length 175mm, adjustable range 105-165mm
Health and Wellness
 
Heart Rate
Blood Oxygen
Blood Pressure
Sleep Monitor
Sports and Activity
 
Steps, Calories, Distance
16 Sports Modes
Track GPS Records with Runmefit App
Water Resistant
 
IP68
Built-in Apps
 
Call reminder, Custom Watch face, Sedentary reminder,  Alarm, Timer, Shake to take photos, OTA update, etc.
Connectivity
 
Bluetooth 5.0
Power
 
Battery
Built-in Rechargable 90mAh Li-Polymer
Battery Life
5-8 Days of use, 35 Days of standby
Charging
Magnetic Charging Cable, Fully Charge in about 2 hours
Communication
 
Receive SMS, App notifications via Bluetooth
Multilingual
 
Watch UI
English, Español, Français, Deutsch, Italiano, Русский, Dutch, 中文(简体), 中文(繁體), 日本語
Runmefit App
English, Español, Français, Deutsch, Italiano, Русский, Dutch, 中文(简体), 中文(繁體), 日本語, and more.
Sensors and Specs
 
G-Sensor
SC7A20
Heart Rate
SC7R31
Flash Memory
32MB
System Requirements
Android 5.0,  iOS9.0 and above
Pack and Ship
 
Box size
110*87*24mm
Box Weight
56g
Carton Size
45.2×26.2×49.6cm
Carton Weight
11.4kg
Carton Quantity
200 PCS
Package
Please use the form to let us know details about what you need.

We will reply in 1 day.

After filling out the form, you will be redirected to the catalog download page.
Let's talk directly. Call with our expert sales team to discuss your project. (Meetings take place in English)