Smartwatches are one of the fastest-growing segments in the wearable technology market, with global sales expected to reach $96 billion by 2027. The increasing demand for wearable devices is attributed to changing lifestyles, rising health awareness among consumers, and rapid technological developments.
Australia is now a favorable market for smartwatch sellers. According to a report by Mordor Intelligence, the Australian wearables market is expected to exhibit a compound annual growth rate (CAGR) of 12.9% from 2023 to 2028.
This post will introduce you to the top 12 smartwatch suppliers in Australia for 2023. These are:
Apple
SoundPEATS
Starmax
TOZO
Fitbit
Samsung
Garmin
TicWatch
Kidizoom
Withings
Xiaomi
BIGGERFIVE
Whether you are looking for a partner, a supplier, or a competitor, these brands or companies are worth keeping an eye on.
Apple
Apple is an American multinational tech company that dominates the smartwatch market in Australia with its Apple Watch series. The latest Apple Watch Series 8 not only has longer battery life and more accurate period predictions, but also offers body temperature sensing, car accident detection, fitness tracking, Apple Pay, and more.
SoundPEATS
SoundPEATS, a US-based audio brand, offers a diverse collection of smartwatches. These watches have received high rankings in the Best Smartwatches Sellers on Amazon.com.au, with the SoundPEATS Watch 3 currently ranked #9.
Starmax
Starmax is a leading smartwatch manufacturer established in 2015. With over 8 years of experience making smartwatches, the company is widely recognized for producing high-quality wearables. Not only are they ISO9001 certified, but they have also passed the BSCI social responsibility audit, ensuring the ethical production of their smartwatches. Starmax's products are sold in more than 50 countries around the world, and have established partnerships with many international retailers and buyers.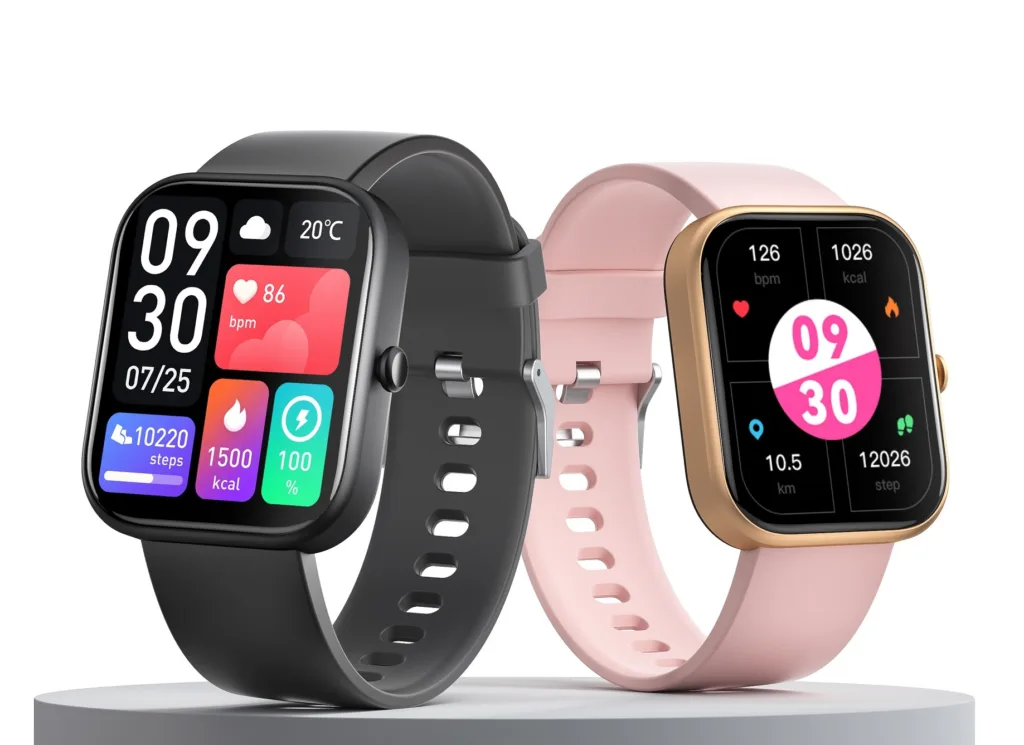 The GTS5 smart watch is Starmax's first smartwatch equipped with the original Runmefit OS. In addition to Bluetooth calls and one-key SOS call functions, it has 100+ sports modes, notifications, and event reminders. The one-key measurement function tracks four major indicators: heart rate, blood pressure, blood oxygen, and stress. With its large 2.0-inch screen, the GTS5 offers a highly immersive and user-friendly experience.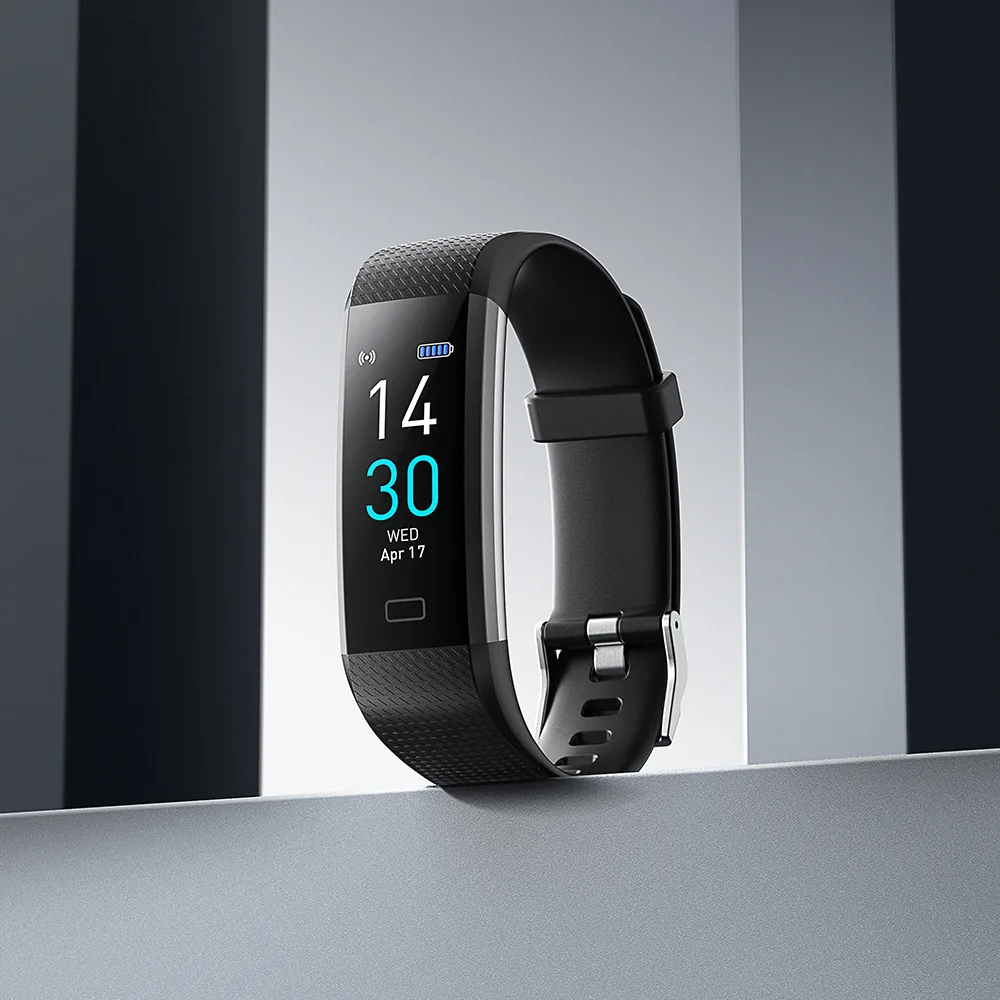 The S5 Fitness Tracker is a top-selling model from Starmax. Its impressive features include motion tracking, 16+ sports modes, heart rate, blood oxygen, blood pressure, body temperature, sleep monitoring, SMS, and App notifications via Bluetooth. With a long battery life of up to 8 days of use, it is perfect for fitness enthusiasts who want to stay on top of their daily activities.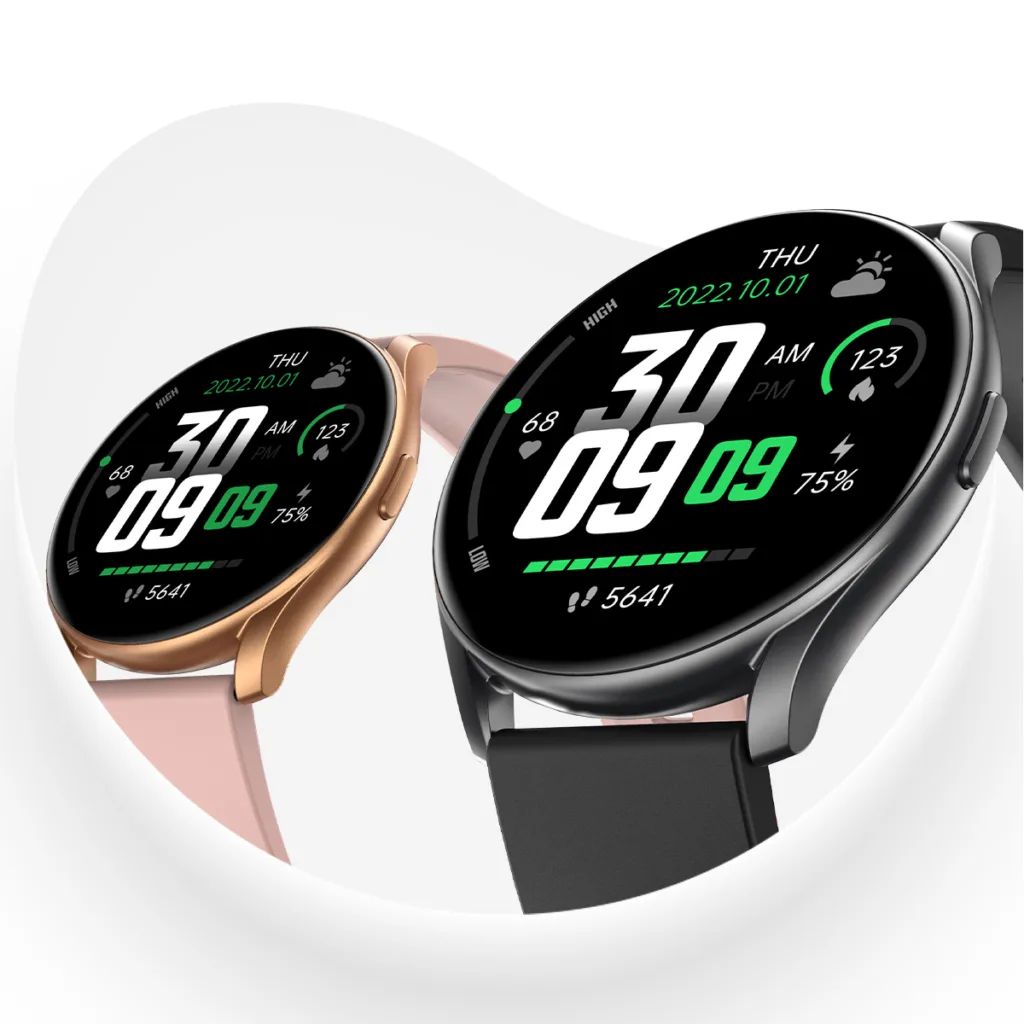 The GTR 1, Starmax's flagship smartwatch, uses a sleek round display with over 100 watch faces, making it highly customizable to match various styles. In addition, it also provides 100 sports modes, heart rate and blood oxygen monitoring, and other health and fitness monitoring functions.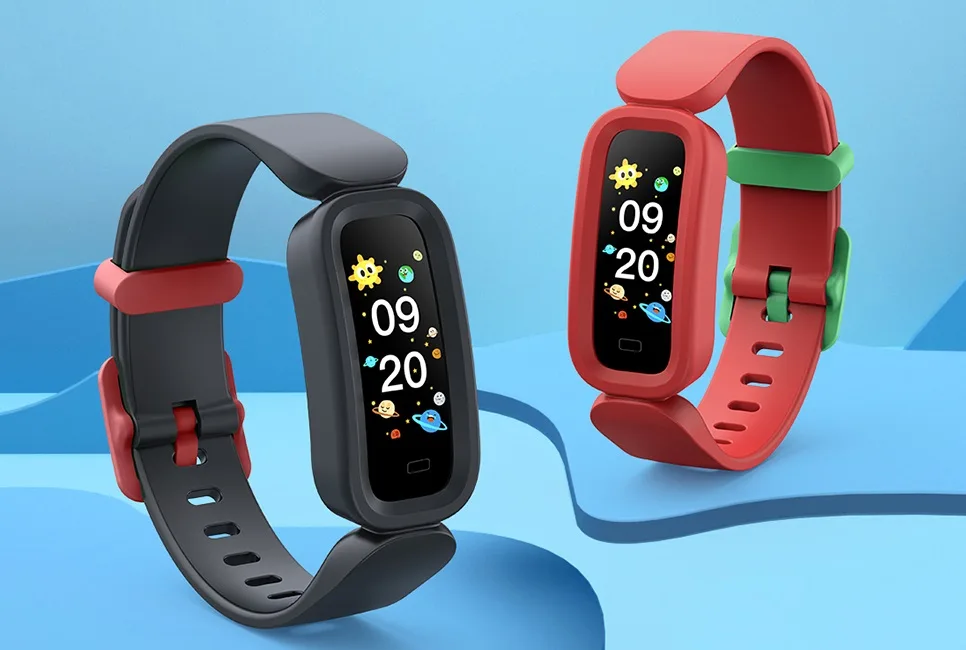 The S90 Kids Smart Watch is designed for children, with attractive strap colors and environmentally friendly and harmless materials. In addition, it features health monitoring functions, such as body temperature, heart rate, blood oxygen, and sleep tracking, along with 16 sports modes.
In addition to its impressive collection of smartwatches, Starmax also offers OEM/ODM services, allowing customers to customize products according to their specific needs. With professional one-stop customization services, customers can create unique and innovative smartwatches to stand out in the crowded market.
Overall, Starmax is a leading smartwatch brand that offers a wide range of high-quality wearables. Its extensive experience in R&D, design, and manufacturing, combined with its flexible customization options, makes it an ideal partner for businesses looking to create unique and innovative smartwatches.
TOZO
TOZO, a generic smart watch company, provides affordable, high-quality smartwatches compatible with Android and iOS. With features like touch screens, Bluetooth calling, music play, camera remote control, and notifications, TOZO also has a waterproof rating of IP68 which means it can withstand water immersion up to 1.5 meters for 30 minutes.
Fitbit
Fitbit, acquired by Google, is an American smartwatch brand specializing in fitness-focused smartwatches. Its smartwatches sync with the Fitbit app and offer insights into health and wellness. The Fitbit Sense 2 and Fitbit Versa 3 are popular models with GPS, voice assistant integration, heart rate tracking, and long battery life.
Samsung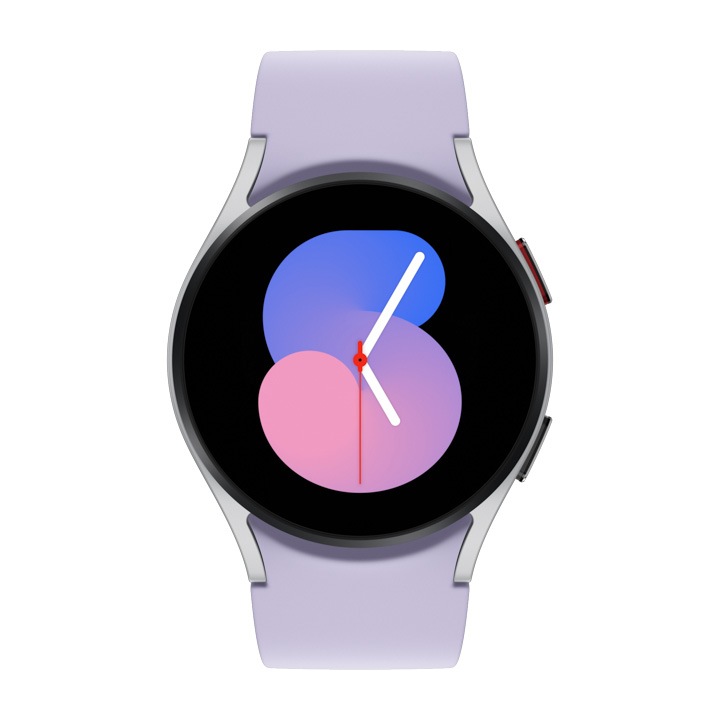 Samsung, South Korea's largest multinational company, captures a significant portion of Australia's smartwatch market. Its Galaxy Watch line runs its own Tizen OS or Google's Wear OS. The popular Galaxy Watch5 and Galaxy Watch4 Classic feature a rotating bezel, blood pressure monitoring, ECG, and SpO2 sensors.
Garmin
Garmin, a Swiss tech company, is a leader in GPS technology and offers smartwatches for outdoor enthusiasts and athletes. The Garmin Venu 2 and Garmin Lily are stylish and functional models with advanced sports modes, health metrics, music storage, and more.
TicWatch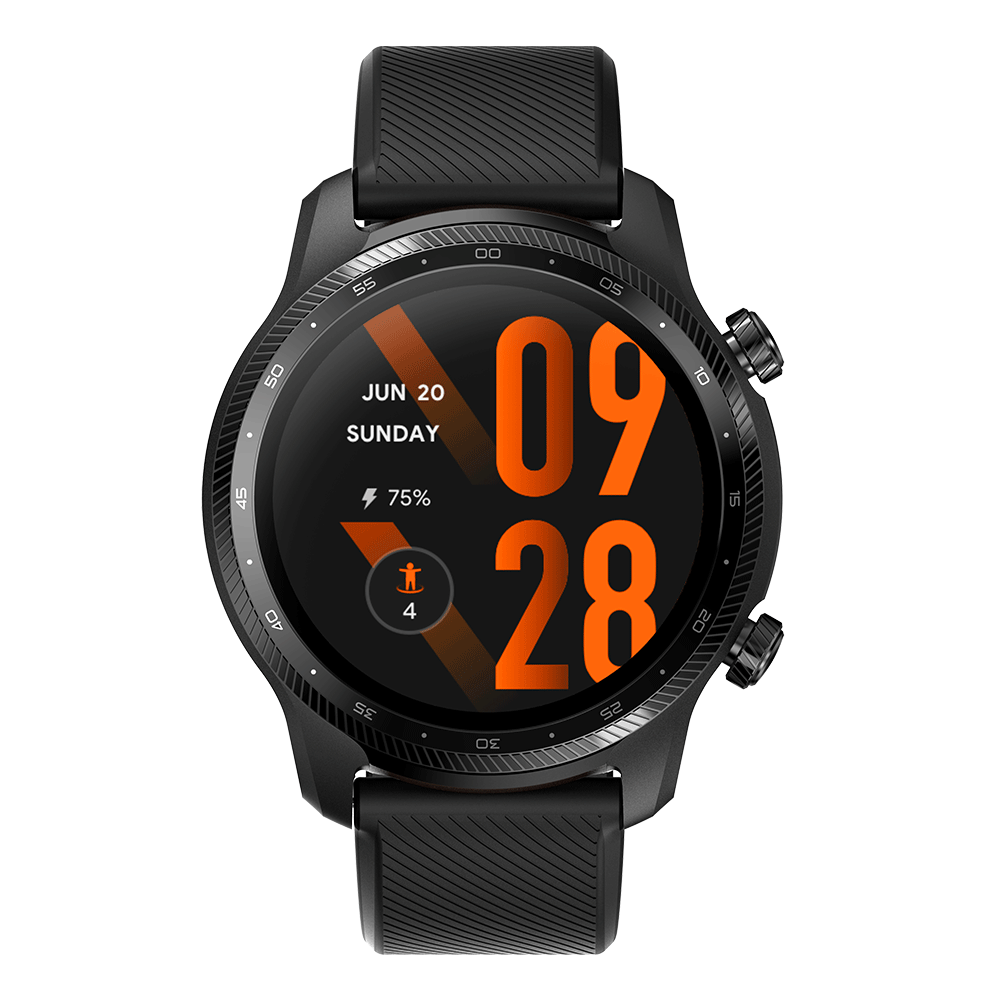 TicWatch, a Chinese smartwatch supplier, is a subsidiary of Mobvoi Corporation. It offers smartwatches powered by Google's Wear OS or its TicWear OS. The TicWatch Pro 3 Ultra and TicWatch E3 are powerful models with a Snapdragon chipset, SpO2 monitoring, heart rate tracking, and other advanced features.
Kidizoom
Kidizoom, a popular brand from VTech, specializes in smartwatches for kids aged 4 to 12 years old. Their smartwatches have dual cameras for photos and videos, a light that can be used as a flash or a flashlight, a microphone, a speaker, a motion sensor, and more.
Withings
Withings, a French consumer electronics company, specializes in smart health devices, including smartwatches. Their smartwatches offer a range of features such as heart rate monitoring, blood oxygen level measurement, sleep tracking, activity tracking, notifications, and more. The best-selling model – Withings ScanWatch, can detect sleep apnea and irregular heart rhythm, among other advanced capabilities.
Xiaomi
Xiaomi, a Chinese company, is a famous brand in the smartwatch market with its Mi Watch series. The Mi Watch runs on Google's Wear OS or its MIUI platform. Mi Watch Revolve Active and Mi Watch Lite are affordable models offering SpO2 monitoring, heart rate tracking, GPS, and more features.
BIGGERFIVE
BIGGERFIVE, a smart watch brand, focuses on smartwatches for children aged 5-16. Their smartwatches have an LCD display with touch buttons, an activity tracker, a sleep tracker, an alarm clock, a stopwatch, a timer, and more. They also have silent reminders that can vibrate to alert kids of important events or tasks.
Conclusion
In conclusion, the Australian smartwatch market is a rapidly growing industry with a wealth of opportunities for businesses to succeed. However, knowing yourself and your competitors is vital when developing your smartwatch business in Australia.
By exploring this top 12 list of smartwatch suppliers in Australia, you'll not only find potential partners to expand your business, but also gain insight into your competitors and better position yourself in the market. Remember that business success comes from being proactive and informed. You can use your information to make strategic decisions for future growth.
If you want to get more information about smart watches or ODM/OEM services, you can directly contact Starmax's sales team through the form below.