Starmax has recently launched a new model of its self-developed smartwatch – GTS4. Fortunately, I got one sample and conducted a 4-week hands-on trial and testing. So let me take you to see the specific performance of GTS4 one by one!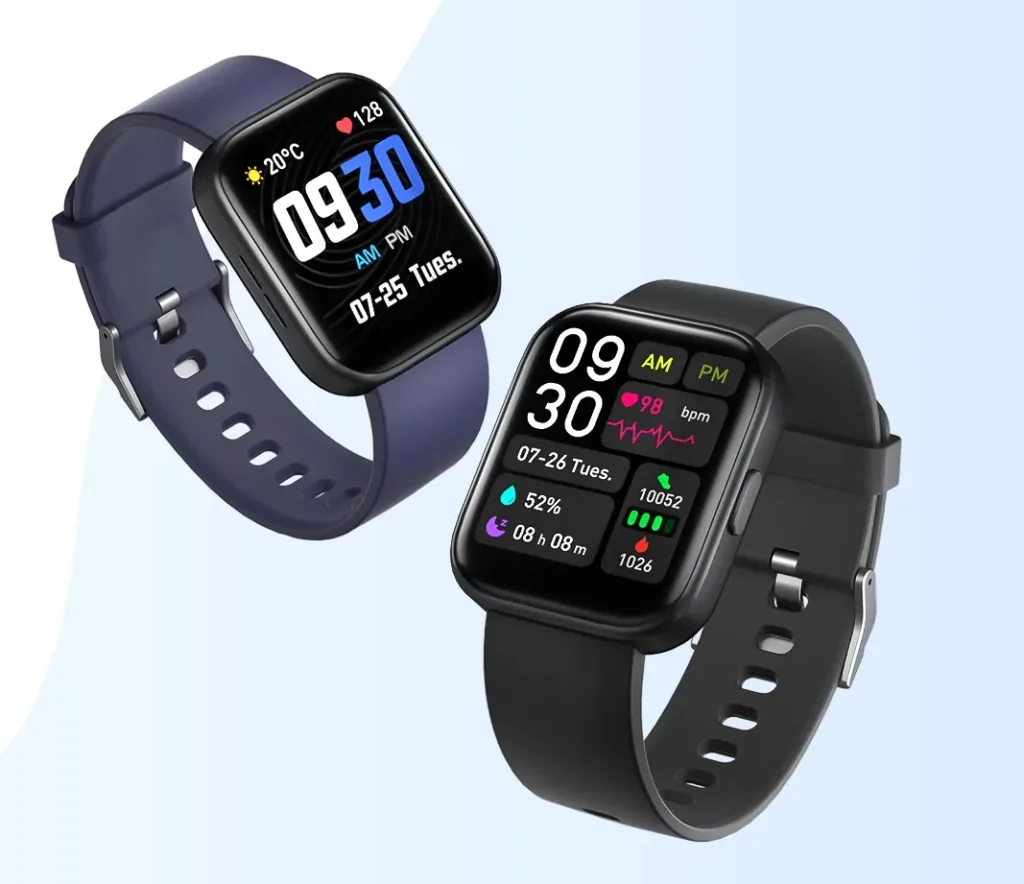 GTS4 Basic Parameters
Let's start with the basic specifications of Starmax GTS4: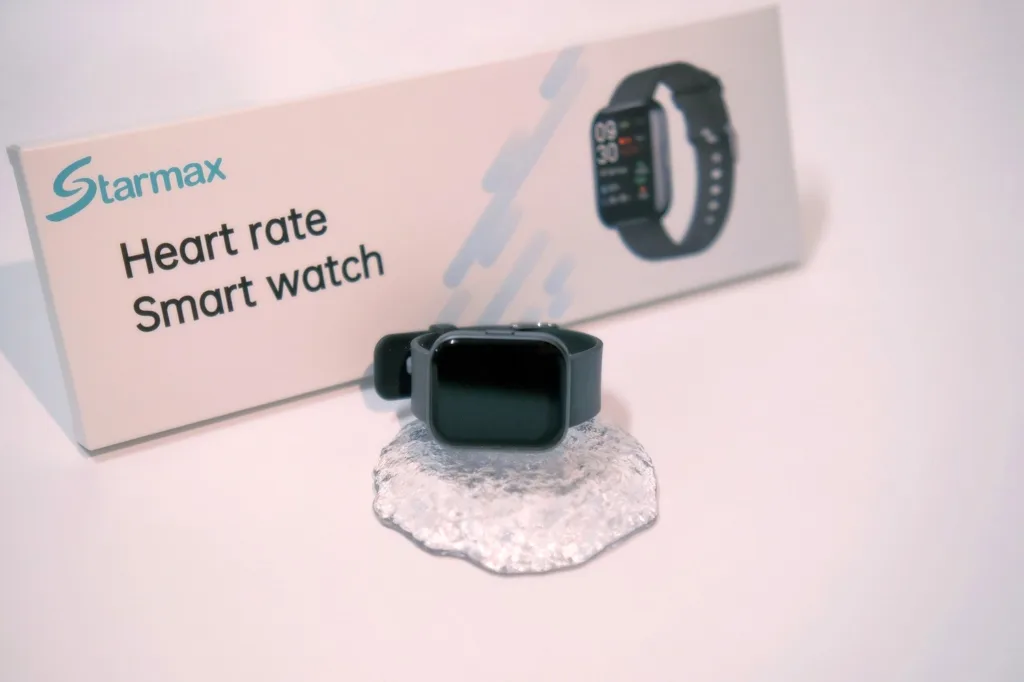 Display: 240*280, RGB, HD color full-touch TFT Screen
Screen size: 43mm (1.69-inch)
Case: zinc alloy and aluminum alloy
Battery: 350mAh lithium polymer battery
Battery life: up to 13 days with regular use, 45 days of standby
Connectivity: Bluetooth 5.2
Overall Design
With a sleek & modern design, GTS4 continues the same clean and simple style as prior models. But this time, the watch case features a sturdy zinc alloy and aluminum alloy combination, so I can have an even better touch and wear experience.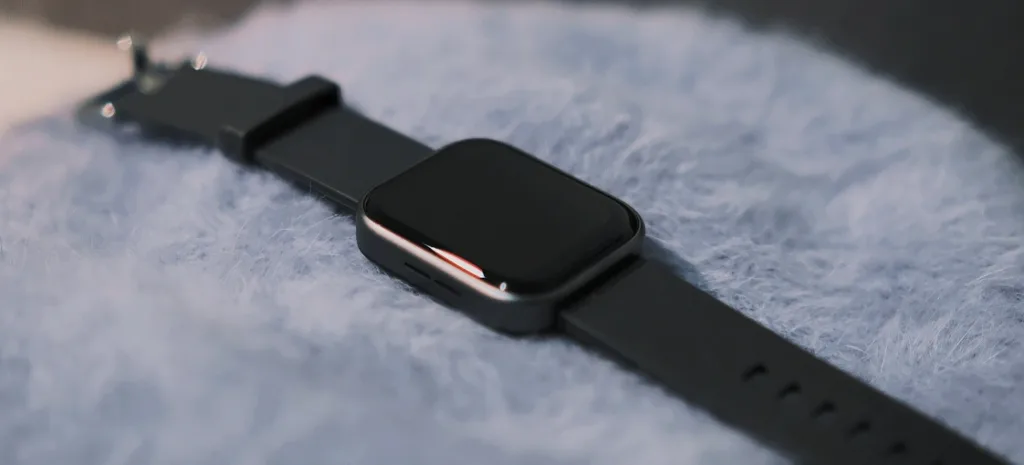 Display
GTS4 offers a large, 1.69-inch square HD TFT display, perfect for staying stylishly up-to-date! This full-touch color screen is silky-touch and responsive. It has two convenient activation options – press the side button or raises my wrist. But it takes 2-4 seconds to wait for the screen to turn on after raising my wrist. It may take some time to get used to it.
UI Design
The UI design features minimal elements in an easy-to-navigate hierarchy so I can quickly get my day rolling. Plus, I can change or customize my favorite watch face on the "Runmefit" APP. The "Favorites" feature on GTS4 also helps to customize different widgets according to my liking, ensuring that all priority functions can be accessed with just one swipe!
Watch Strap
This custom-made watch strap is made of top-quality silicone and boasts a versatile 253mm length. With plentiful adjustment holes, you can tailor it to suit wrists between 120 – 200 mm in size comfortably. You must know that a snug wrist fit can help you get more accurate health monitoring data.
Bluetooth 5.2 Protocol
Starmax GTS4 isn't just a pretty face. It is also packed full of innovative features. The most impressive upgrade must be the updated Bluetooth chip that utilizes the 5.2 protocol, providing fast pairing, strong connection, and interference-proof signal strength. This affords up to 13 meters transmission distance in open areas and 10 meters when there's an obstruction!
With the support of such a powerful Bluetooth chip, we can realize these functions on GTS4:
Bluetooth Calling
Smartphone Notifications
Music Control
Let me talk about my most commonly used Bluetooth calling feature first.
Bluetooth Calling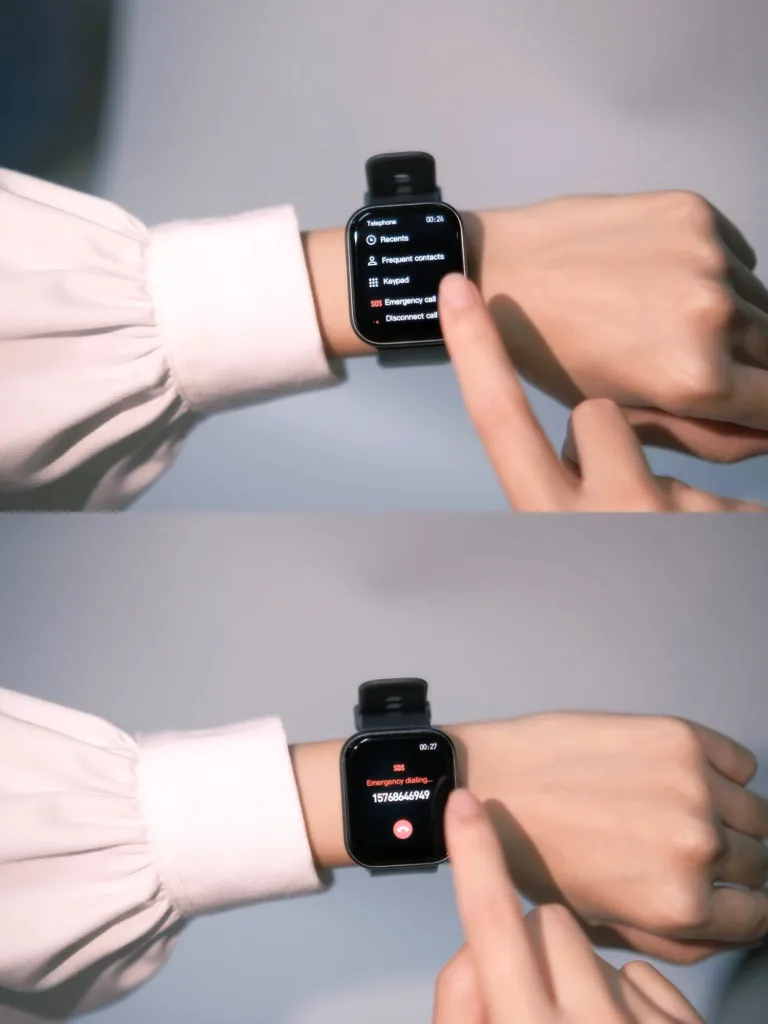 With Starmax GTS4, I can stay connected anytime and anywhere. I can make or reject calls on the watch, control my music, and receive smartphone notifications! However, to take full advantage of GTS4, you must locate and switch on the Bluetooth calling option inside the GTS4 calling setting.
Once you have set up emergency contacts on the "Runmefit" APP, all their information is accessible from the watch. I can answer incoming calls or dial any number directly from my wrist. Even if I can't access my phone, I can easily handle urgent matters.
In short, GTS4 offers you a hassle-free experience that simplifies your reaction time to urgent matters, so you will never miss a beat. Please remember, though, that if you're looking to take full advantage of Bluetooth calling, you must stay within the active Bluetooth range! Therefore, GTS4 cannot be used as a mobile watch alone.
Smartphone Notifications
I am used to turning my phone into silent mode at work, so I can't check my messages and subscriptions promptly. However, I can always stay updated since the GTS4 supports receiving notifications like text and app alerts via Bluetooth.
This feature will notify you with a gentle vibration when something needs your attention. So you will get all important messages and calls during your busy workday!
The GTS4 may not be as powerful as a smartphone, but it does an excellent sidekick when phones are off-limits at work.
Music Control
Using the GTS4's music control function, you'll have complete control over the smartphone's music. You can play and pause, skip tracks, or go back to the previous song with just one touch. Equipped with a built-in speaker, it also allows playing music on your wrist, and you can easily adjust the volume on GTS4.
If other devices have paired with your mobile simultaneously (like wireless earbuds), pick one best for the occasion on the smartphone Bluetooth setting. Ensure only one device is tuned in at any time, as multitasking isn't allowed here.
Healthcare and Wellness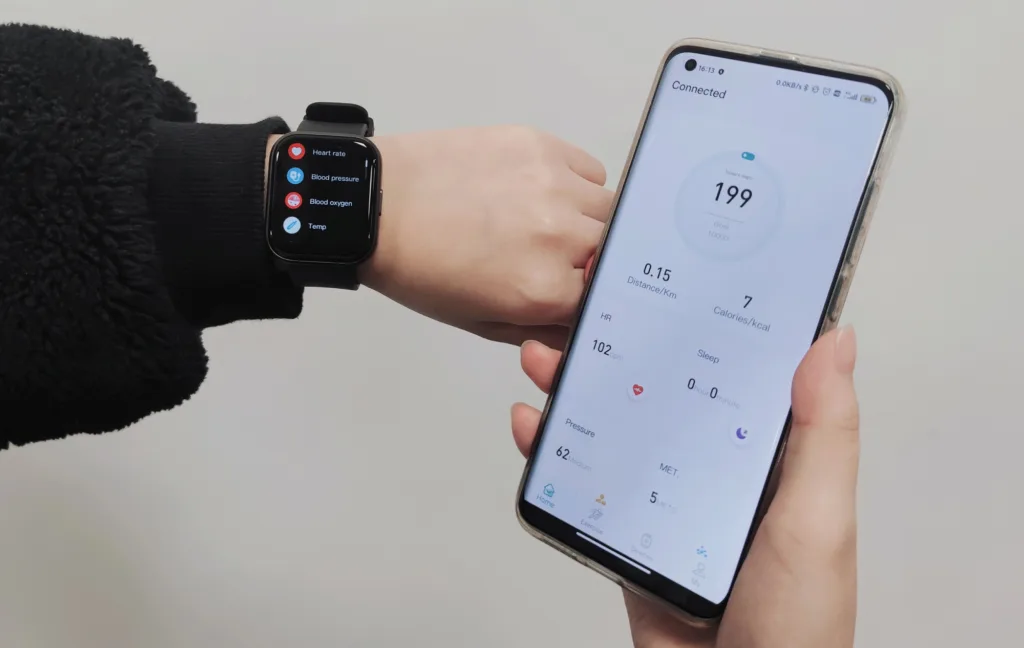 With the increasing pressure of study, work and aging, I've slowly been slipping into a less-than-ideal state. This is more like a sub-health state. You will noticeably feel tired and sleepy or even get body aches, insomnia, etc. It may lead to memory loss or slower responses if things go on like this.
It is easy to lag if you only rely on your senses to grasp your health status. During my 4-week trial period, GTS4 helped me emphasize the health indicators I care about most. In addition, it tracks my overall physical performance simply and professionally.
The health monitoring features include:
Heart Rates
Blood Pressure
SpO2
Stress Monitoring
Body Temperature
Sleep Monitoring
METs
Breath Training
Below are sections on sensors and breathing exercises.
Sensors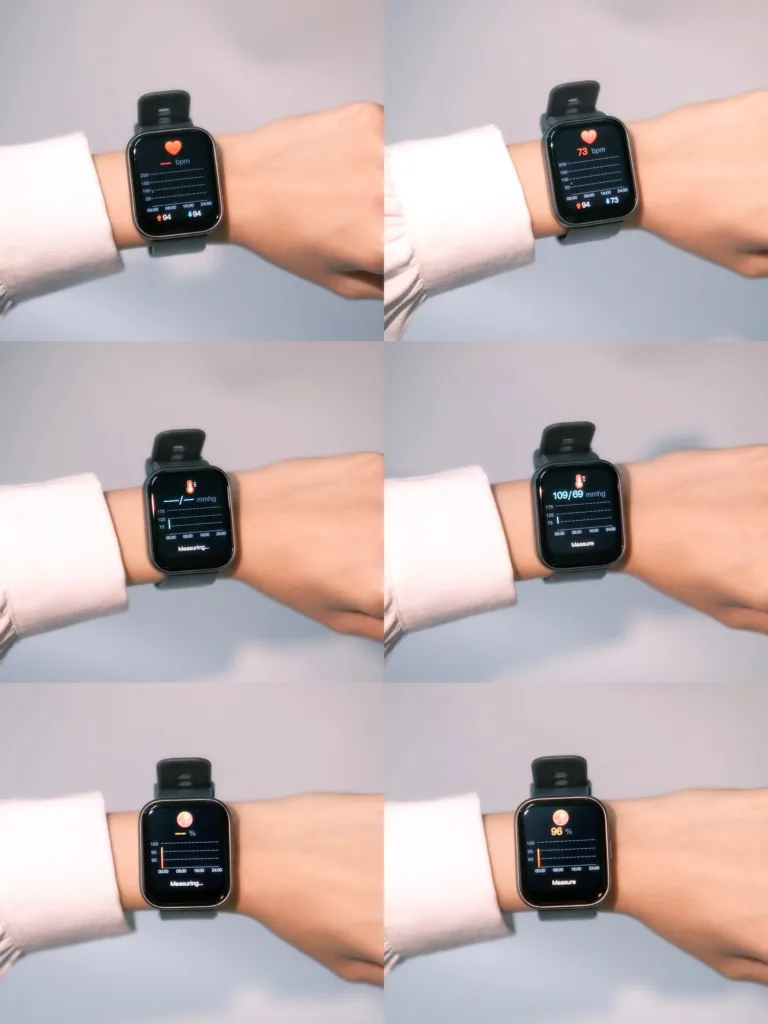 Equipped with professional sensors, like Heart Rate Sensor & G-Sensor, it provides more accurate readings. As a result, it gives insight beyond what you would feel, allowing for better understanding and control over your health status.
Test and Results
At the beginning of the trial, I used GTS4 and a fingertip pulse oximeter to do 20 sets of heart rate and SpO2 accuracy measurements. Results showed that GTS4 took 10 – 15 seconds to take a measure. The data value errors are always within 3 – 5, and this is a reliable reading compared to a standard fingertip pulse oximeter.
Automatically Update
Health data is automatically collected every 15 minutes. Each health feature is displayed in different graphics and at different time intervals. In addition, you can track your recent health stats on the "Runmefit" App to get more detailed information about your body.
Breathing Training

In addition, GTS4 also provides typical health monitoring functions such as body temperature detection, stress monitoring, and sleep monitoring. But one of my favorites is breathing training, especially since work involves spending a lot of time in front of the computer. Unfortunately, this can cause low back pain, brain swelling, and a stiff neck.
Here I set a sedentary reminder and use it with breathing training. It can help me achieve a better relaxing and soothing effect. The breathing training program of GTS4 is 7 sets of inhaling/exhaling in one minute. Such a scientifically guided breathing exercise can help you relax, regulate your heart rate, and rest your tired eyes.
Sports Track
Before using these sports tracking functions, to obtain more accurate data, I filled in my height, weight, age, and gender in the profile of the "Runmefit" APP.
Basic All-Day Activities
The GTS4 provides basic all-day activity measurements: steps, calories, and distance. I also set a goal of 10,000 steps per day on the "Runmefit" app.
Calories are calculated based on height, weight, gender, and age in your profile, and different information will result in various health data displays. Therefore, filling in the basic profile is essential if you want more accurate data.
100 Sports Modes
| | | | |
| --- | --- | --- | --- |
| Indoor Running | Outdoor Running | Indoor Cycling | Outdoor Cycling |
| Badminton | Tennis | Basketball | Football/Soccer |
| Hiking | Yoga | Strength Training | Climbing |
| Leg Training | Boxing | Core Training | and more… |
GTS4 has 100 built-in sports modes. While I have yet to use all the sports modes, it pays to be prepared. If you're a fitness fan, this sports mode interface can make all your workouts more accessible and faster.
You can swipe left to quickly call up the music control panel during any activity without breaking your stride. In addition, all sports modes can record real-time heart rate and calorie data.
Taking the outdoor running and walking modes as an example, GTS4 helps track the following 6 data items in real time:
Heart rates
Calories
Distance
Steps
Pace
Cadence
What's displayed at the end matches exactly how it was during a workout. However, no matter how hard you work, everything will be recorded if you finish in at least five minutes.
Movement Track
Though GTS4 does not have a GPS tracker, you can still track your movements via the "Runmefit" APP. I'm not very athletic, and I'm not so obsessed with outdoor running, walking, or cycling, so it's not a problem for me.
Will Starmax add GPS trackers in future models? Let's wait and see! Then, of course, you can contact the Starmax team directly to get updated product news or further customized information.
Battery Life
The GTS4 has a built-in rechargeable 350mAh lithium-polymer battery. After 2.5 hours of complete charging, the battery life can last up to 13 days, and the standby time can reach 45 days. If you need to keep connected with the smartphone Bluetooth, a full charge can last about 7 days.
It comes with a customized magnetic charger and is convenient to use, place and charge. In addition, the USB port is designed to realize various charging methods, making the charger easy to work with a laptop, power bank, socket, or USB charging stand. Through these methods, I can charge GTS4 anytime and anywhere without restrictions.
Conclusion
All in all, GTS4 is a basic model perfect for the general public. If you want a functional and user-friendly smartwatch experience, whether you're tech-savvy or digital newbies, it has got your needs covered.
After reading this review, if you still want more details, you can browse the Starmax GTS4 details page or contact the Starmax team directly.
Starmax Technology is always here to answer your questions!