At the beginning of 2023, Starmax Technology took another big step forward and launched its latest smart watch model, GTS5. I'm so glad I finally got my hands on it in March, and it did not disappoint. Boasting a revamped user interface and a range of innovative functions, the interactive experience left a lasting impression on me.
Throughout my 4-week hands-on review, I delved into the innovative features the Starmax team has packed into the GTS5 smartwatch. But before we dive into the details, let's quickly overview the basic specifications of this new smartwatch: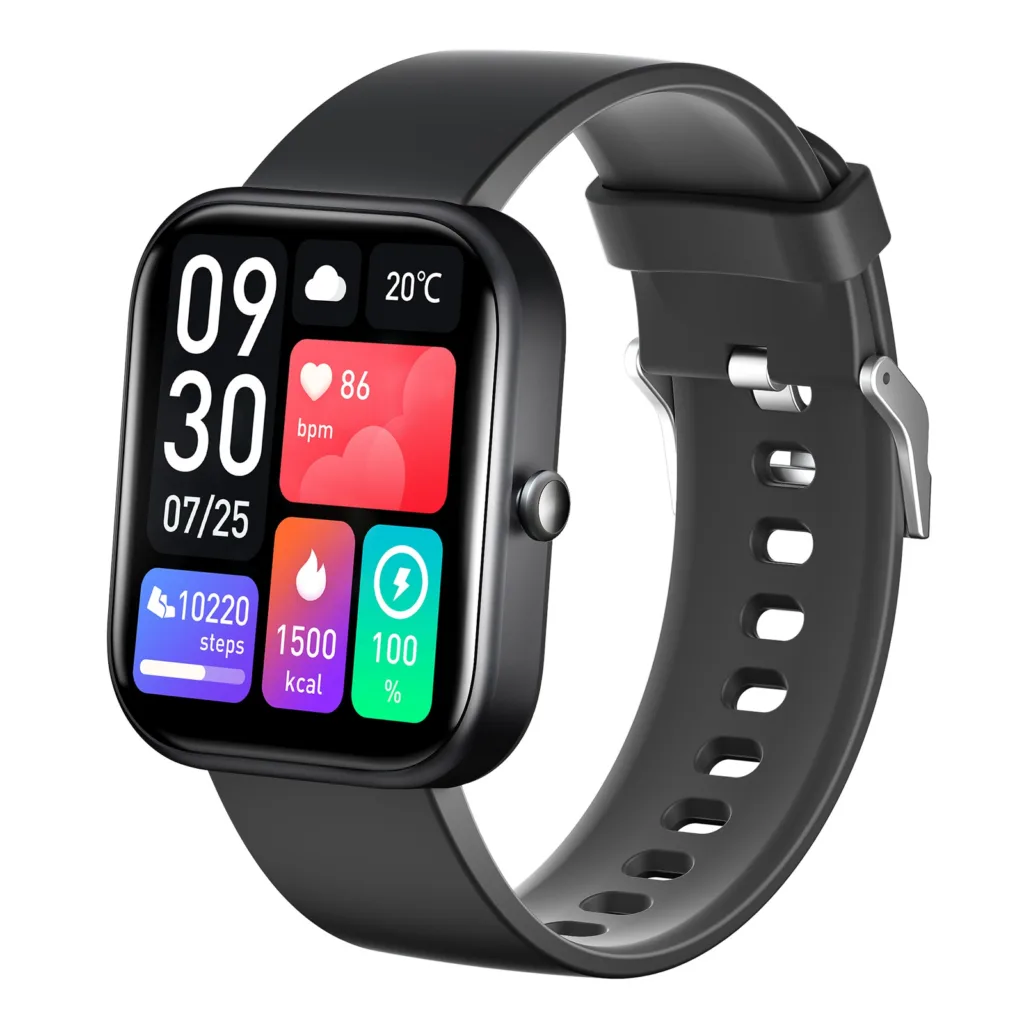 Display: 240*282, RGB, HD color full-touch TFT Screen
Screen size: 2.0-inch
Case: zinc alloy middle frame and PC bottom shell
Side Button: round aluminum alloy side button
Battery: 350mAh lithium polymer battery
Battery life: up to 10 days with regular use, 60 days of standby
Connectivity: Bluetooth 5.2
First Glance Overview
The Starmax GTS5 smartwatch boasts a sleek and streamlined design, making it a trendy and fashion-forward accessory for my everyday life, with a focus on style and comfort.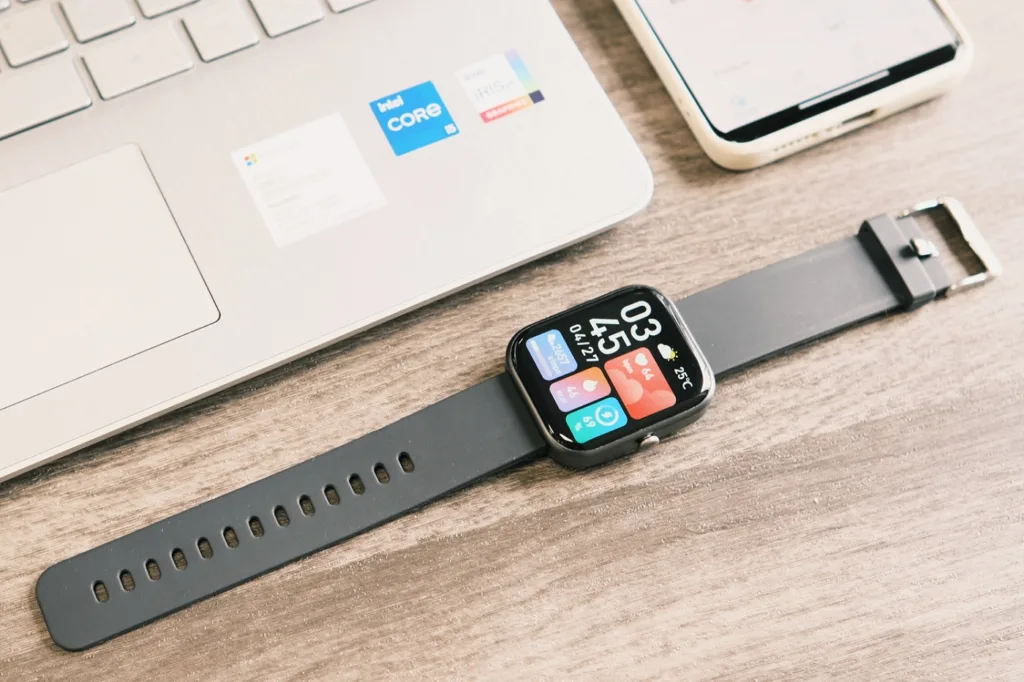 New Appearance
The new appearance of the GTS5 smart watch has been optimized to enhance both style and comfort. Its zinc alloy frame, combined with a stepped wave design bottom shell, ensures a comfortable fit for extended wear. Furthermore, unlike the previous GTS4 smart watch model, the Starmax GTS5 smartwatch uses a round aluminum alloy side button. This harmonious combination of square and circle elements is very much in line with my personal preference.
Bigger Display
One of the notable upgrades to the GTS5 smartwatch is its larger display, the largest in the Starmax smartwatch range at 2.0 inches. The narrow bezel full-screen display, covered by 3D curved glass, offers brighter colors and a smoother touch experience. In addition, a larger screen allows more content to be displayed intuitively, providing an excellent viewing experience.
The GTS5 smart watch supports custom watch faces via the Runmefit app, allowing me to showcase my favorite images on the big screen, adding a touch of personality to my wrist.
Comfortable Watch Strap
Starmax GTS5 smart watch features a premium silicone strap with a generous total length of 253mm, equipped with ample adjustment holes to fit a wide range of wrist sizes from 120-200mm. With my wrist size of around 130mm, the wristband is very comfortable to wear. You must know that an adequately adjusted strap is crucial for obtaining accurate health monitoring data.
Enhanced User Interface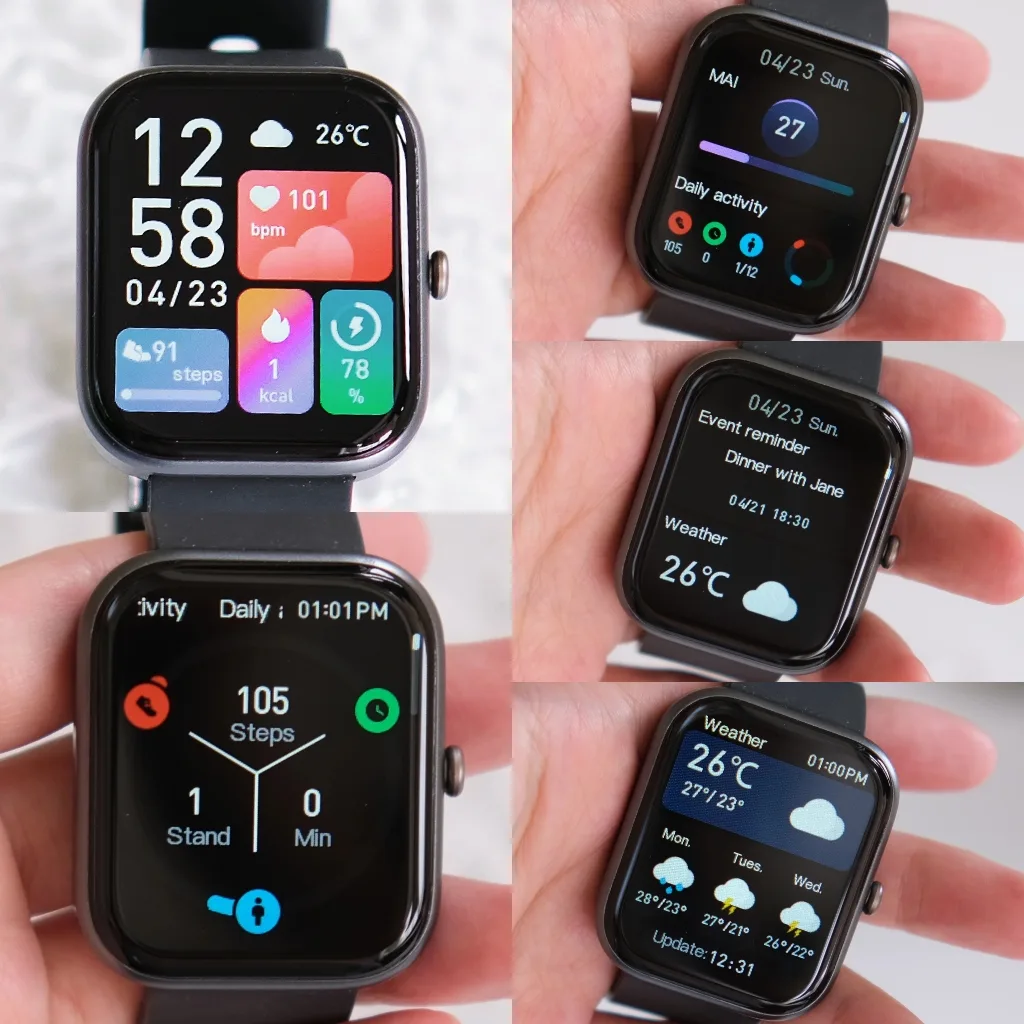 The new Runmefit OS has a dynamic and feature-rich user interface, offering more flexible and user-friendly operations. With the addition of a menu view, I now have the freedom to choose how I access functions. Personally, I prefer the list view as it presents information in a more organized manner, allowing for easy navigation and quick access to desired functions.
Swipe left from the home screen to enter the function card display page, where I can easily set my favorite functions for quick access. Swiping right, on the other hand, brings up the total stats for Today's Activity, showing details like steps, standing time, high-intensity activity, and personal activity goals in an easy-to-read format.
The improved user interface of the Runmefit OS enhances the overall user experience, making it more intuitive and efficient to interact with the GTS5 smartwatch. Furthermore, easy access to information ultimately elevates the usability and convenience of the GTS5 smart watch, enhancing my overall experience with the device.
Healthcare and Wellness
Recently, smartwatch brands have been incorporating a wide range of health monitoring features, catering to the growing focus on well-being among users. The GTS5 smartwatch from Starmax is no exception, as it has upgraded its sensors and algorithms to provide more accurate health data. The health monitoring functions of the GTS5 smart watch are listed below:
Daily Activity
Sports Tracking
One-tap Measurement
Heart Rate
Blood Oxygen
Blood Pressure
Stress
Sleep Monitoring
MET
MAI
…
In this section, let me introduce the one-tap measurement feature with strong practicability and comprehensive data display.
One-Tap Measurement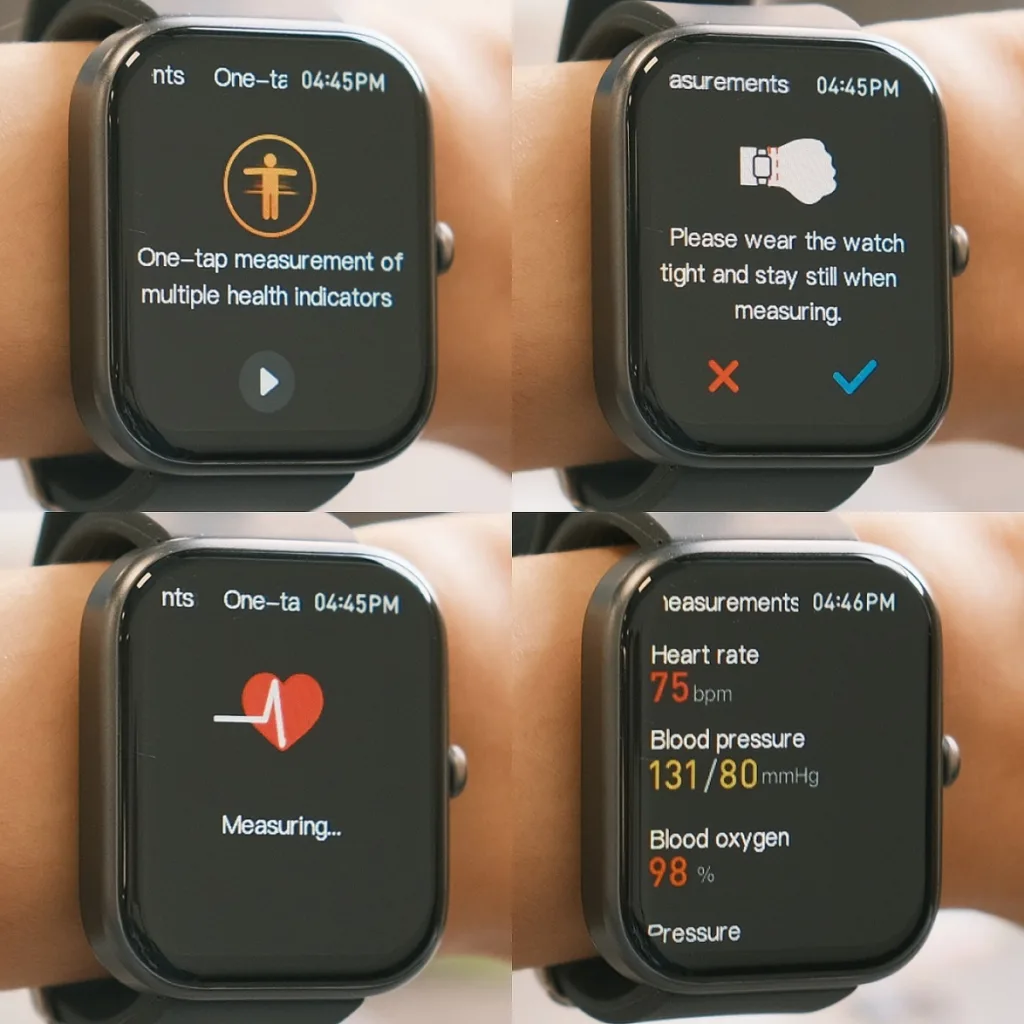 The GTS5 smartwatch can be served as a health assistant, providing real-time insights into my physical data. With Starmax's latest blood oxygen sensor and innovative one-tap measurement feature, I can quickly obtain my heart rate, blood oxygen, blood pressure, and stress levels with just one measurement. Moreover, it supports automatic health data collection at 15-minute intervals, which can be easily set up through the Runmefit APP.
However, it's crucial to remember that the health monitoring data provided by the GTS5 smartwatch, like most smartwatches, is intended for informational purposes only, and should not be considered a replacement for professional medical advice. While it can provide valuable insights, it's always best to seek medical help for a thorough checkup whenever you experience physical discomfort.
Event Reminders
One of the standout features of the GTS5 smartwatch that I really like is the event reminders. Thanks to the seamless integration with the Runmefit APP, I can easily sync important events, such as meetings, appointments, or special occasions, to my GTS5. The GTS5 smartwatch then sends me gentle vibration reminders at the scheduled time, ensuring I never miss an important event or task.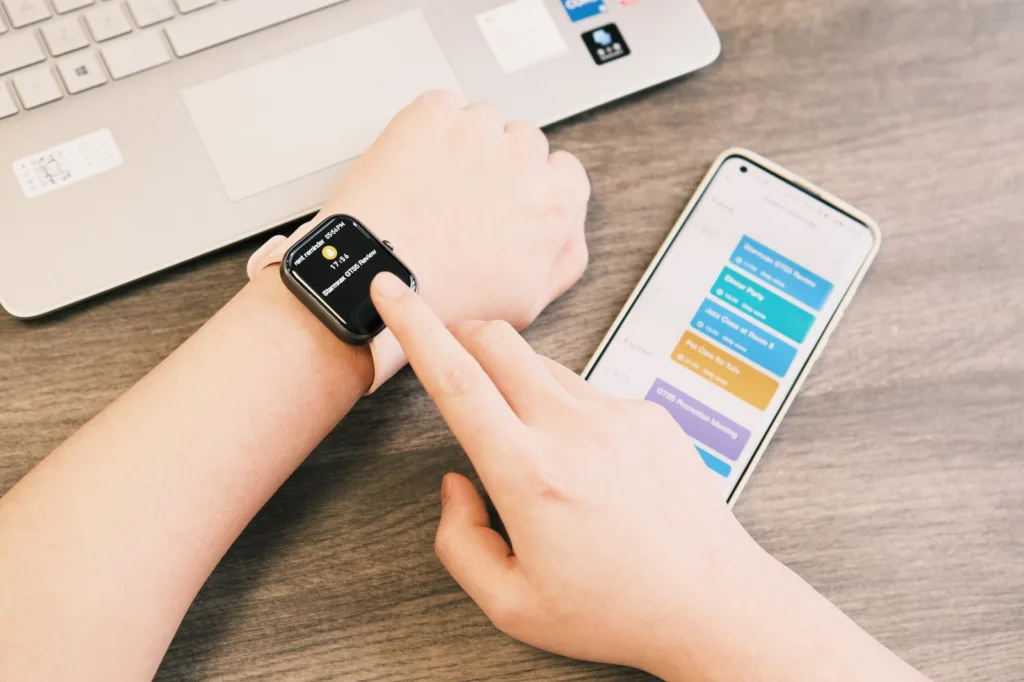 As someone who leads a busy life, juggling work tasks, personal commitments, and social engagements, I easily forget things. So the event reminder function on the GTS5 smart watch has been a game-changer for me, helping me stay organized and on top of my schedule. With GTS5's intuitive event reminders, I no longer have to rely entirely on my memory or constantly check my phone for reminders.
The convenience and effectiveness of the GTS5 smartwatch's event reminders have had a noticeable impact on my productivity and time management. It helps me stay on time, avoid scheduling conflicts, and make the most of my time. Whether for work or personal events, it has indeed become a valuable tool in helping me stay organized and on top of my busy schedule. I highly recommend this feature to anyone who values efficient time management and wants to keep organized in their daily life.
Bluetooth Related Functions
Similar to the GTS4 smart watch, the GTS5 smart watch is equipped with Bluetooth calling capabilities. However, the GTS5 takes it further with its Bluetooth 5.2 protocol, offering a more stable connection and enhanced anti-interference ability.
With the powerful Bluetooth chip on the GTS5 smartwatch model, I can enjoy the following functions:
Bluetooth Calling
Smartphone Notifications
Music Control
I will only discuss my commonly used Bluetooth calling and smartphone notifications functions. So let's start with the Bluetooth calling function.
Bluetooth Calling
What I use most often is Bluetooth calling. When I cannot take out my phone to answer a call, the GTS5 watch allows me to quickly check the incoming call and see who is calling. I can then quickly answer the call with just a tap on the answer button, enabling me to continue my work while being on a Bluetooth call.
However, it should be noted that Bluetooth calls on the GTS5 smart watch require first pairing with the smartphone via Runmefit App, and turning on the Bluetooth call option on both the GTS5 smartwatch and the phone.
Message and Notifications
I usually keep my phone in silent mode during work hours. Hence, I need help keeping up with messages and notifications. The GTS5's gentle vibrating alerts keep me up-to-date without constantly checking my phone. Although it cannot view pictures or reply to messages like a smartphone, it's truly a reliable and convenient intelligent assistant when I cannot use my phone.
Battery Life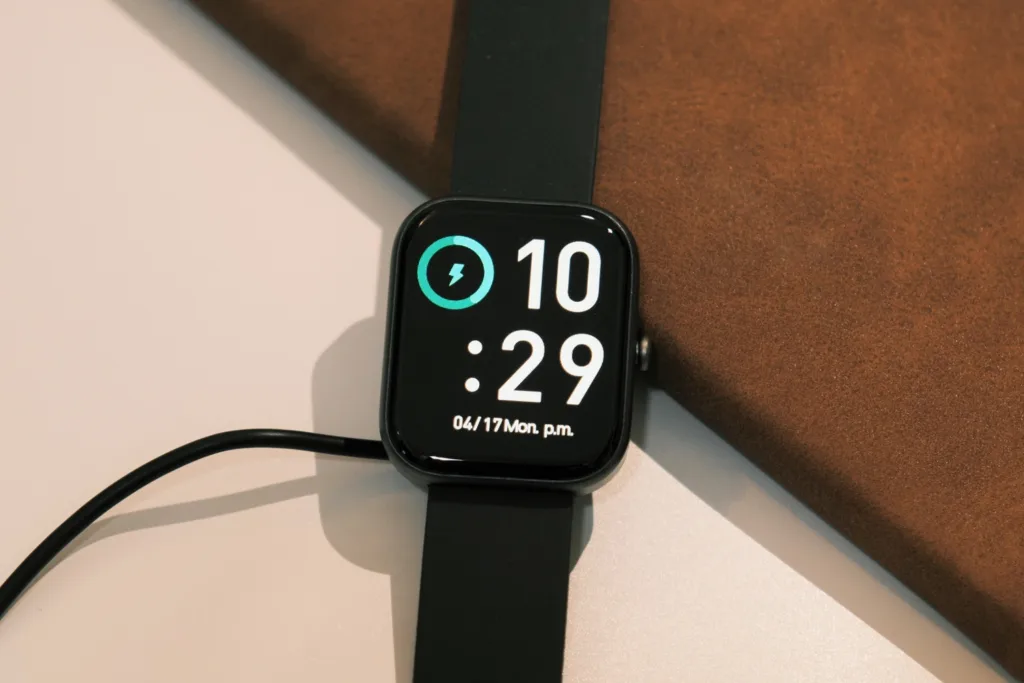 The GTS5 smartwatch has a larger 360mAh lithium battery and optimized hardware and software design to ensure longer usage time. With a fast full charge in just 2.5 hours, the GTS5 watch can now go for an impressive 10 days of regular use (including daily health monitoring, activity tracking, and notifications). However, it's worth noting that battery life may drain faster with extensive use of the Bluetooth Calling feature.
Conclusion
Overall, Starmax's GTS5 smartwatch is a powerful and practical option for those looking for a better work-life balance. Whether a tech enthusiast or new to smartwatches, the GTS5 watch model promises a fantastic experience with improved features and functionality.
Please note that this review represents my personal opinion. You can refer to the product list for more information on Starmax's product offerings. In addition, if you want to know more quotations or OEM services, you can directly contact Starmax's sale team for details.