Watches have been an integral part of the UK's culture for centuries. However, with the advent of technology, the watch industry has undergone a significant transformation. Smartwatches have emerged as the latest addition to the market, offering a range of features and capabilities that traditional watches could never match. Smartwatches are quickly becoming one of the fastest-growing products on Amazon.co.uk, continuing to gain widespread popularity in the UK.
They are sleek, stylish, and packed with features from tracking fitness goals to controlling your smart home, making them must-have gadgets for many consumers. So whether you're a fitness enthusiast, a tech-savvy professional, or just looking for a stylish accessory to complement your outfit, there's a smartwatch for you.
From long-established brands like Fears Watch to up-and-comers like Fitbit, there is a diverse range of smartwatch manufacturers in the UK catering to all budgets and preferences. This post will look at the top 8 smartwatch manufacturers in the UK. By knowing the key players in the UK's smart watch market, you can make more informed decisions when sourcing smartwatches for your clients.
Fitbit
Fitbit is an American company that produces fitness-tracking devices, including smartwatches. The company offers a wide range of smartwatches for superior performance in monitoring health metrics such as heart rate, sleep patterns, and physical activity.
The latest model of Fitbit's smartwatch lineup, the Fitbit Versa 4, has landed the best-selling smartwatch list on Amazon UK. The Fitbit Versa 4 was launched in September 2022 for £ 179.99, while the Fitbit Sense 2 was also launched at the same time, priced at £ 269.99.
Starmax
Starmax, founded in 2015, is a Chinese designer and manufacturer of smartwatches. In 2019, it was recognized as a National High-Tech Enterprise. In addition, Starmax is passed the BSCI social responsibility audit, indicating the company's long-term commitment to social responsibility.
The company offers various products, including fitness trackers and smartwatches with multiple functions, from fitness tracking to Bluetooth calling. All Starmax products comply with ISO9001 quality management system standards.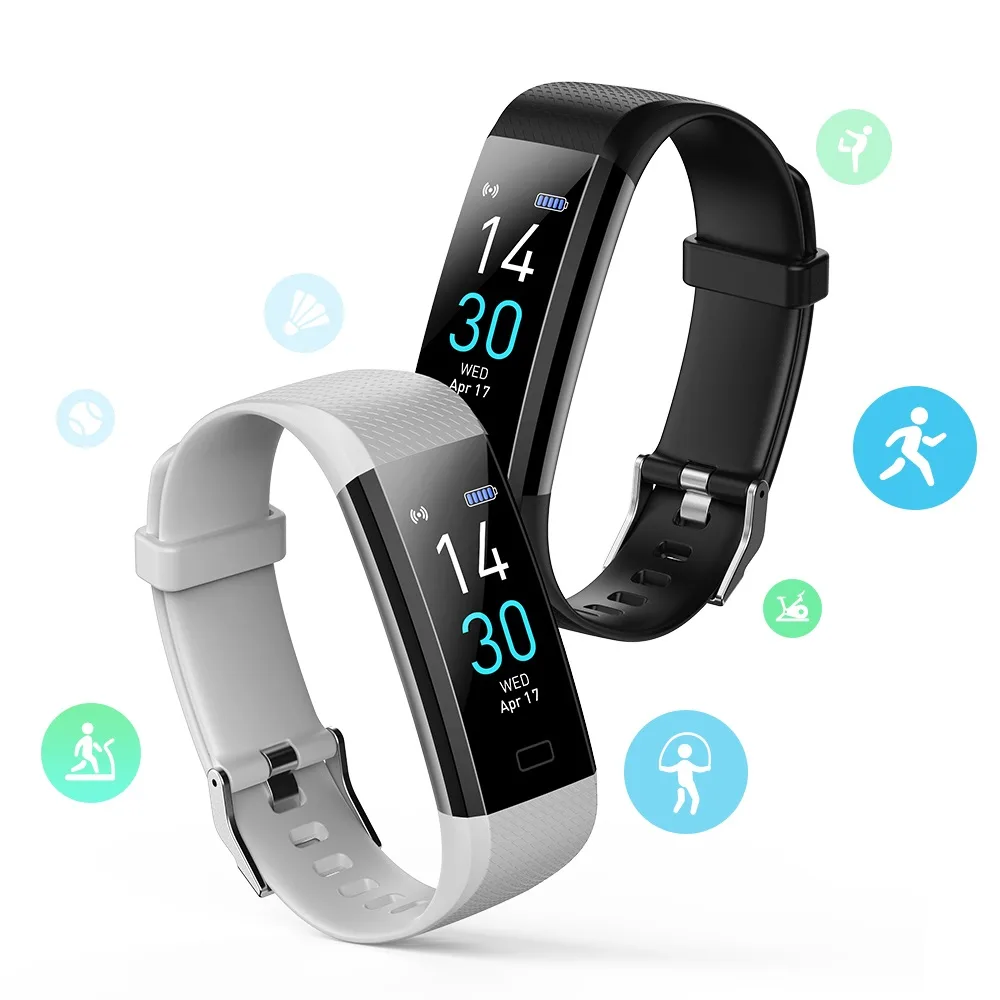 The Starmax S5 fitness tracker, a best-selling fitness bracelet, offers 16 sports modes for activity tracking. With advanced sensors, it can monitor various health indicators, including heart rate, blood oxygen level, blood pressure, body temperature, and sleep quality. Its 105mAh lithium polymer battery provides 5-8 days of use and up to 35 days of standby time. The Starmax S5 is an excellent choice for anyone looking for a convenient, lightweight all-in-one fitness tracking device.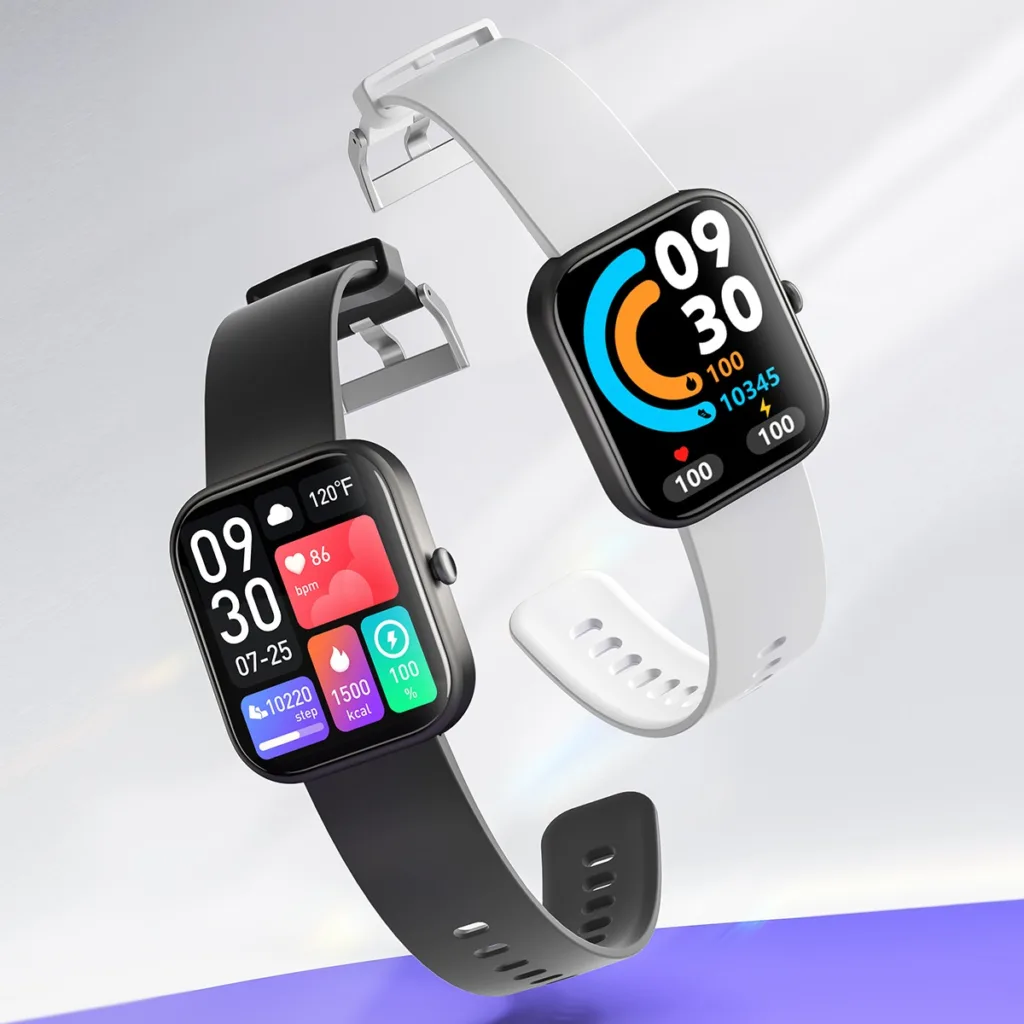 Starmax's latest addition to its smartwatch lineup is the GTS5, currently launched in February 2023. Powered by the new Runmefit OS, the GTS5 offers practical features such as Bluetooth calling, one-button SOS calling, event reminders, and one-tap measurement of 4 health indicators. GTS5 is now open for order, providing customized services from strap to APP. You can consult Starmax's sales team for more details.
As a leading manufacturer and supplier in the Chinese smartwatch industry, Starmax is committed to delivering innovative and cutting-edge products that exceed customer expectations. The company's products are sold in over 50 countries worldwide, and it works with many international retailers and buyers. Its dedication to quality, affordability, and customer satisfaction has earned it a reputation as a reliable and trustworthy smartwatch manufacturer.
AcclaFit
AcclaFit X2C is the most popular smartwatch model on Amazon.co.uk, ranking #1 in fashion smartwatches for both men and women and #3 in smartwatches. It stands out for its impressive features, including 24/7 real-time health monitoring, 16 sport modes activity tracking, and real-time sleep monitoring. While we couldn't find out if AcclaFit is a smartwatch maker, the brand remains a top choice for consumers looking for a reliable and feature-packed smartwatch.
Apple
Apple is a multinational technology company founded in 1976. Known for its innovative products, it revolutionized the tech industry with the iPhone and later expanded into smartwatch development. Apple's smartwatches are known for their advanced features, including fitness and health tracking, and mobile payments.
In 2015, Apple launched the first Apple Watch, becoming one of the best-selling smartwatches globally. On September 7, 2022, Apple released its latest iteration, the Apple Watch Series 8, featuring new functions such as fall detection, Emergency SOS, and temperature sensing for women's Cycle Tracking. These features make the watch ideal for those seeking advanced health and safety monitoring capabilities.
Honor
Honor, a Chinese technology company, produces a range of consumer electronics such as smartphones, tablet computers, smartwatches, and fitness bands. Honor's smartwatches offer fitness tracking, heart rate monitoring, and blood oxygen tracking features.
In 2023, Honor launched its first smart bracelet, the Honor Band 7, priced at £ 49.99. It boasts all-day blood oxygen tracking and a maximum usage time of 14 days, making it a popular choice among fitness enthusiasts.
Garmin
Garmin is an American tech company famous for its expertise in GPS technology for aviation, marine, outdoor, and sporting activities. In addition, as a significant player in the smartwatch market, Garmin offers a range of smart watch models for fitness enthusiasts and outdoor adventurers, featuring GPS, heart rate monitoring, activity tracking, and other advanced functions.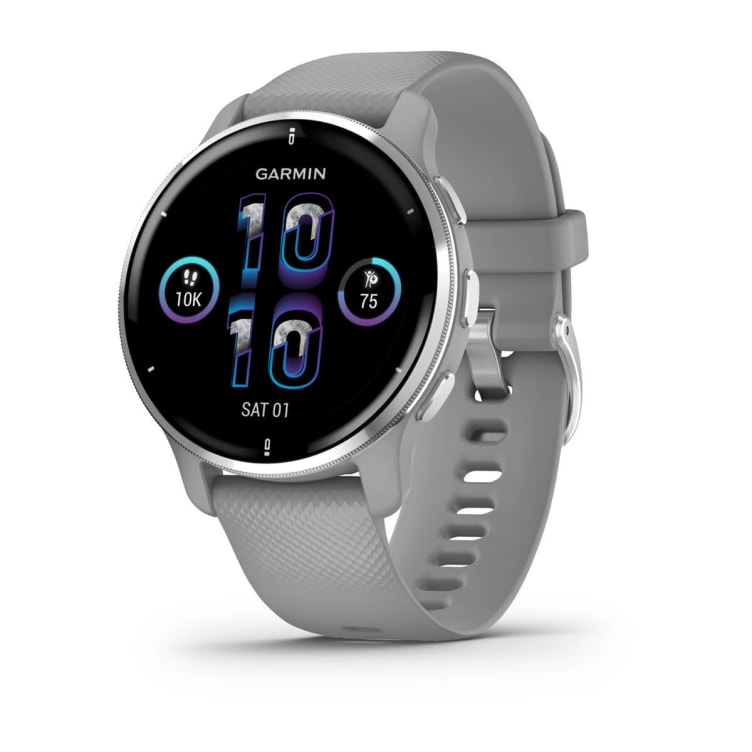 The Garmin Venu 2 is a highly sought-after model with numerous training tools, such as GPS, heart rate monitoring, cadence, indoor training modes, and more.
Xiaomi
Xiaomi is a Chinese manufacturer of consumer electronics, software, home appliances, and household items. In October 2020, they entered the smartwatch market with the release of the Mi Watch.
The Mi Watch is packed with innovative features, including GPS positioning, heart rate monitoring, and 117 sports modes. With its competitive pricing and impressive features, Xiaomi is quickly becoming a significant player in the smartwatch industry.
Amazfit
Amazfit, a Chinese smart wearable company, is a brand owned by Zepp Health. The brand offers wearable devices to cater to the growing demands of fitness and health enthusiasts, including smartwatches and fitness bands.
Amazfit launched its first smartwatch in 2016. The Amazfit Health Band, released in April 2017, has garnered attention for its accurate heart rate monitoring, sleep monitoring, step counting, and other health-tracking functions.
Conclusion
With so many top-quality smartwatch manufacturers based in the UK, it's clear that the demand for wearable technology is on the rise. If you're thinking of starting a smartwatch business in the UK, it's crucial to stay up-to-date with the latest trends and developments in the smartwatch industry. Exploring the top 8 smartwatch brands in the UK can give you a good idea of popular brands among consumers.
It's clear that there are a wide variety of options available, catering to all budgets and preferences. If you're looking to expand your smart watch product line and business, you can reach out to the Starmax Sales Team for any questions or assistance with smart watches and production.