The global smartwatch market is witnessing significant growth due to increasing consumer health awareness. Additionally, the children's smartwatch market is experiencing a surge in demand due to parents' growing concern for their children's health and schools' and institutions' attention to their student's well-being.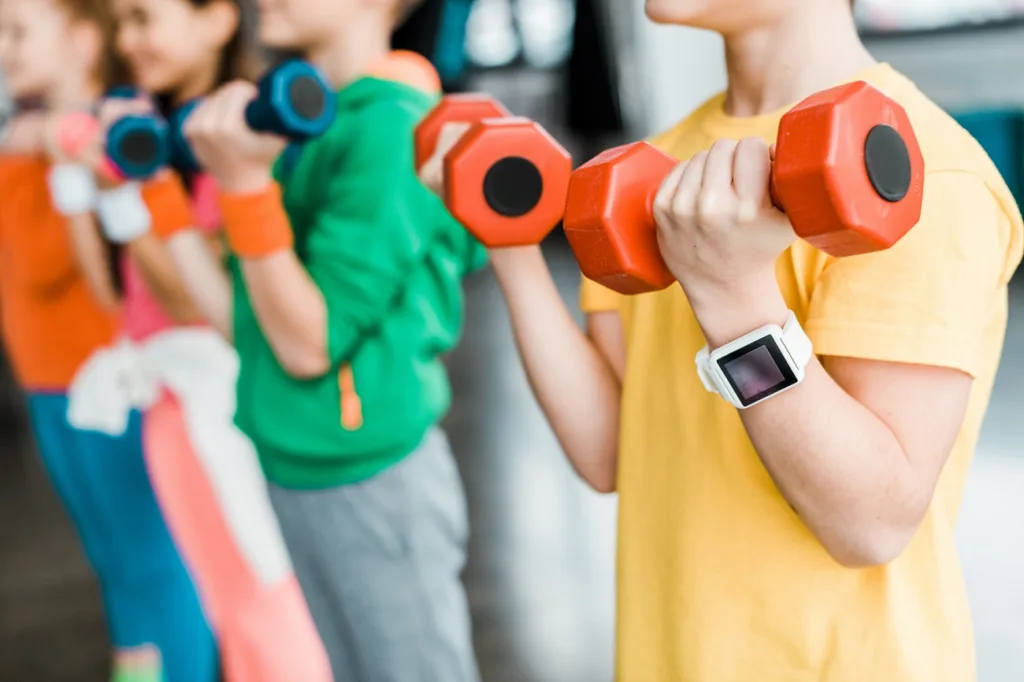 The various features offered by children's smartwatches, such as health monitoring, fitness tracking, mood monitoring, GPS location tracking, and sleep monitoring, enable parents to monitor their children's activities effectively. As a result, these features are expected further to drive the value growth of the children's smartwatch market.
What Are Kids Smart Watches?
A kids smartwatch is a smart wearable device designed for children, helping parents and institutions keep children safe, active, and engaged by efficiently managing their location and physical condition. As the demand for children's smart watches grows, various features are emerging to meet the needs of children and their families.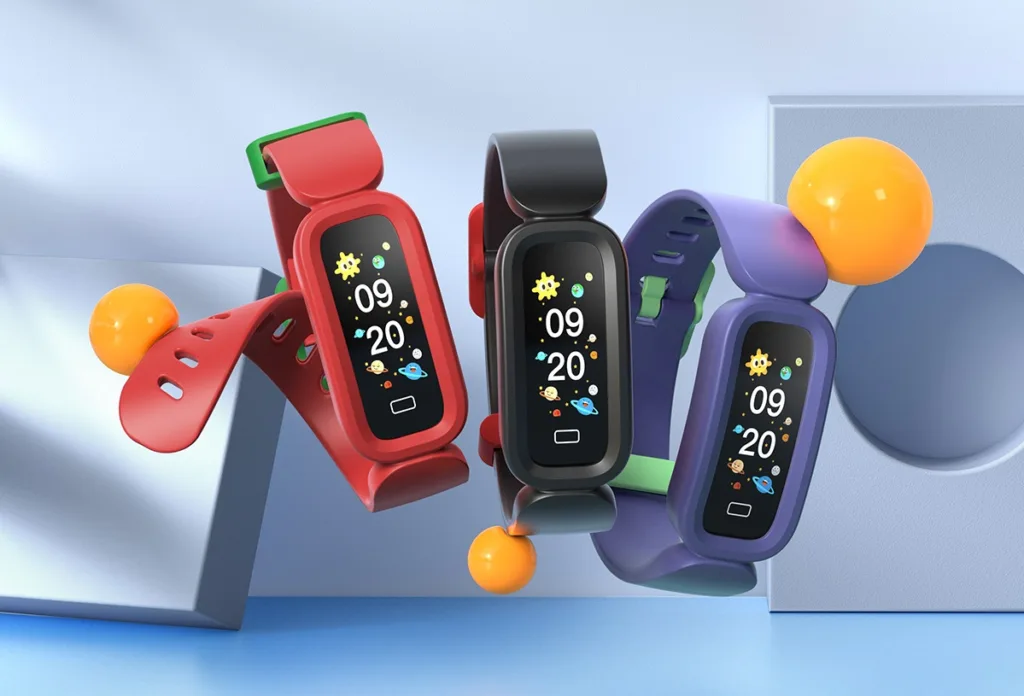 There are various functions of kids' smart watches on the market, and the common ones are as follows:
Health Monitoring: heart rate, blood oxygen level, emotional state, sleep quality, etc.
Fitness Tracking: steps, sports performance, exercise intensity, etc.
GPS Tracking: real-time GPS positioning, anti-lost reminder, route tracking, etc.
Communication: voice calls, text messages, video chats, etc.
Games and Education: focus training, learning, activity participation, etc.
Safety and Security: SOS alerts, emergency calls, etc.
While many smartwatches for kids are on the market with features like location tracking, text messaging, cellular calling, and more, Bluetooth kids' watches are still the most popular with parents. This post mainly focuses on Bluetooth kids watches for fitness and health tracking.
Health-Tracking Smart Watch for Kids
Although health-tracking smartwatches for kids may not be as versatile as other smartwatches, they are still a practical and reliable option for parents who want to keep track of their children's health and exercise habits. With their affordable cost, real-time health monitoring features, and low-risk profile, these smartwatches remain a practical and reliable solution for children's health and fitness tracking needs.
Smart Health Management via Bluetooth
One of the key benefits of these smartwatches is that they offer real-time health monitoring through multiple health monitoring features. These features include heart rate monitoring, sleep tracking, blood oxygen saturation detection, step tracking, and more.
These child health monitoring smartwatches typically require a Bluetooth connection to a smartphone. Parents and teachers can quickly spot potential health problems and take appropriate action early by tracking children's health indicators on their smartphones.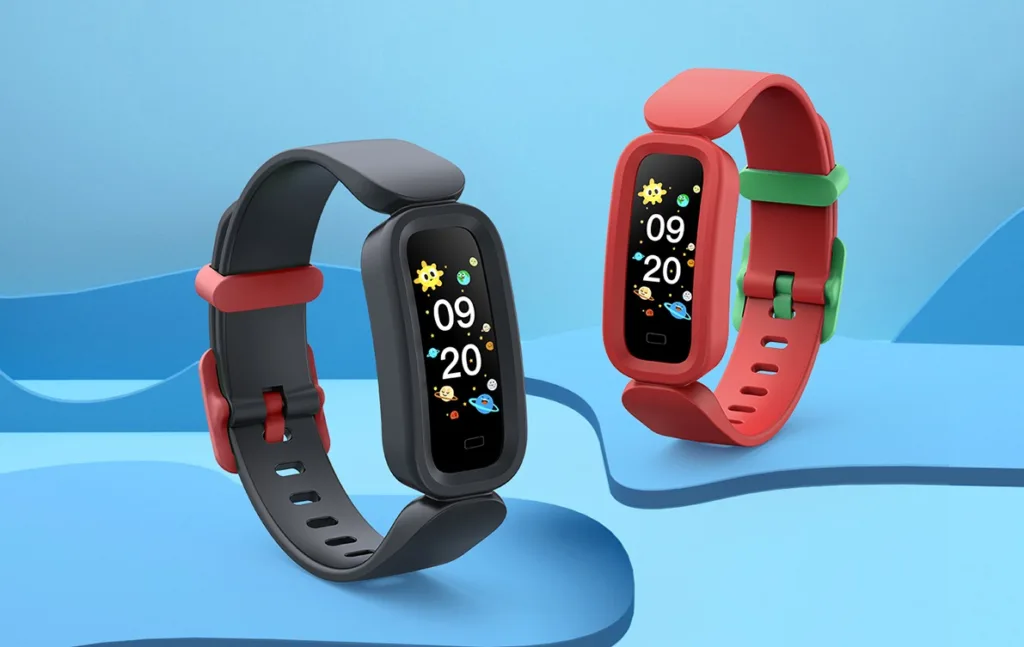 Starmax S90 Kids Smart Watch is such a kind of watch specially designed for children's health management. With various health monitoring features, including heart rate, sleep, and step tracking, the S90 offers real-time health monitoring. S90 can not only help parents discover potential health problems of their children early, but also guide children to develop good living habits.
Develop Good Living Habits
Health-tracking kids' smartwatches are helpful for promoting healthy habits around exercise and sleep among children, leading to better physical activity, sleep patterns, and overall health.
The fitness tracking function is handy for teachers and parents who want to monitor children's exercise intensity and performance. Starmax Smart Watch for Kids provides 16+ sports modes to help parents and caregivers better track their children's sports data. With this feature, they can ensure that children get enough physical activity to promote healthy growth and development.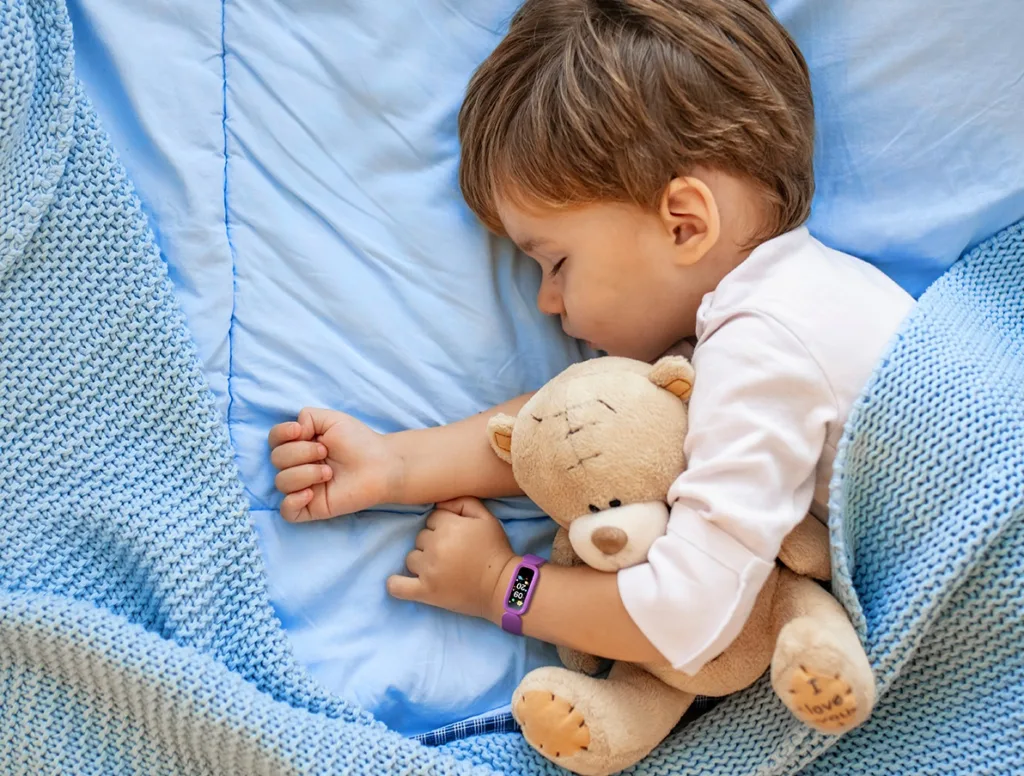 In addition, health-tracking kids smartwatches also provide comprehensive sleep monitoring data, allowing parents to adjust their children's sleep schedules scientifically. For example, the Starmax S90 children's bracelet monitors the child's sleep quality, including sleep/wake time and deep/light sleep duration. All data are displayed in detail in the Runmefit APP. Parents can use this information to set alarm clocks to help their kids establish a regular sleep routine, promoting healthy sleep habits and improving overall health.
Moreover, parents can use children smart watches to remind children about study time or playtime, helping them manage their time effectively. Children can learn time management skills and develop a sense of responsibility with these watches.
Why Kids Health Tracking Watches Are Profitable
Numerous benefits offered by children's smartwatches are expected to continue to drive the growth of the children's smartwatches market. Therefore, sellers and brands need to seize the opportunity to grab a slice of the children's smart watch market. Health-monitoring children's watches with low prices and various functions will surely attract more customers.
Growing Market Demand
The market demand for children's smartwatches is increasing rapidly as parents and caregivers become increasingly concerned about their children's health and safety. With the development of the Internet and mobile smart devices, parents are looking for solutions to manage their children's health more efficiently. Bluetooth smartwatches for health monitoring help alleviate these concerns and provide a solution for parents prioritizing their children's well-being.
For families with multiple children, health-tracking smartwatches can be particularly beneficial. With health-monitoring smart watches, parents can systematically and scientifically manage each child's health and ensure they get the exercise and sleep they need to stay healthy and active. Therefore, children's smart watches can help parents better manage their children's daily life.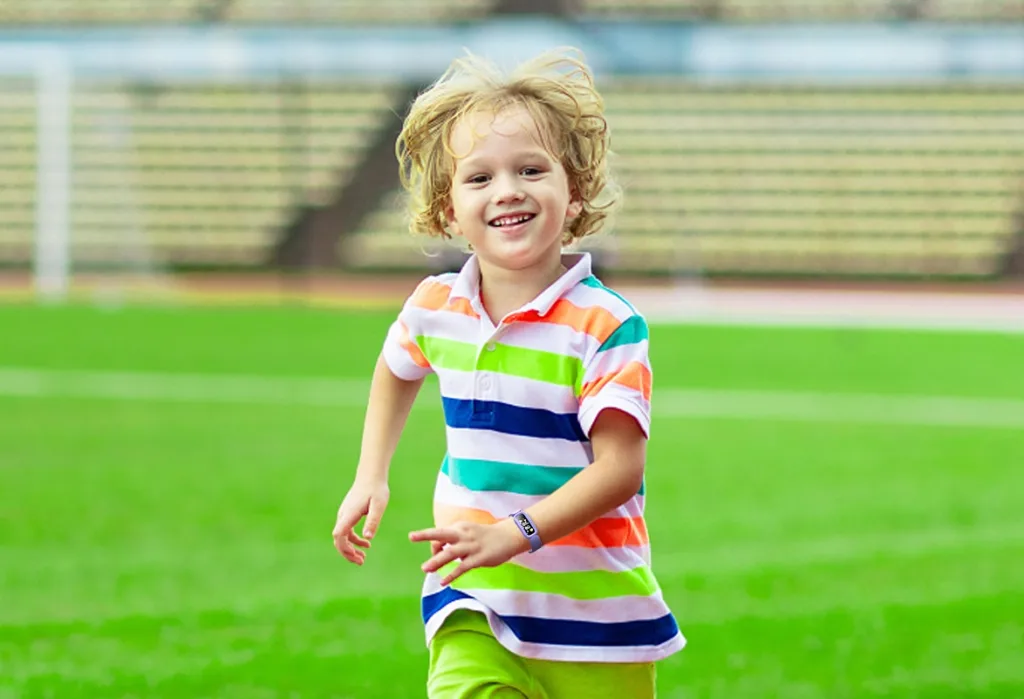 Children can easily damage watches. The average lifespan of a kid's smartwatch is about 8 to 15 months, based on the Starmax user survey, meaning that children's smartwatches need to be replaced frequently. Therefore, there is a great demand for smartwatches specially designed for children.
Low-Cost Health Management
The low cost and low power consumption of health-tracking children's smartwatches make them an excellent option for schools, hospitals, and fitness organizations looking to manage children's health data and fitness performance efficiently. With these smartwatches, organizations can keep track of children's health metrics and provide personalized guidance for better health outcomes. This can help improve overall health and well-being while reducing healthcare costs in the long term.
Differentiated Positioning Kids Smart Watch
Most smartwatches for kids have GPS and cellular calling features, making it difficult for merchants and e-commerce sellers to stand out from their competitors. However, by offering products without these functions but focusing more on health management, sellers can occupy a unique position in the market and appeal to buyers looking for low-cost smartwatches. This differentiation can be a significant advantage for sellers looking to stand out in a crowded market.
Benefits of Selling Health Tracking Kids Watches
The increasing demand for health-tracking smartwatches designed for children represents an opportunity for e-commerce sellers to broaden their product range and bolster sales revenue.
Increase Profit Margin
Since Bluetooth health tracking kids' watches are less expensive to produce, sellers can reach a broader customer base through the price difference, and then increase sales potential while maintaining healthy profit margins. Not only can sellers increase sales of smartwatches, but they also provide customers with a convenient and affordable option to monitor their children's health.
To maximize profit, sellers should conduct thorough market research to understand the target audience's preferences and price sensitivity, identify competitive pricing strategies, and constantly evaluate and adjust pricing based on market trends and customer feedback.
Expansion of Sales Channels
One of the advantages of offering Bluetooth health-focused smartwatches for children is the opportunity for sellers to widen their product range and broaden their sales channels. These watches may be sold across a range of platforms, including online stores, retail outlets, and healthcare institutions, providing a more comprehensive range of distribution channels to reach more potential customers. For instance, schools and fitness centers may acquire these smartwatches to track children's health data and monitor their fitness performance.
Enhanced Brand Image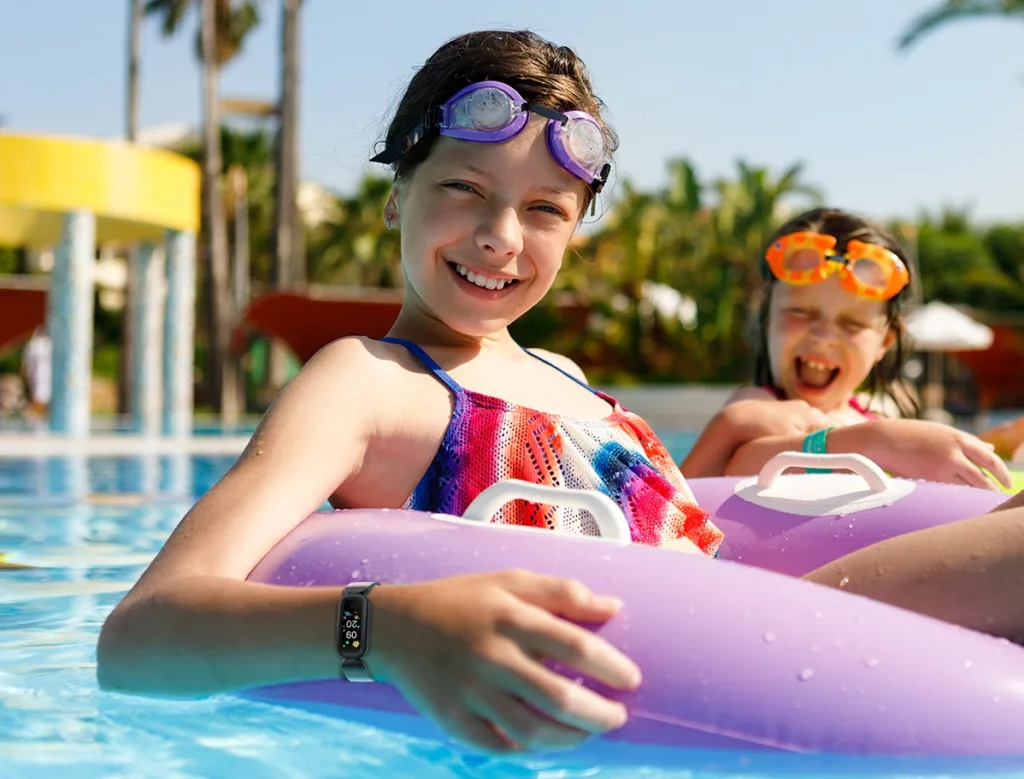 Introducing health-focused kid's smartwatches can enable sellers to bolster their brand perception by aligning with health and well-being values. This strategy can attract health-conscious parents who seek reliable and economical solutions to manage their children's health and well-being. Furthermore, providing long-term health benefits to children can foster a positive image for the brand and boost customer loyalty.
Improve Customer Retention
By providing health management features, children's smartwatches can foster customer retention and satisfaction by offering long-term health and safety benefits. If parents are satisfied with the watch's health management capabilities, they are more likely to return to the same seller for future purchases. This can ultimately drive repeat purchases and upgrades, increasing the seller's revenue and profitability.
Conclusion
Health-tracking children's smartwatches are becoming increasingly popular due to the growing demand for solutions that promote children's health and safety. They offer a range of benefits, from managing multiple children's health to improving time management skills and reducing healthcare costs. They are an excellent investment for parents, welfare homes, schools, and children's fitness organizations looking to prioritize children's well-being.
If you need to purchase smart watches for children, please consult Starmax Sales Team. For more smartwatch information, please visit Starmax's official website.